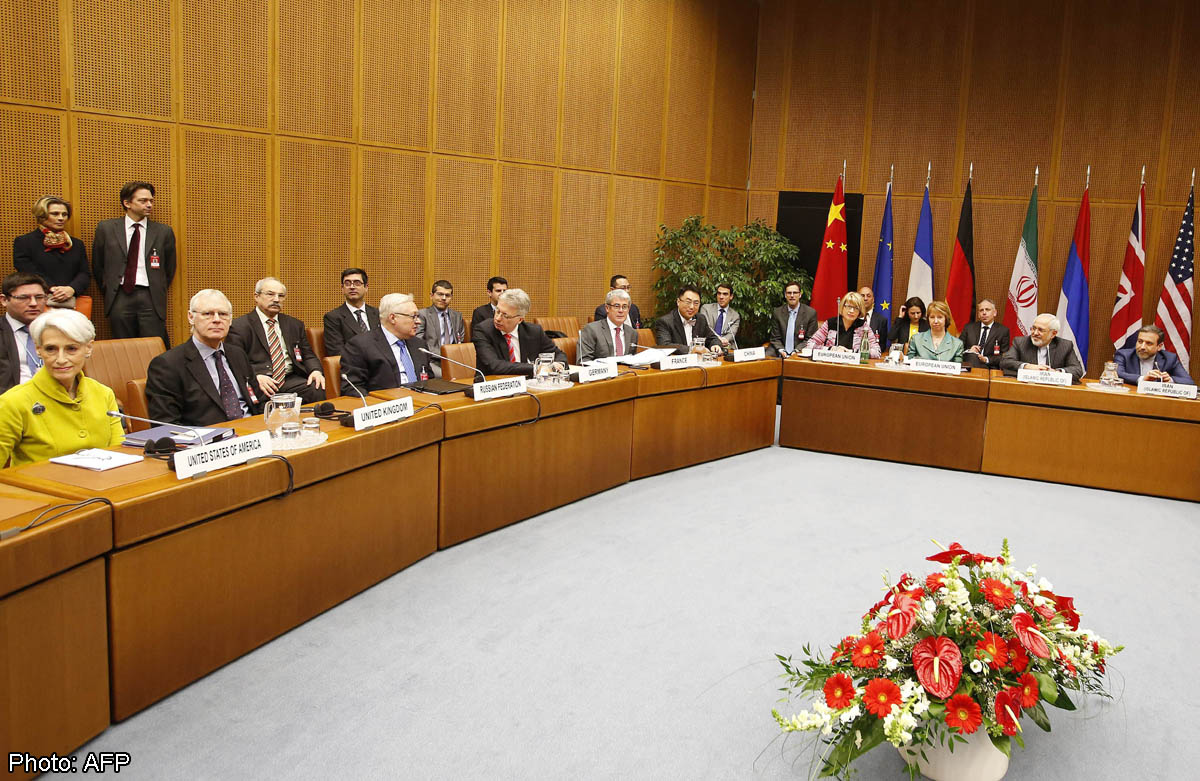 VIENNA - World powers and Iran began the second day of talks in Vienna on Tehran's contested nuclear programme on Wednesday, with Western and Iranian diplomats saying the Ukraine crisis has not complicated their efforts so far.
The meeting is the second in a series that Western governments - the United States, France, Britain and Germany - as well as China and Russia hope will culminate in a broad settlement of the decade-old dispute that threatens to draw the Middle East into a new war.
The talks are seeped in mutual mistrust and years of adversity, and tensions between Moscow and Western capitals over Crimea could further strain diplomacy, because Russia has in the past differed with the West in their approaches towards Tehran.
Iran's top nuclear negotiator Abbas Araqchi said that the crisis in Ukraine - the worst confrontation between the West and the East since the Cold War - had so far had "no impact" on talks with the six nations. "We also prefer the (powers) to have a unified approach for the sake of negotiations," he told reporters late on Tuesday, noting that the first day of talks was "positive and very good".
A spokesman for European Union foreign policy chief, Catherine Ashton, who coordinates diplomacy with Iran on behalf of the six, said that the powers were working in a "unified fashion".
Araqchi also said that the next round of talks were expected to be held in the Austrian capital on April 7-9.
In the past, Russia has generally enjoyed warmer ties with the Islamic Republic and suggested Western fears about any nuclear weapons designs by Tehran are overblown.
As in previous meetings, Deputy Foreign Minister Sergei Ryabkov represented Russia at the talks, which were expected to end late in the day.
Iran denies Western suspicions that its nuclear work has any military aim and wants the West to lift crippling economic sanctions as part of the final deal.
The six powers want Iran to curtail its nuclear programme to a point where they would feel secure it could not produce bombs.