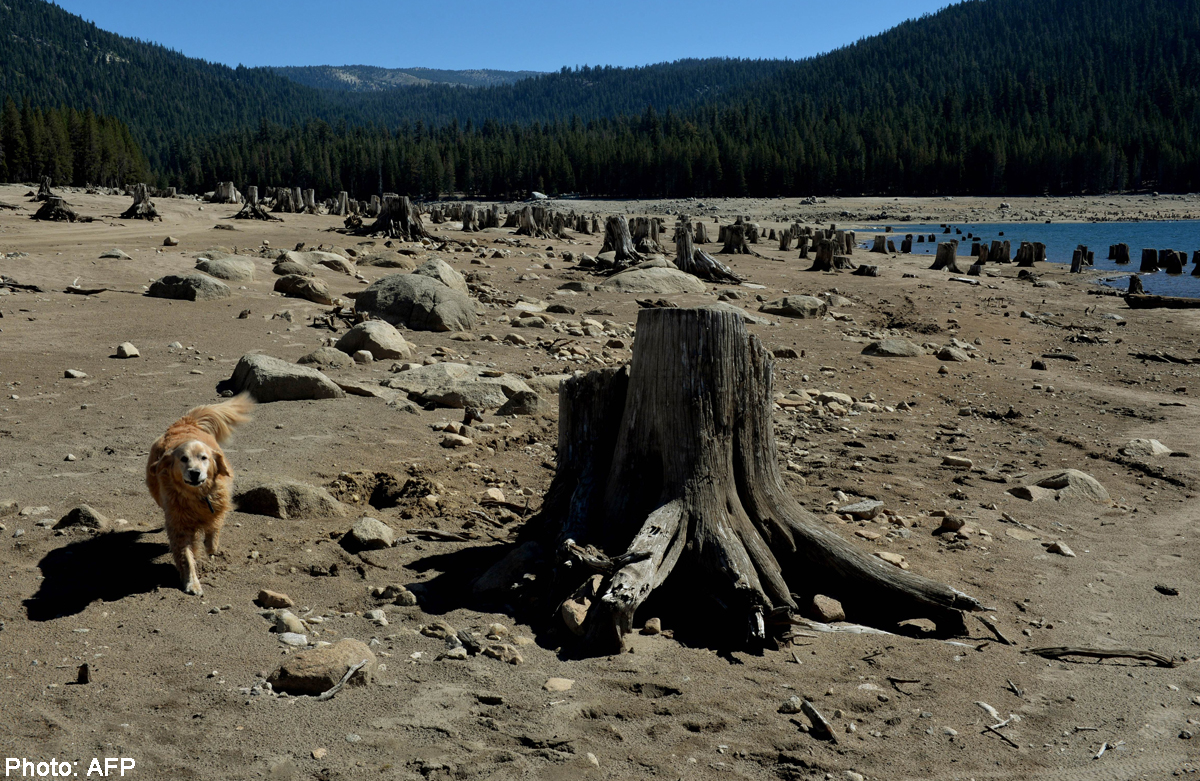 This year is on track to be the hottest on record, or at least among the very warmest, the United Nations (UN) says.
It pointed to new evidence of long-term warming that adds urgency to the 190-nation talks under way in Lima on slowing climate change.
Including this year, 14 of the 15 most sweltering years on record will have been in the 21st century, the UN's World Meteorological Organisation (WMO) said in the findings presented during the Dec 1 to 12 climate negotiations in Peru.
"There is no standstill in global warming," WMO Secretary-General Michel Jarraud said in a statement on Wednesday. "What is particularly unusual and alarming this year are the high temperatures of vast areas of the ocean surface."
The WMO said average sea surface temperatures hit record highs this year. On land, it listed extremes including floods in Bangladesh and Britain, and droughts in China and California.
Reliable global temperature records date back from 1850.
If temperatures stay similarly above normal for the rest of the year, "2014 will likely be the hottest on record, ahead of 2010, 2005 and 1998," the WMO said, based on temperatures for January to October. A cool finish would push this year down the list.
Christiana Figueres, head of the UN's Climate Change Secretariat, called the heat "bad news" that showed a need for action to limit rising greenhouse gas emissions.
"The urgency is actually to get...hopefully within this decade, to the turning point to start cutting emissions," she said. The Lima talks are working on a deal to limit climate change that is due to be agreed in Paris in a year's time.
The global average air temperature over land and the sea surface for January to October was 0.57 deg C above the average of 14 deg C for 1961-1990, the WMO said.
Sceptics who doubt climate change is mainly man-made often note that temperatures have not risen much since 1998, despite surging greenhouse gas emissions.
But Figueres said the underlying temperature trend was up, decade by decade.
"Every single one of us can look out the window and see the effect of climate change where we live," she said. "There is not one country that is exempted."
Environmentalists also said the findings should spur action. The data "should send chills through anyone who says they care about climate change", said Samantha Smith, head of the World Wide Fund for Nature conservation group's Global Climate and Energy Initiative.
Still, some experts advised caution.
"Advocates should be wary of over-claiming, because if you see a record one year, you probably won't see another one the following year due to natural variability," said Richard Black, director of the Energy and Climate Intelligence Unit, a London-based private consultancy.
Among other WMO findings, Arctic sea ice was the sixth smallest on record in summer this year, while Antarctic sea ice paradoxically expanded to a record large extent, apparently because of changing wind patterns.
In a good news, the WMO counted just 72 tropical storms until mid-November this year, against a long-term average of 89 a year.