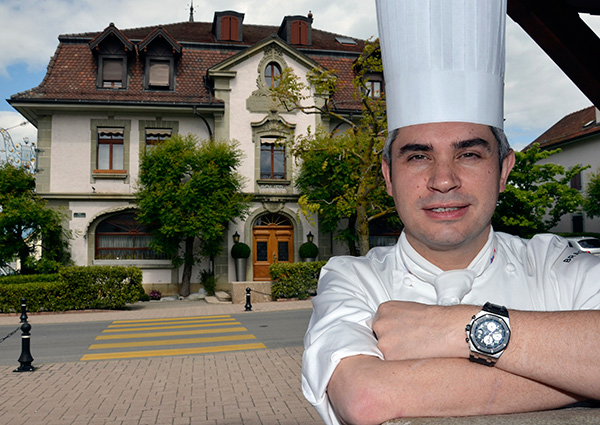 The chef in charge of a Swiss restaurant dubbed the best in the world was found dead at his home on Sunday in a suspected suicide, according to Swiss news website 24 Heures.
Chef Benoit Violier, who was 44 years old, ran the Restaurant de l'Hotel de Ville in Crissier near the Swiss city of Lausanne. The restaurant has three Michelin stars and was voted the finest in the world by La Liste, a French initiative in which an international jury ranks the world's top 1,000 restaurants.
Violier was a renowned game hunter and is believed to have shot himself, 24 Heures reported. His death comes six months after the death of fellow Swiss chef Philippe Rouchat, the owner of the restaurant, in a bicycle accident.
Violier's death has shocked the world of haute cuisine. Swiss chef Fredy Girardet told 24 Heures that he was "completely stunned" by the news.
"I see no reason for such an act. He was a student that I loved, He was a brilliant man," he said. "Such talent, and an amazing capacity for work. He gave the impression of being perfect," Girardet added.
One of France's most famous chefs, Paul Bocuse, whose restaurant has had three Michelin stars since 1965, tweeted that Violer was a "great chef, great man, and gigantic talent."
HELPLINES
Samaritans of Singapore (SOS):
1800-2214444
Singapore Association for Mental Health:
1800-2837019
Sage Counselling Centre:
1800-5555555
Care Corner Mandarin Counselling:
1800-3535800