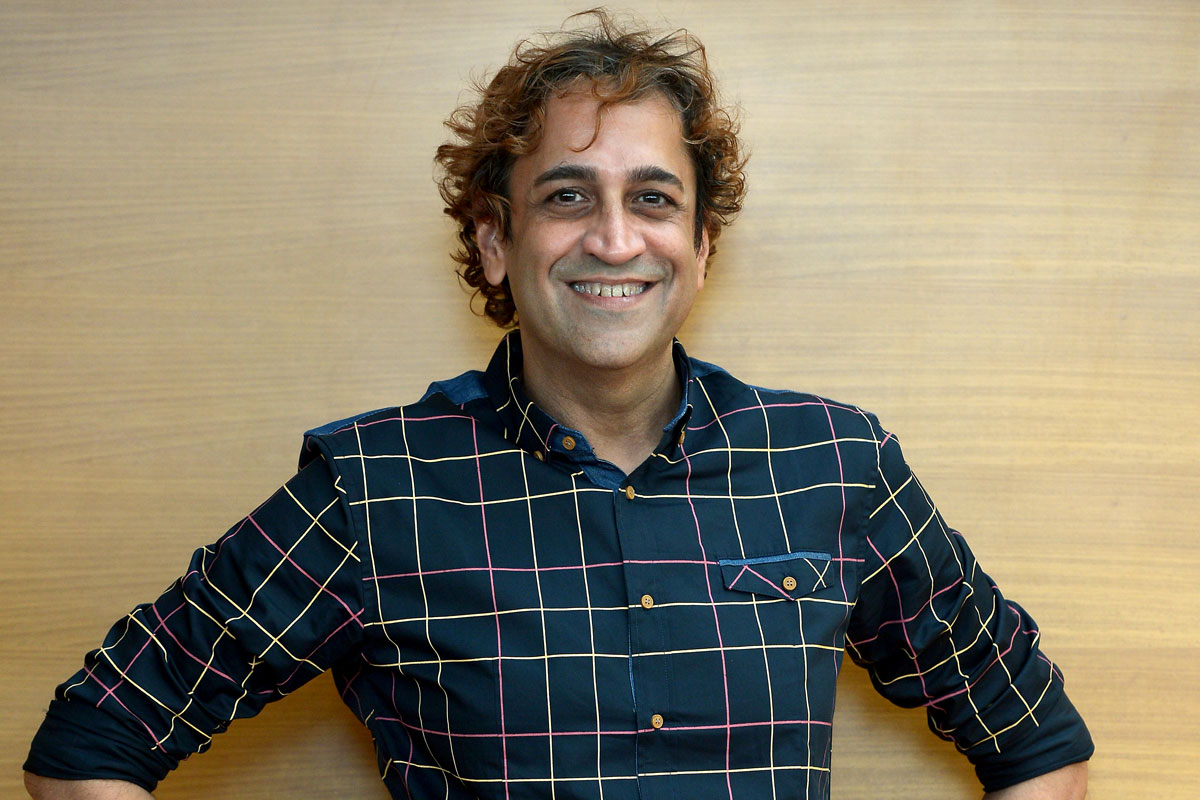 Slender and boyish even at 50, Haresh Sharma is ageless, like his plays.
By turns breezy and lacerating, the resident playwright of The Necessary Stage knows how to tell stories that capture the pulse of society and draw out complex issues and characters, from mental patients to political detainees to victims of sexual abuse.
These plays were researched and created together with his long-time collaborator, The Necessary Stage's artistic director Alvin Tan, and devised with actors.
The landmark works include 1993's Off Centre, a critique of Singapore society through the eyes of the mentally ill and, later, the first play here to be offered as a literature text in schools.
Sharma has weathered dark periods in his career, notably a time in 1994 when he and Tan were suspected of being Marxists after this newspaper reported that they had attended workshops conducted by Augusto Boal, a Brazilian Marxist and renowned practitioner in the field of social theatre.
Today, along with the late Kuo Pao Kun, he is one of the country's most influential playwrights, whose impact can be felt over several decades and extends to having mentored younger playwrights such as Chong Tze Chien and Natalie Hennedige, now respected dramatists in their own right.
Sharma's works have travelled widely, with his monodrama Best Of playing in Milan, the Brisbane Festival and New York in the last two months.
Who and/or what has been the biggest influence on your art?
In terms of pushing me to write, and write deeply and truthfully, with heart and intelligence and sophistication, it has to be Alvin.
Pao Kun also influenced me greatly. When I started writing, I was watching plays such as The Silly Little Girl And The Funny Old Tree (1987) and Mama Looking For Her Cat (1988). I felt a sense of freedom then, that I didn't have to write only "conventional" plays with three or four acts.
In terms of style and methodology, we at The Necessary Stage were influenced by Britain's Caryl Churchill and the Joint Stock Company. We found out that she was also writing with an ensemble of actors, working closely through research, field work and improvisations.
Over the years, I have also been influenced by artists I have met and worked with, whether in terms of how I write or how I think or what theatre can do. They include Filipino playwright Tony Perez, British playwright Noel Greig and Augusto Boal.
Your proudest achievement so far?
Although I am not a founding member of The Necessary Stage, I joined very early on, in 1987, when the group had just started and was based at the National University of Singapore. I became the company's first full-time staff in 1990 and helped it grow. In 2017, we will be celebrating TNS' 30th anniversary.
The Necessary Stage is my proudest achievement because it has been, and will always be, a collective, a collaborative ensemble and a group of really nice people.
What do you consider your greatest failure?
I don't really look at life experiences as failures or failings.
What do you plan to do with the $80,000 Cultural Medallion grant?
Being with The Necessary Stage has enabled me to initiate projects, write the plays that I want to, create training programmes and provide platforms for emerging artists. I would like to use the grant to make a real difference in the arts scene. It shouldn't be about just me.

This article was first published on October 17, 2015.
Get a copy of The Straits Times or go to straitstimes.com for more stories.