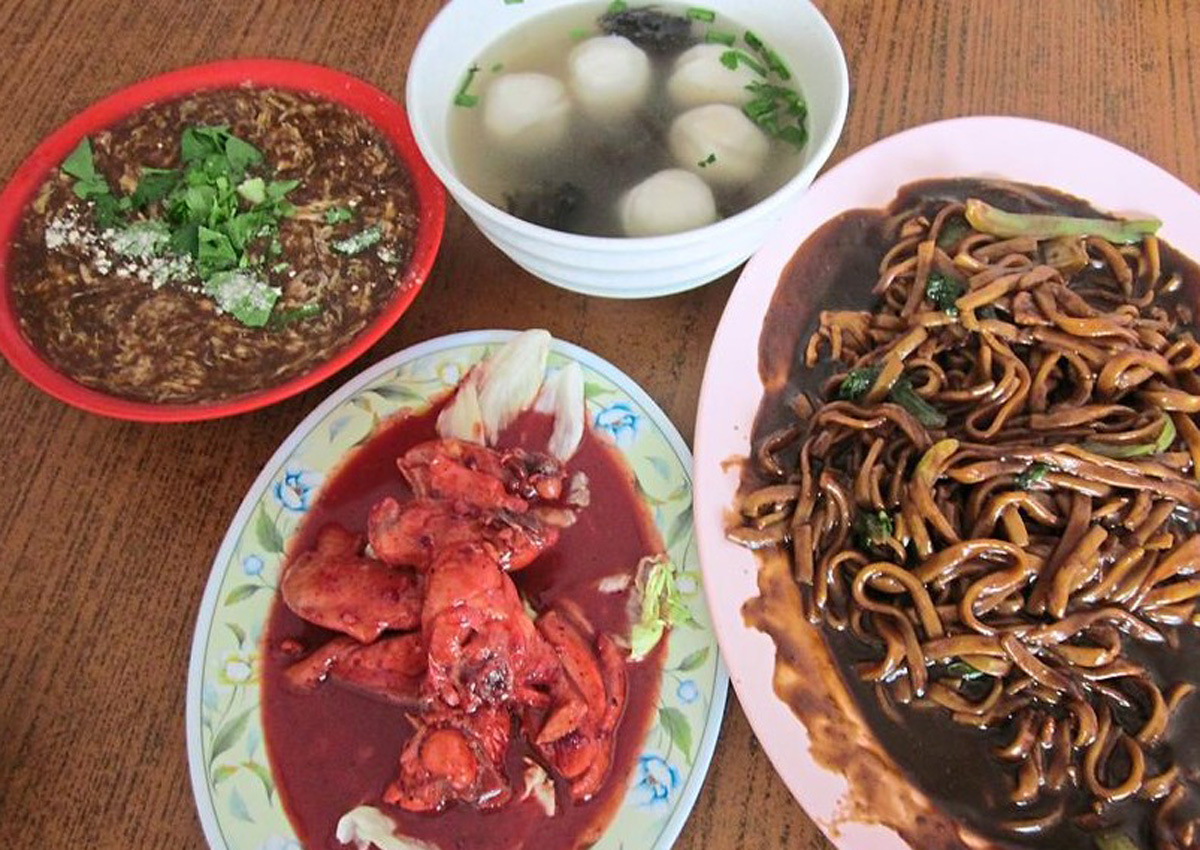 If I had to define Yong Peng in a single phrase, it would be this: It's a food heaven.
This town in central Johor is blessed with two highway toll gates so it is very convenient for travellers to make a pit-stop in Yong Peng. Singaporeans en route to Malacca or Kuala Lumpur can just zoom in from the south toll gate and zoom out through the north toll gate.
It is only about an hour's drive from the Tuas checkpoint in Singapore to Yong Peng. From the Sungei Besi toll gate to Yong Peng, takes about two hours via the highway.
So I think that makes it a perfect candidate to be highlighted in the Star2 Monthly Challenge for Travel.
Yong Peng means "everlasting peace" in Chinese. It was once a new village during the Emergency Period (1946-1960). One of the roads in Yong Peng is called Jalan Templer, named after Sir Gerald Templer, the commander of the British forces in Malaya during the Emergency Period.
Most of the Chinese in Yong Peng are Hockchews or Foochows. Hockchews are localised in Yong Peng, Sepang, Sitiawan and Sibu in Sarawak. The Hockchew dialect sounds like Japanese to my Hokkien ears. The dialect consists of nasal sounds like nga, nya, nge, nyi and nyu. Surnames that are characteristically Hockchew are Diong, Ding, Ling, Ting, Ngeh, Nga and Nguang.
The most interesting part of Yong Peng is the food. Hockchew delicacies draw tour buses to Yong Peng especially during weekends and school holidays. When in Yong Peng, be sure to try the famous Hockchew mee available in restaurants along the main road.
The voluptuous Hockchew fishball with pork filling is about the size of a ping-pong ball and is a hot favourite among foodies at the popular Or Hwu restaurant located near the Maybank.
Singaporeans simply love to make stopovers in Yong Peng just to savour its delectable Hockchew eggsoup and chicken cooked in red wine. With the attractive exchange rate in their favour, a whole family can have a hearty meal here for a song.

The place to buy Hockchew cakes and delicacies. Photo: The Star/ANN
The Foochew piang or Hockchew biscuit is a must-try in Yong Peng. It is made of flour, water, sugar and yeast. An interesting anecdote graces this biscuit. It is said that Hockchew scholars travelling to Beijing to sit for the Imperial civil examination would pack several pieces of Foochew piang to eat along the way because these biscuits were very filling and could last several days. The shop that sells true blue Foochew piang is Eng Hin, situated along the main road.
Within a stone's throw away from all these restaurants is Yoyo - the yummy world of freshly baked cookies and delicacies which you can buy for your friends and family back home. The building houses a mind-boggling array of tidbits and nicely packed cookies all under one roof.

Yoyo is a one-stop shop selling a variety of fresh cookies and tidbits. Many tour buses stop here during the weekends and holidays. Photo: The Star/ANN
As Yong Peng gains in popularity among tourists, several houses have been converted into homestays and a few modest hotels have sprung up in recent years.
Contact numbers for these homestays are boldly displayed along the road just after the toll gate upon reaching the town. You can choose accommodation from a quaint cosy cottage to a luxurious double-storey bungalow, all at reasonable rates.

A terrace house converted into an attractive homestay. Photo: The Star/ANN
Boutiques have also mushroomed of late. Although these boutiques score less on window display than those in the cities, ladies can find very presentable and up-to-date dresses at less than RM100 (S$35.90) per piece.
You will be chuffed to bits at the quality you get for the money you pay. All you need is some time to browse and a bit of serendipity to get what you want at these boutiques along the main road.
The older generation of Hockchews is known for their frugality and diligence. It is common to see well-to-do senior citizens riding battered motorbikes when they could very well afford to drive posh cars. Perhaps due to the undulating terrain and narrow roads in the village, the motorcycle is the most popular means of transport in Yong Peng.
Yong Peng enjoys all the advantages of a small town. Traffic jams are rare and there are only two crossroads with traffic lights in the whole town. You can reach your destination anywhere in Yong Peng within 15 minutes.
Thus you really save a lot of time and fuel when running errands in town. So, as the humble Hockchews say, living in a small town is mei ngai. It means "not bad". Come, take a leisurely drive to Yong Peng. Good things do come in small packages!