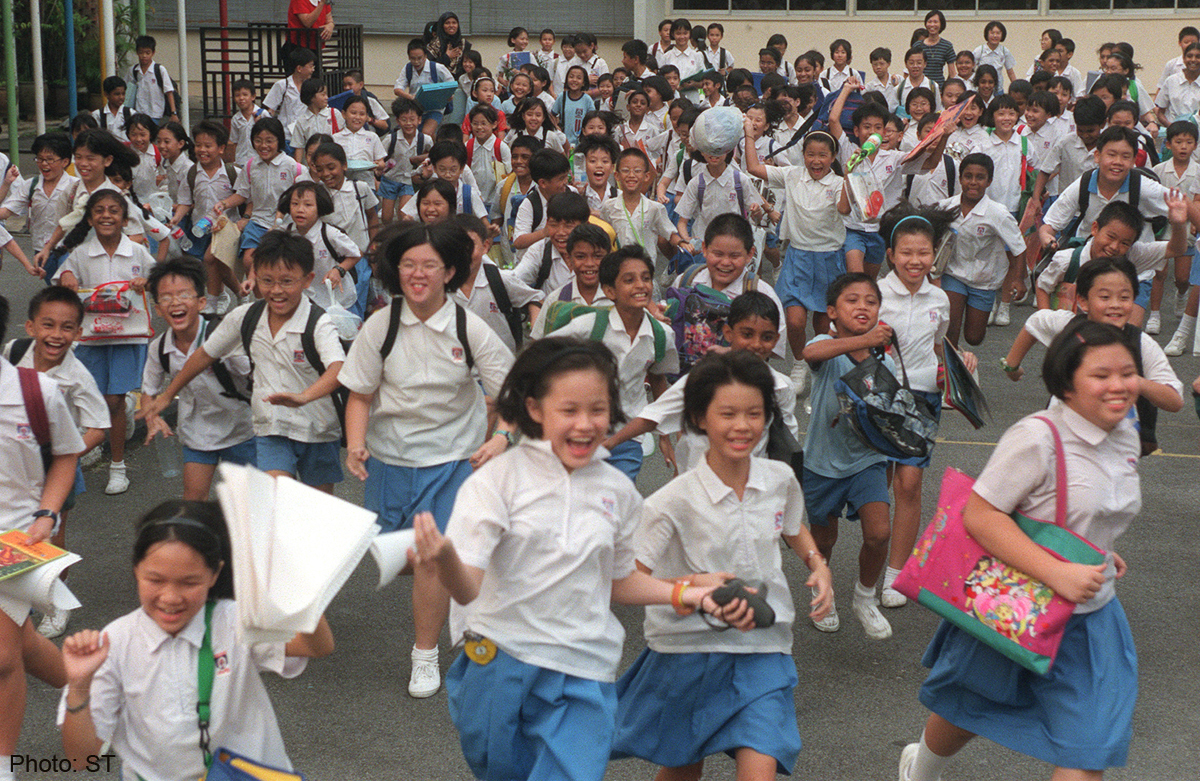 SINGAPORE- The new Character and Citizenship Education (CCE) syllabus reflects situations that children are sure to face in their school lives and beyond, making lessons more relevant to the "real world" ("New values syllabus for Pri 1 and 2"; last Friday).
This is an improvement from the previous pedagogy of reading stories and then holding discussions.
Getting pupils to role-play and consider how they would respond in certain situations allows for greater reinforcement and retention of concepts, especially from such a young age.
This move is in line with the Ministry Of Education's aim of promoting a student-centric and values-driven education.
The changing of the syllabus should be seen against the backdrop of a gradual shift towards a more holistic education and a stronger emphasis on character development.
It may also have a more subtle aim of changing parents' mindsets on the role that character development plays in their children's primary school education.
While mindsets do not change overnight, this move is certainly a step in the right direction.
Moreover, increased parental involvement in the curriculum will also help reaffirm the importance of the role parents play in educating their children.
However, as with any policy, the key is good implementation.
Hence, teachers must ensure that they are fully familiar with the new syllabus and can effectively develop new teaching methods.
CCE committees in schools should monitor the teaching of the new syllabus and provide frequent feedback to the teachers.
Schools should also regularly remind parents through their websites or newsletters to carry out the suggested activities.
No matter how the syllabus changes, it is only through effective implementation that its aim can be truly realised. - Ng Chia Wee, 16, awaiting O-level results

Uniting through play
COMMON play areas serve a greater purpose than just being areas to play in.
They are a platform for all members of society, regardless of race, religion and background, to come together.
In this way, new friends are made, ideas are shared and knowledge is gained.
There is a basketball court just opposite my block.
My friends and I regularly play there, and although we begin with a four-member game, it usually expands to 10 or more players.
We meet various people who come to play and have twice the fun playing with them. This brings our communities closer. - Keerthana Kandasamy, 15, Grade 10 student in an international school
CALLING YOUNG READERS: Youth Forum is a weekly column showcasing the views of our younger readers. If you are below 21 and want to air your opinion on any issue, e-mail your letter to stforum@sph.com.sg with the header "Youth Forum". Do include your age, educational level and contact details.

Get a copy of The Straits Times or go to straitstimes.com for more stories.