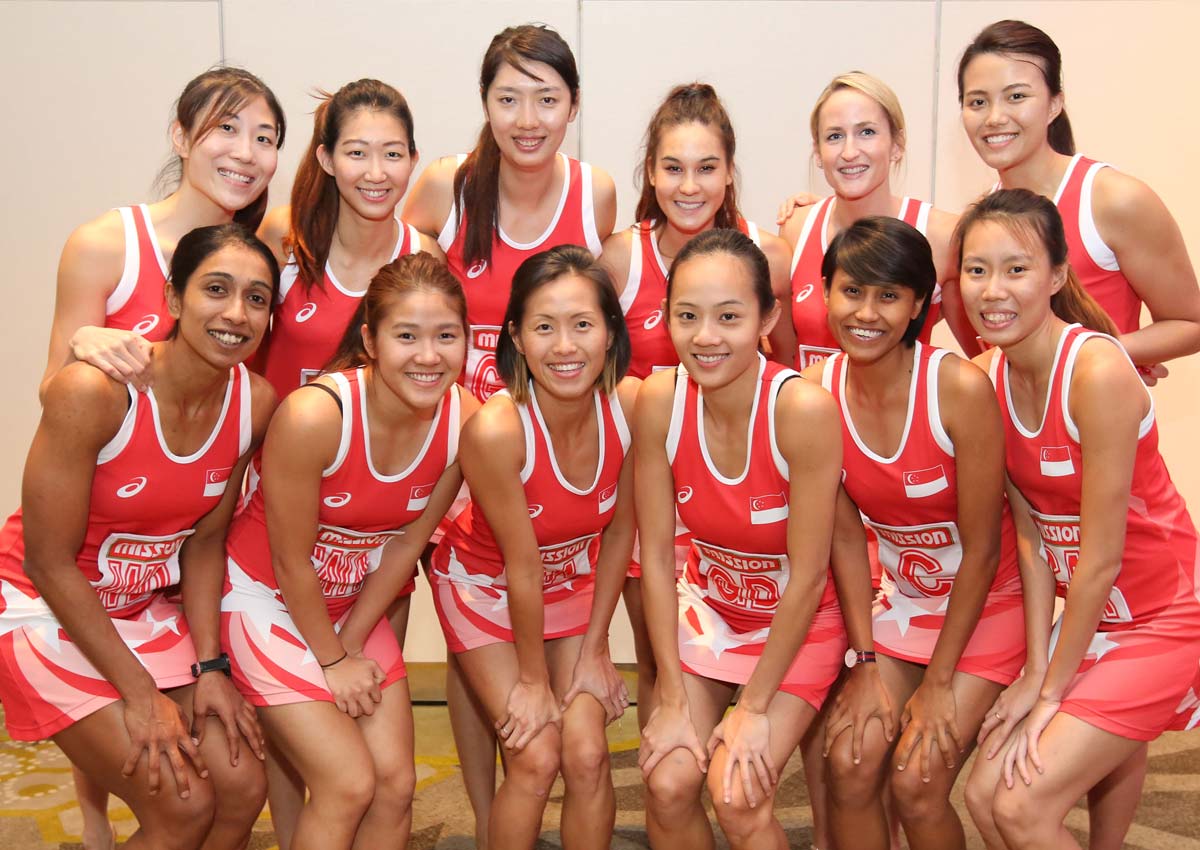 A month after the Republic's historic gold-medal feat at the SEA Games, Netball Singapore announced a team of 12 yesterday to do battle at the Netball World Cup in Sydney from Aug 7 to 17.
The squad boast 10 players from the SEA Games team, including captain Micky Lin, Charmaine Soh and Premila Hirubalan.
Shooter Yu Mei Ling and defender Olivia Flanagan both earn recalls to the national line-up following successful rehabilitation from anterior cruciate ligament injuries suffered last year.
Yu was part of the victorious Asian Championships team in 2012, while Flanagan was named the most valuable player for runners-up Singapore in the 2013 Nations Cup.
Head coach Ruth Aitken, who recently inked a one-year contract extension with Netball Singapore till July 2016, said: "The opportunity to compete at the Netball World Cup only comes around every four years and, as such, it is a huge honour to gain selection to represent Singapore.
"I am very proud of the success this team has achieved in recent times, and I know that we will all be doing our absolute best to lift another level to compete successfully on the international stage."
Singapore, ranked 17th in the world, will begin their campaign against Sri Lanka (24th) on Aug 7. Singapore will also face Malawi (5th) and South Africa (6th) in Pool C. They will aim for an improvement after finishing 15th out of 16 teams in the 2011 edition.
Soh said: "We are well-versed with Sri Lanka's playing style having played them several times but they might have made changes like our team.
"Mei and I are shooting partners so we know one another's game well and Olivia brings experience into the team. Hopefully, we are the team that will do better than (that in) the past World Cup."
Aitken said: "We do not have the most ideal period of preparation but will focus on being comfortable with our different combinations while managing fatigue."

This article was first published on July 9, 2015.
Get a copy of The Straits Times or go to straitstimes.com for more stories.