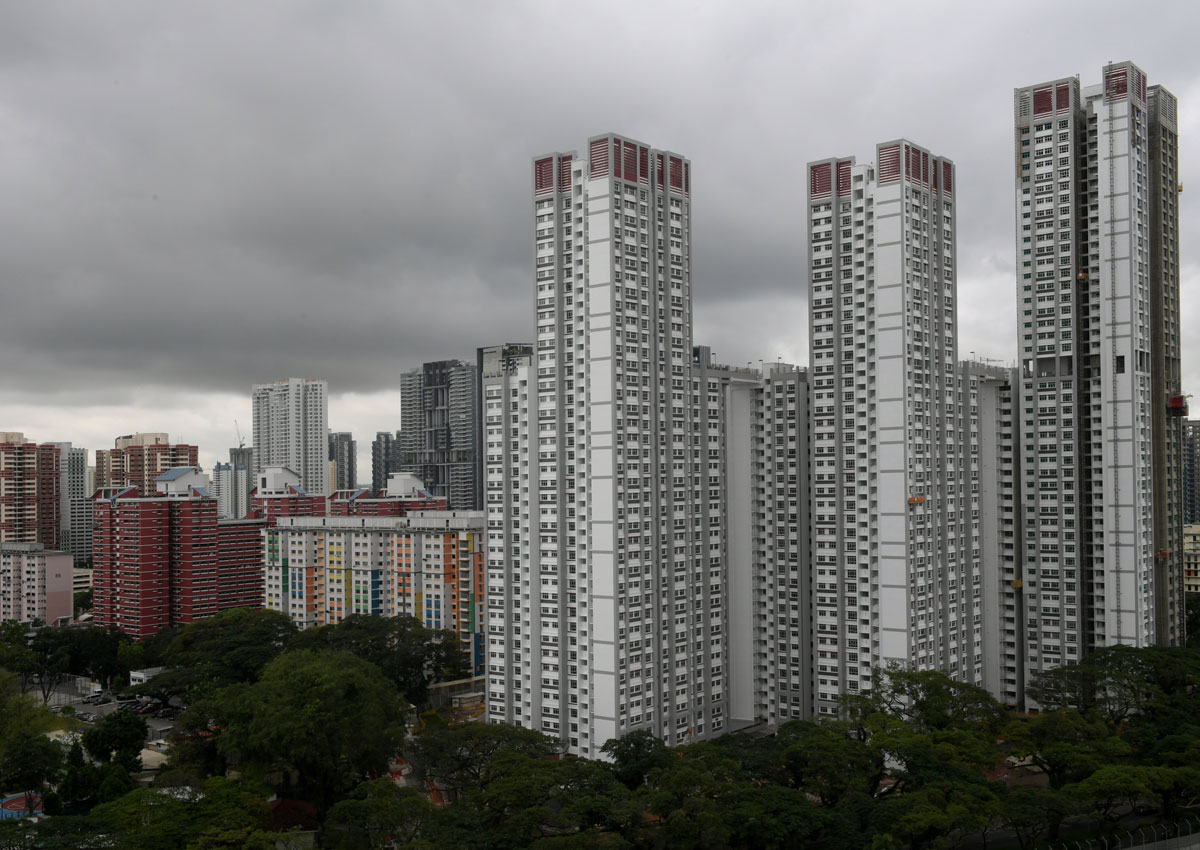 Why does everyone assume you're rich if you buy an EC? That doesn't make sense. By the time you make the downpayment and cover the instalments, the EC means you're pretty much the opposite of rich. Here's a run-down on the painful differences, when you choose an EC over a BTO flat:
Why executive condominiums are different
Executive Condominiums (ECs) are another class of "sandwich" flats, like maisonettes or DBSS flats. They cater to a higher class of poor people: those who can afford better than public housing, but still can't afford private property. And it would appear that this number is not an insignificant number, with nearly 14,707 units sold last year.
Unlike BTO flats, ECs are built by private developers. They are built by the same companies that put up "real" condominiums, with vast expertise in architecture, lifestyle accommodation, and pretentious French words. And while ECs begin as subsidised housing, they all turn into private housing after 10 years.
This results in four main differences, compared to BTO flats:
No HDB Concessionary Loan
Resale Rules from the 11th Year Onward
Fewer ECs are in Mature Estates
Less Predictable Resale Value
1. No HDB concessionary loan
If you buy an EC, you need to use a bank loan. Here's a quick recap:
A private bank loan only covers 80% of the valuation. Of the remaining 20%, up to 15% can come from grants and your CPF. That means ECs have an absolute minimum of 5% down payment in cash. You should also note that since 2013, it's not as easy to buy an EC because of the imposition of a 30% Mortgage Servicing Ratio (MSR). So, on top of only being able to get a loan that covers 80% of the home valuation, you can only use 30% of your monthly income to service that loan.
For a BTO flat, you have the option of a HDB concessionary loan. That's why buyers of a BTO flat can have $0 cash downpayments, and service the 10% downpayment fully from their CPF if they so choose.
If you need more help understanding bank loans, or finding a cheap one, get free comparisons and apply for a loan at MoneySmart.
2. Resale rules from the 11th year onward
This is where ECs differ the most in value as compared to BTO flats.
From their sixth to 10th years, ECs are sold like regular resale flats; only Singaporeans and Permanent Residents (PRs) can buy them. But from the 11th year, ECs go "fully private". They can then be sold to foreigners and companies. This is a big deal, because it opens up the range of prospective buyers.
The downside is that, when buying resale ECs after the 11th year, buyers can no longer get housing grants for them. They are well and truly private property by then.
According to Kenneth Kok, who invests in properties in Singapore and Malaysia, this "can make a big difference in resale value."
"Under the new rules, PRs have to wait three years before they can buy a resale flat",Kenneth says,  "But after 11 years, your EC is private property, so PRs can buy without waiting."
Kenneth adds that the eligibility of foreign buyers also helps:
"In general, a bigger pool of prospective buyers bodes well for capital gains. If you are selling a resale flat, you have no chance of tapping into foreign demand for local properties."
3. Fewer ECs are in mature estates
Maybe the builders assumed that, if you can afford an EC, you can afford a car. Whatever the reason, many ECs are located in places where you'd expect to see pack mules or a passing jungle expedition.
"A lot of ECs are not in mature estates," cautions Charlie Sng, a local landlord, "they tend to be in places like Punggol or Woodlands. In 11 years, maybe those places will be more developed. But for now, you should consider the convenience issues of staying there."
Charlie suggests you consult the Urban Redevelopment Authority's (URA) Master Plan, if you're worried about resale value.
"If you are about comfortable living," he adds, "Don't just think about barbeque pits and condo clubhouses. Those will be small consolation, when you need to choose between buying a car or a one hour commute to work."
4. Less predictable resale value
This is where the debate starts. ECs are relatively new as a property type, so there's a lot of argument about their resale value. The main question is this one:
Will ECs sell for the same value as private condos?
There are two opposing camps on this. Kenneth feels that "There is no reason why they will not…
…ECs are built by private developers; they have the same amenities and same quality of finishing. That they are subsidised at the start is completely irrelevant. Why will this matter to future buyers?"
Charlie, however, thinks there is a psychological barrier to EC prices.
"Based on the mindset of the market, I don't think it will be easy to sell an EC as if it were a real condo," he says, "The fact is, the thinking of most Singaporeans is that ECs are one level 'below' condos. They may not be able to accept that they have to buy ECs at the same price as real private property."
Regardless, both investors agreed that the market is too new; we'll have to wait for a few years, and see what happens when all the ECs start hitting the open market. Also, both Charlie and Kenneth agreed that most ECs will appreciate better than their BTO counterparts.
"An EC is bought at a subsidised price, but sold like a condo," Charlie says, "and some more they can be sold on the open market, where PRs don't have to wait and foreigners are eligible to buy. How not to win in capital gains?"