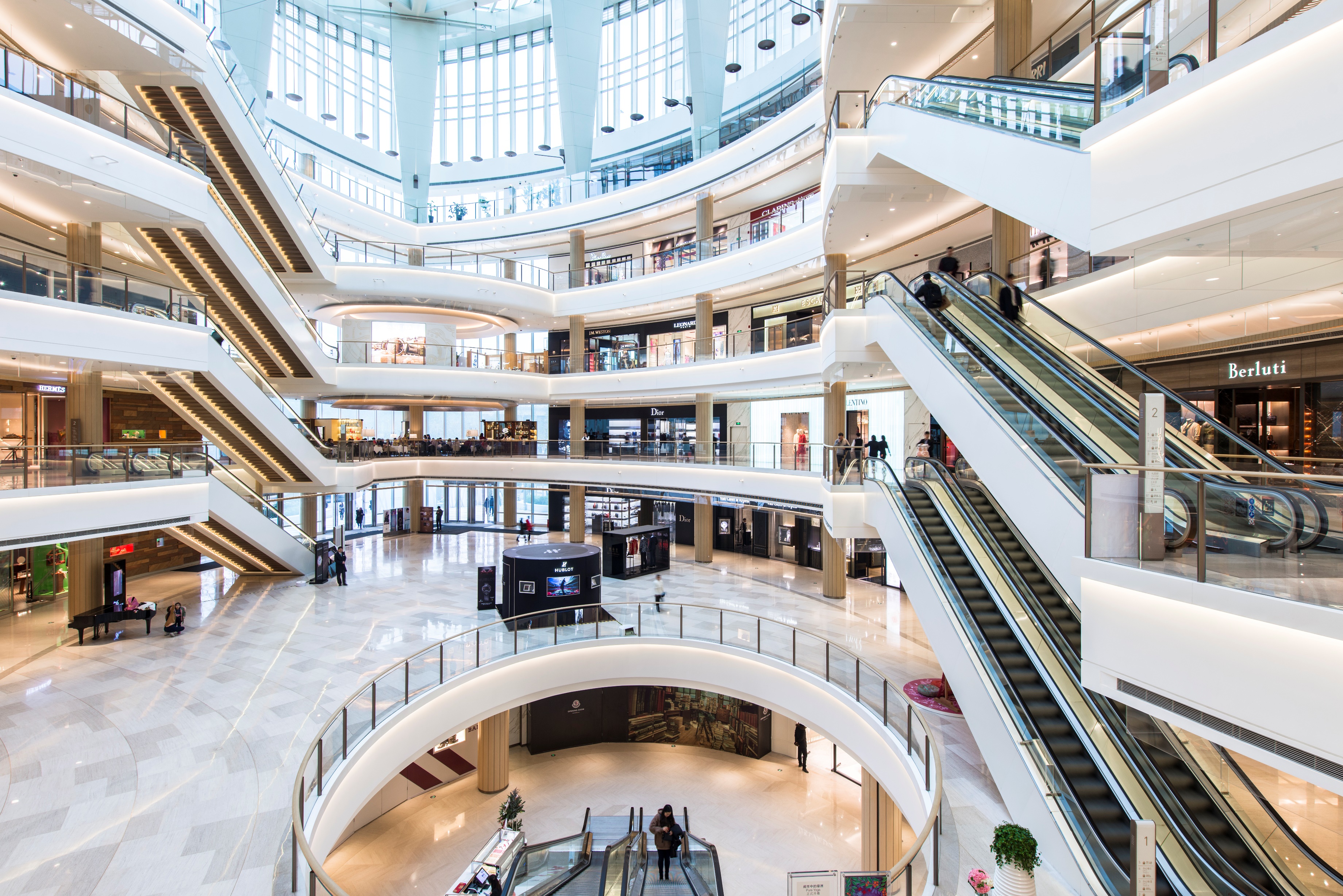 HONG KONG, CHINA - Media OutReach - August 17, 2017 - Hang Lung Properties is set to mark a historic milestone in the history of its flagship Shanghai project, Plaza 66 , on September 8 with a world-class celebration featuring 15-time Grammy Award-winning singer-songwriter-producer Alicia Keys, celebrated art photographer, David LaChapelle, celebrity chefs, and top-notch performers.
Plaza 66 has just undertaken a large-scale asset enhancement initiative to provide an enhanced shopping environment and introduce an array of international brands that will suit the tastes and needs of young, affluent patrons, reaffirming its unique positioning as the Home to Luxury in mainland China.
Plaza 66, with its unique positioning as Shanghai's Home to Luxury, is set to redefine the realm of luxury retail in China after a stunning transformation, spearheaded by US-based architecture firm, Kohn Pedersen Fox Associates (KPF) . Warm lighting illuminates the luster of the bronze and gold features used to create a unique ambiance that is contemporary, comfortable, and opulent as it unfolds its luxury into an extended retail gallery and expansive public enclosures. The newly minted VIC lounge offers a plethora of enhanced shopping rewards and privileges alongside carefully curated bespoke experiences to exceed the expectations of even the most discerning clientele.
The epitome of sophisticated lifestyle and taste, Plaza 66 is home to over 100 of the world's most eminent fashion houses and their China flagship stores, including Berluti, Bottega Veneta, Bvlgari, Cartier, Chanel, Chopard, Dior, Hermes, Loro Piana , Louis Vuitton, Piaget, Prada, Van Cleef & Arpels, and many more -- a 100% occupancy rate of pure luxury. The renovated B1 floor also welcomes a number of new exciting brands, some of which are making their debut in China, such as Valextra and Chiara Ferragni. An unmissable highlight of the celebration party will be the 66 Showcase, in which these most revered brands will unveil an alluring vision of indulgence for the modern generation of affluent patrons in their Fall/ Winter 2017 collections and limited, exclusive lines.
Joining the star-studded guest list will be 15-time Grammy Award-winning singer-songwriter-producer, Alicia Keys, who will perform some of her greatest hits in celebration of this landmark occasion.
Guests walking the red carpet include celebrated art photographer David LaChapelle and street-style photographer Tommy Ton, who will be capturing the glitz and glamor on camera. Celebrity Chef Michael White will be presenting VIP guests with a meticulously-crafted tasting menu at Plaza 66's Marea, a Two Michelin Star restaurant from New York.
Janice Wong, Asia's Best Pastry Chef 2013 and 2014, and 2012 Young Woman of the Year, will also be showcasing her famous edible art installation for the festivities. Guests will be able to enjoy "selfie moments" with friends and family beside the art installation.
Belgian Master Chocolatier Pierre Marcolini is also expected to attend the celebration and host a demonstration at his exclusive Plaza 66 chocolate boutique.
Plaza 66 will also house the first-and-only premium VIC lounge designed by world-acclaimed interior designer, Ilse Crawford, whose award-winning projects include renowned restaurant Duddell's and Cathay Pacific's first-class lounge at Hong Kong International Airport.
In its seamless integration of modern luxury with high fashion and fine dining, Plaza 66 once again breaks the mold as the quintessential window on the world of opulence and grandeur in China, where the young, affluent elite and connoisseurs of refined living can indulge in an exquisitely curated encounter with luxury.
About Plaza 66, Shanghai
Located at 1266, Nanjing Xi Lu, the most vibrant shopping destination in Shanghai's Jing'an District, Plaza 66 spans a total gross floor area of over 270,000 square meters. As an iconic landmark in Shanghai, Plaza 66 has established itself at the pinnacle of the Mainland luxury commercial property market and has been the recipient of a host of awards that place it among the most successful commercial complexes in mainland China.
Plaza 66 is well-known as the centerpiece of Shanghai's luxury fashion and lifestyle market, with 100% occupancy. Its tenant mix is a kaleidoscope of the world's most prestigious brands including Louis Vuitton, Hermes, Chanel, Dior, Prada, Bottega Veneta, and Cartier, along with lifestyle and dining offerings that cater to the refined tastes of the young and vibrant elite. Plaza 66 has built its unique position as the Home to Luxury and an unparalleled symbol of affluence and style of distinguished service to its discerning clientele.
Soaring 66 and 48 stories respectively, the two esteemed office towers have a total gross floor area of nearly 160,000 square meters, occupied by the greatest names in the business world including multi-national companies, large enterprises in the information technology and fashion industries. Furthermore, Plaza 66 is equipped with a car park spanning an area of around 60,000 square meters, providing more than 800 car parking spaces underground for tenants and customers. Along with the completion of its asset enhancement program, Plaza 66 will launch a series of marketing initiatives, a VIC program, and a menu of exclusive services to further strengthen its unique positioning as Shanghai's Home to Luxury; always going the extra mile to extend its leading position in the market.
For more information, please visit:
Official website: www.plaza66.com
Or follow Plaza 66 on:Weibo: http://www.weibo.com/shplaza66  
WeChat @SHPlaza66
#Plaza66 #HomeToLuxury