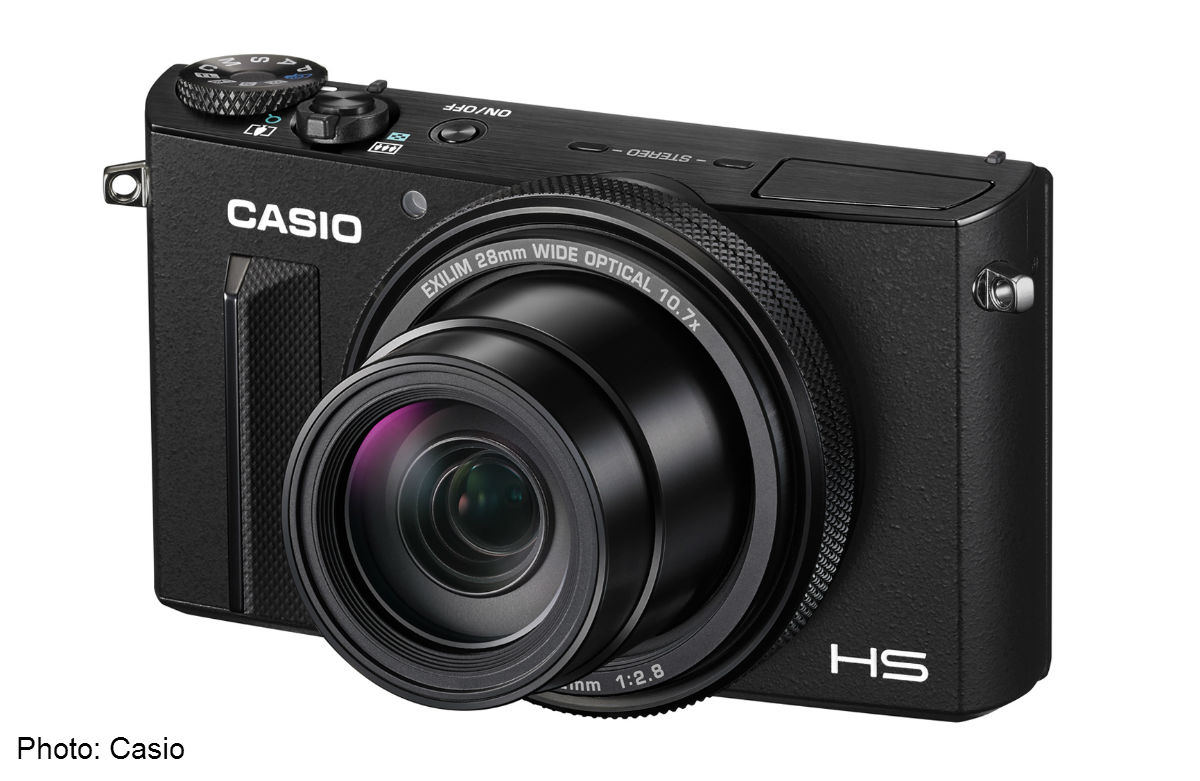 With many camera makers jumping on the bandwagon of the ever-growing market of mirrorless and interchangeable lens cameras, Casio is bucking the trend by continuing to bet on fixed lens cameras.
Despite the fact that the sales of compact cameras has been declining globally since its peak in 2008, Casio believes there is still a market for it because changing lenses may be too troublesome for many consumers.
Unknown to many, Casio was the first company to release a consumer-grade digital compact camera with an LCD screen.
That was in 1995, when the Casio QV-10 made its debut. Then, the compact camera was a new concept in a market dominated by film cameras. "It was a surprise then. We want to continue to innovate and impress our customers," said Mr Naoya Matsubara, product development general manager of Casio's digital camera division.
During the CP+ 2014 Camera & Photo Imaging Show in Yokohama, Japan, Casio unveiled its flagship digital compact camera, the Exilim EX-100. It has a 12.1-megapixel 1/1.7-inch image sensor, an Exilim HS3 image processor and a 3.5-inch tiltable display.
But the most important feature is its 28-300mm lens with a constant large f/2.8 aperture throughout the entire focal range. A large aperture is key to shooting brilliant shots under low-light conditions but most zoom lens in compact cameras only maintain the large aperture at its widest focal length. When zoomed in for close-up shots, the aperture automatically shrinks, making it less effective for shooting under dim lighting.
Constant aperture zoom lenses are found only in higher-end DSLR cameras and cost at least a few thousands dollars each. Also, it is rare to have a constant large aperture zoom lens which can reach the 300mm mark.
Mr Matsubara believes that most users want a camera which does everything and works out of the box. He said: "That's why we decided not to go into mirrorless cameras but stick with the good old hassle-free compact camera."
By Trevor Tan
Trevor Tan tries a pre-production unit of the Casio Exilim EX-100 in Tokyo
It is amazing to see a 28-300mm lens stuffed into a magnesium die-cast body which measures only 50.5mm thick with the lens extended.
Also, the EX-100 has a big aperture of f/2.8 throughout the whole focal range. Usually, cameras with such a big zoom lens have a maximum aperture of only f/5.6 or f/6.3 at its maximum focal length.
The operation of the EX-100 is as fast as its predecessor, the EX-10. Handling is also great. Autofocusing (AF) is fast enough for most action shots of the sumo wrestlers. As this is a pre-production unit, the image quality is not finalised yet. Despite that, I felt that the images shot with the EX-100 seemed to look better than the ones taken with the EX-10 in terms of resolution sharpness and noise performance. The EX-100's lens does not seem to exhibit the typical image softness found in many super zoom lens.
In addition, the EX-100 has three more dual bracketing functions than the four which the EX-10 has. For example, you can now shoot nine frames with three different levels of white balance and contrast with the EX-100. That means you can shoot multiple photos at different settings and choose the best shot.
The biggest peeves I have with the EX-10 are its price and image noise performance. So, these will be the two major factors I will be looking out for when the review set of the EX-100 arrives at my desk.

Get a copy of Digital Life, The Straits Times or go to straitstimes.com for more stories.