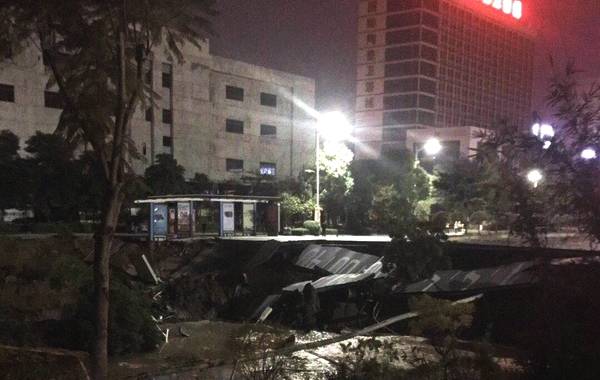 Eight people died while three others were missing in southern China after a water leak inside a subway station construction site caused a major road to cave in, authorities said on Thursday.
The sudden leak flooded the underground site and led to the multi-lane road's collapse in downtown Foshan, Guangdong province on Wednesday night, the city government said in a statement.
"A total of nine construction workers were rescued, and … rescue and rehabilitation work is still underway," the statement said.
It was unclear whether the dead and missing were all construction workers.
The collapsed area is as large as two basketball courts with a depth of six to seven meters (20 to 23 feet), the state-run China Daily reported.
Pictures of the scene showed a huge swathe of mud and broken concrete in the middle of the two-way thoroughfare in the city's Changcheng district.
Industrial accidents are common in China, where safety regulations are often poorly enforced, which has angered citizens.
Official figures showed that 38,000 people have been killed in workplace accidents in 2017.
Last May, 12 workers died following an explosion in a high-speed rail tunnel construction site in the southwest province of Guizhou.