Chinese auntie burns $600 trying to disinfect them in microwave
PUBLISHED ON
March 04, 2020 9:25 AM
By
Lam Min Lee
The banks are disinfecting banknotes to stop the spread of the coronavirus, so a woman in China thought she'd give it a try too.
Her method, however, was a little too unorthodox.
Worried that her money might be harbouring the dreaded virus, the auntie from Jiangsu recently tossed 3,125 yuan (S$621) in banknotes into her microwave, thinking that a quick zap would kill the germs.
Barely a minute after doing so, a burning smell wafted out of the kitchen appliance.
Although she hurriedly removed the money, it was too late to save them from getting charred.
Desperate for help, the woman went to China CITIC Bank, according to media reports.
The cash, composing of mostly 100 yuan notes, were so damaged that the banknote counter couldn't recognise them.
Bank staff had to manually count and check whether there were counterfeit notes, which took some time as they had to handle the ruined cash with care.
Despite the scare, the woman managed to get her money back.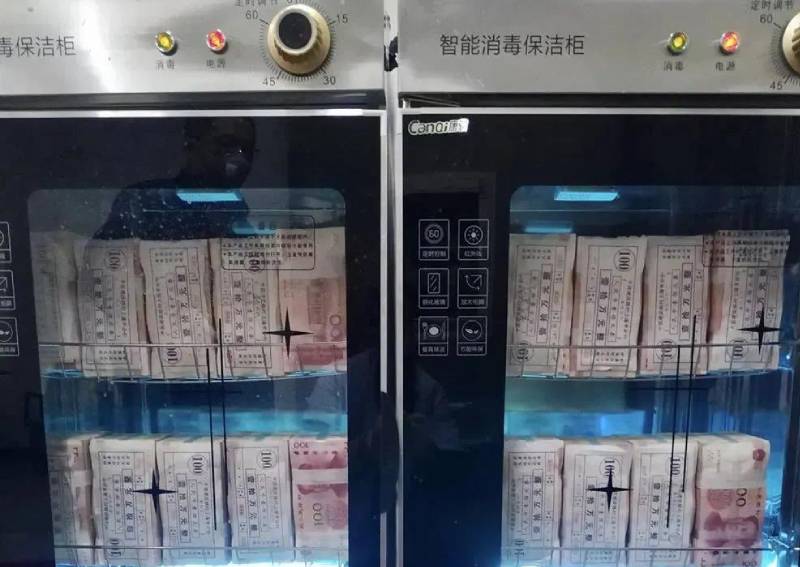 According to the World Health Organisation, the coronavirus may be transmitted through contaminated objects, other than droplets and direct contact with infected patients.
The bank spokesperson said that banknotes collected from financial institutions during this critical period are clean.
[[nid:477740]]
Since February, Chinese banks have been disinfecting banknotes using ultraviolet light or high temperature, and isolating them for up to 14 days before recirculating them to the public.
The country's central bank also urged banks to provide new banknotes to customers whenever possible.
For consumers, the best way to reduce their risk of infection is to wash their hands with soap and water after handling cash. Another alternative is to opt for mobile payment.
As of March 4, there are over 90,000 confirmed cases of Covid-19 infections globally, with more than 80,000 of them in China.
For the latest updates on the coronavirus virus, visit here.
lamminlee@asiaone.com