Apple achieves carbon neutrality with the Series 9 Apple Watch
AsiaOne has launched EarthOne, a new section dedicated to environmental issues — because we love the planet and we believe science. Find articles like this there.
---
It feels strange to lead with the fact that this is Apple's first carbon-neutral product, but at the same time, it gives us pause to think about how difficult it is to get there. Specifically, for those who are particular about their carbon footprint, you can now choose a carbon-neutral option if you're buying the latest Apple Series 9 watch.
The new Series 9 watches feature a new S9 SiP with a new 4-core Neural Engine that can process machine learning tasks twice as quickly. As a result, the new watches can process Siri requests on the device-a first in the watch's history — if it doesn't require access to information on the internet. Its most practical application will be to access personal health data and log health data such as weight, period or medications taken.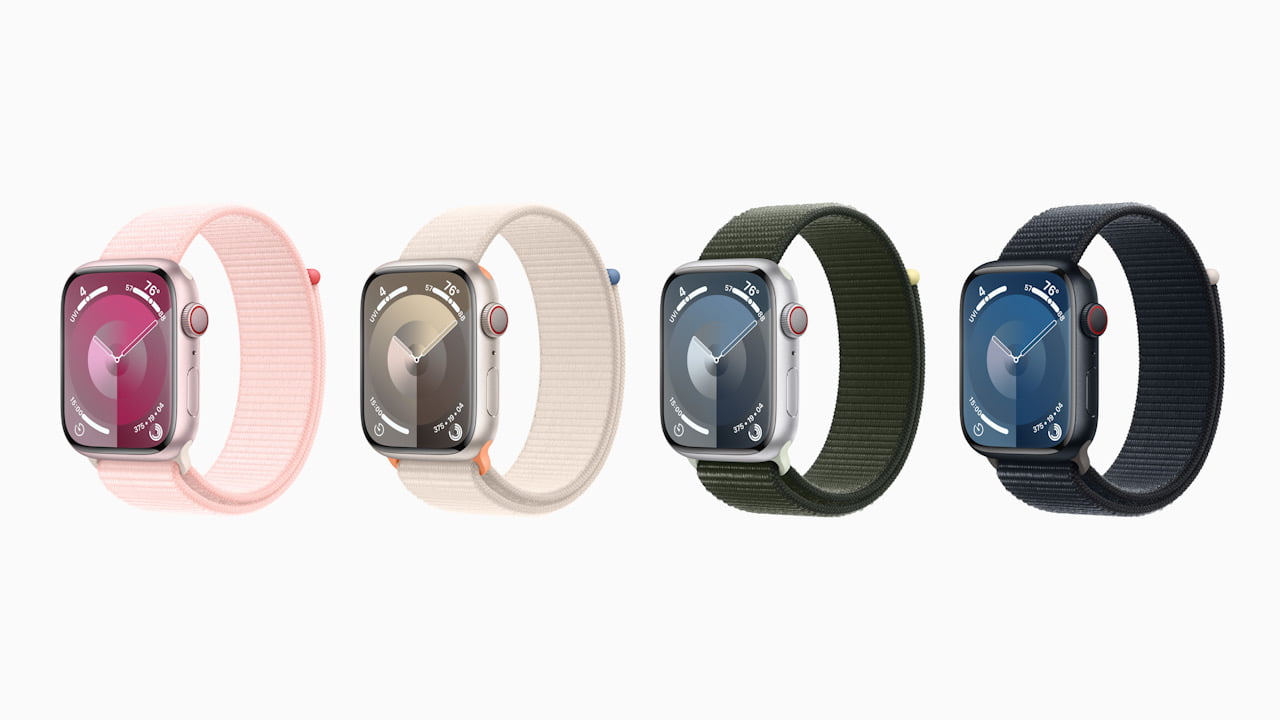 Previously, you could use a clenched fist gesture via Accessibility mode for one-handed control, but it wasn't really talked about; the reliability wasn't quite there. Now, Apple is promoting a new double-tap gesture (with your index finger and thumb) to operate one-handed without touching the display, made possible with the quicker neural engine.
It can be used to start or stop a timer, open a smart stack and scroll through widgets within it. The downside? You need to wait a month for this feature to drop.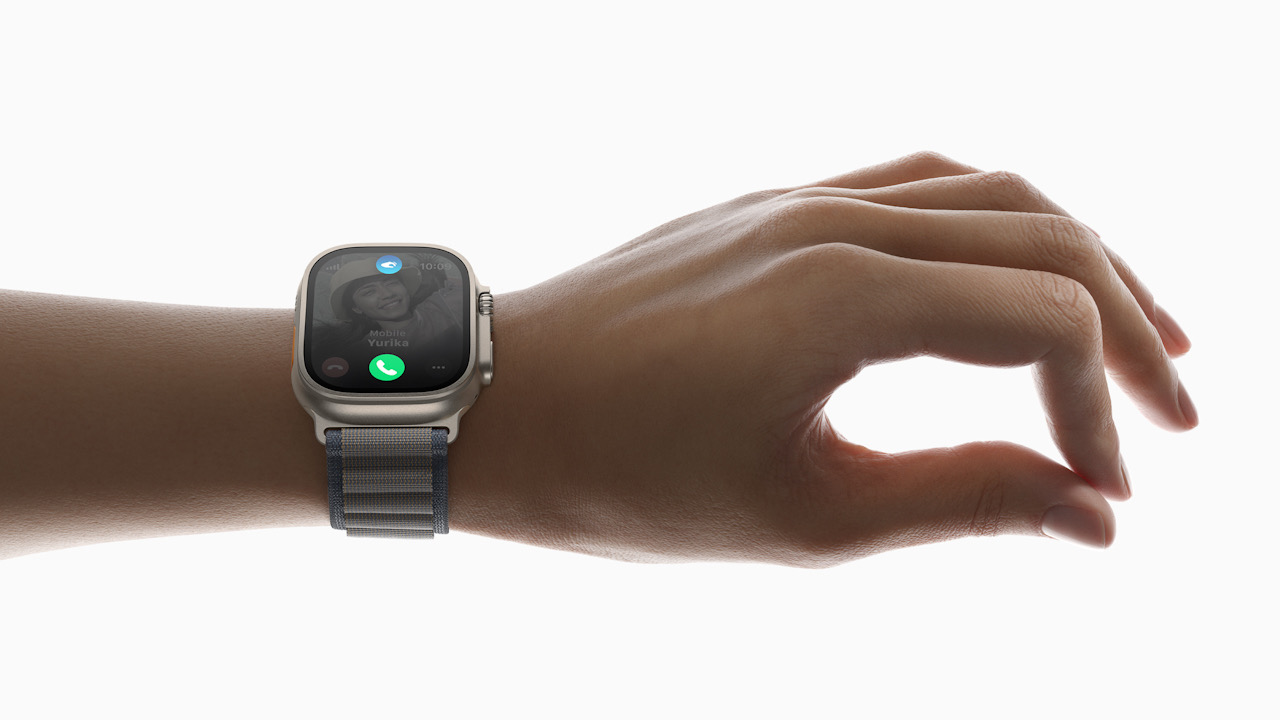 Other practical enhancements include an upgraded display-it is brighter and can reach 2,000 nits for better visibility in sunlight. The second generation Ultra Wideband (UWB) chip enables Precision Finding to locate other UWB devices with refined accuracy.
The chip also makes it possible to create more useful, proximity-enabled interactions between devices; e.g. walking near a HomePod brings up media controls on your watch if the music is on and media suggestions if nothing is playing.
Ultra 2
The new Apple Watch Ultra 2 has the same features as the core Series 9 watches, including additional features like the digital dial and the brighter, 3,000 nit display. Apple says you can use the watch face as a flashlight by turning the dial to 'double the brightness'. On paper, 3,000 nit is roughly 10,000 lumens, which is plenty bright, but it remains to be seen if the flashlight outputs at maximum brightness.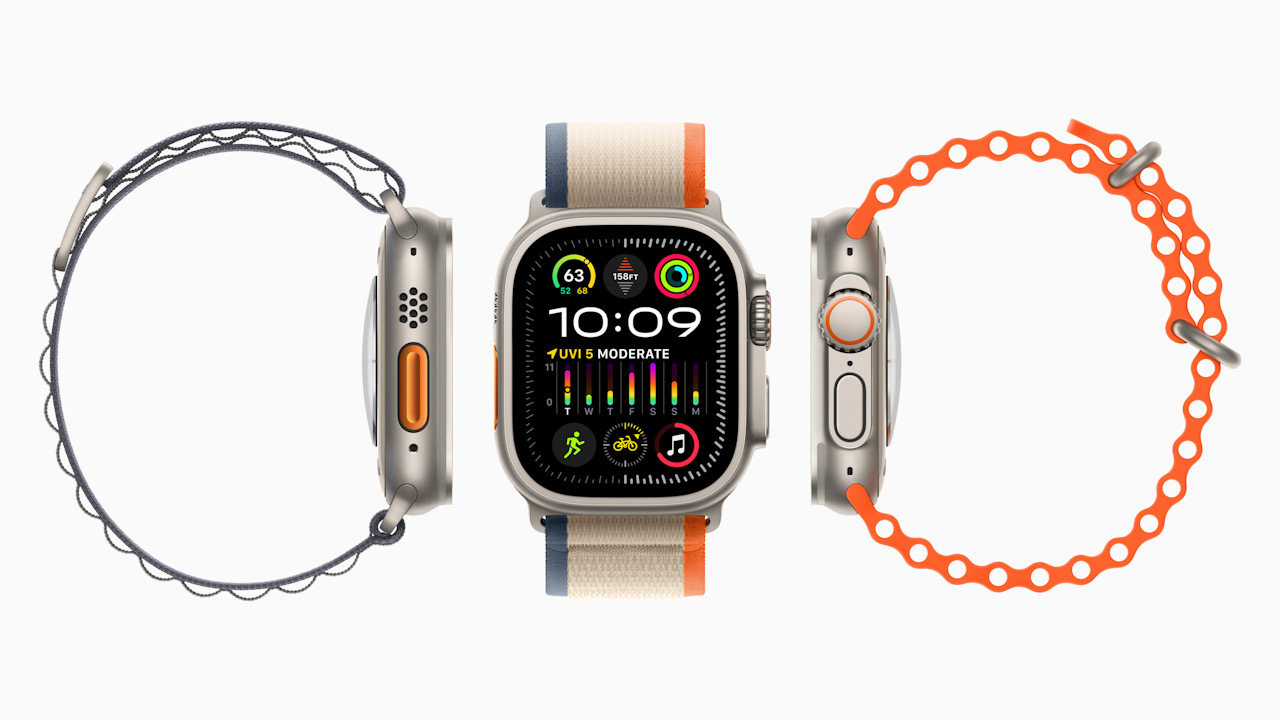 The Ultra 2 also gets Modular Ultra, a new watch face that makes the most of the large display using the outermost edge to display real-time data.
The Ultra 2 is tested to operate 500 metres below sea level, 9,000 metres above, and for scuba diving up to 40 metres. It now supports freediving, thanks to an update to the Oceanic+ app. It will display critical data like depth, elapsed time, and target depth alerts.
Between dives, it provides information like heart rate zones, surface time and elapsed session time to help users manage their sessions and body condition. It also features a detailed logbook of all critical data, including descent and ascent speeds.
Availability
The Apple Watch Series 9 (41mm and 45mm) starts from SGD599, while the Apple Watch Series 9 Ultra 2 (49mm) is priced at $1,199. The new basic Apple Watch SE, which offers activity tracking, high and low heart rate notifications, Fall Detection, Emergency SOS and Crash Detection, is priced at $379. They go on sale on Sept 22, and you can pre-order right now.
If you want the carbon neutral option, you must get any aluminium Series 9 watch, the new Apple Watch SE paired with the new Sport Loop band (82 per cent recycled yarn), or the Ultra 2 paired with the new Trail Loop or Alpine Loop band (over 30 per cent recycled content). 
The Nike Sport Band now contains 32 per cent or more recycled fluoroelastomer. Apple is also phasing out leather, and for watch bands, the material will be replaced by a suedelike FineWoven, made from 68per cent post-consumer recycled content. And that means this year's Hermès collection is designed around textiles. 
[embed]https://www.youtube.com/watch?v=Wc-rt80hROQ&t=7s[/embed]
ALSO READ: Samsung Watch6 Classic review: Let Watch6 your six for health matters
This article was first published in Potions.sg.