With the M1 Max chip, Apple proved that its 16-inch MacBook Pro was home to a reserve of beastly power, and this focus on upgrading performance isn't about to change coming into 2023.
The tech giant has announced new 14- and 16-inch MacBook Pros featuring its latest M2 Pro and Max chip, which now join their 13-inch MacBook Air and Pro siblings in getting the M2 treatment.
The M2 Pro model will launch with a 12-core CPU, up to 19-core GPU, and up to 32GB of unified memory, while the M2 Max boasts 38 cores of GPU power and up to 96GB of unified memory.
Both iterations are touted to offer six times faster performance than the fastest Intel-based MacBook Pro, and longer battery lives than their predecessors.
As with every upgrade, the new chips are designed to be better, faster, and more powerful.
The M2 Pro features 200GB/s of unified memory bandwidth — twice that of the regular M2 — and 20 per cent greater performance over the M1 Pro, with Apple claiming that it'll be able to "process images in Adobe Photoshop up to 40 per cent faster".
In comparison, the M2 Max is up to 30 per cent faster than M1 Max in graphics and can apparently "tackle graphics-intensive projects that competing systems can't even run".
It shares the same 12-core CPU as the M2 Pro, and also comes with 2x Pro Res acceleration to speed up transcoding and media playback.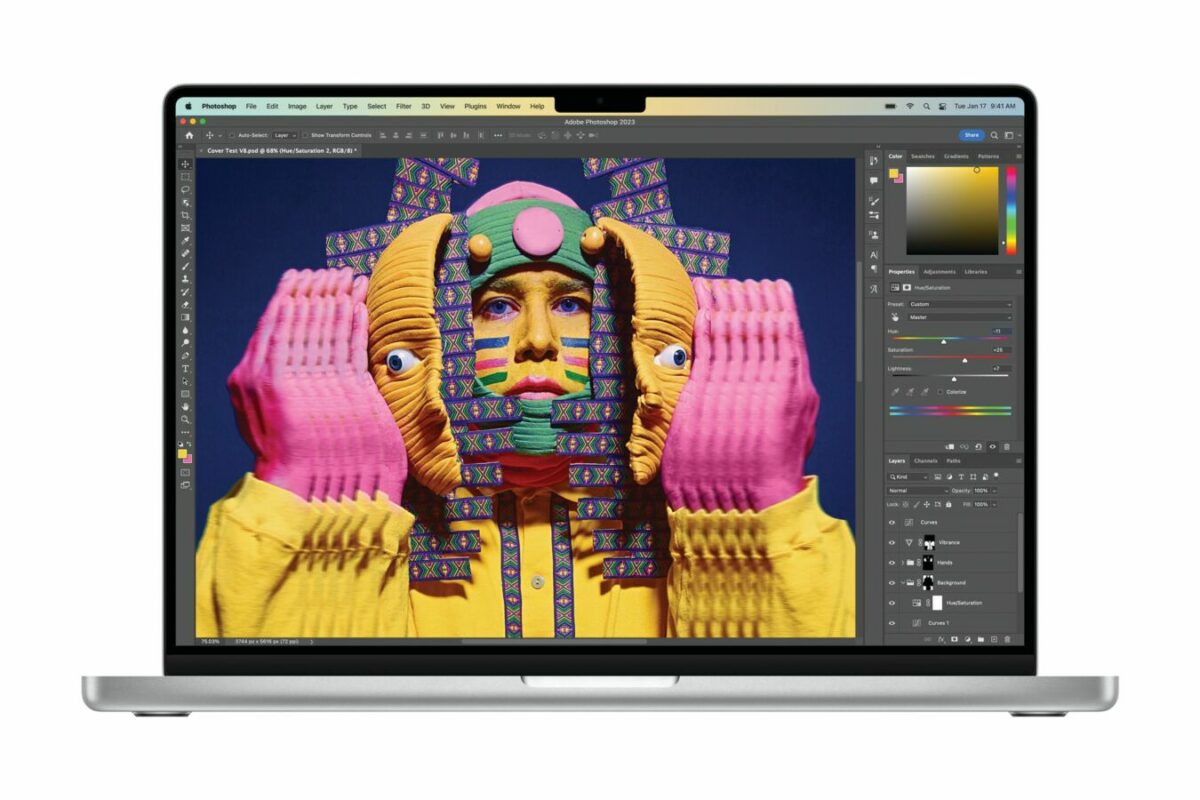 Other notable improvements include Wi-Fi 6E connectivity and a "more advanced HDMI" (likely to be HDMI 2.1) that supports 8K displays up to 60Hz and 4K displays up to 240Hz.
The 14-inch an 16-inch models are rated for 18 and 22 hours of battery life respectively, with both retaining the same ports as before: three Thunderbolt four ports, a MagSafe charging slot, and a headphone jack.
The MacBook Pro with M2 Pro and Max are available to order starting Jan 19, 2023, and will hit physical stores from Feb 3. Prices for the 14-inch start at $2,899, while the its 16-inch counterpart starts at $3,599.
ALSO READ: Apple Mac mini gets M2 and M2 Pro boost, available from $849
This article was first published in Geek Culture.