SINGAPORE — AsiaOne's new Technology, Games and Digital Culture vertical has teamed up with brand new weekly show WELP Tonight to deliver gaming lifestyle and culture to a wider audience.
WELP (Welcome Everybody, Let's Play) Tonight is a prime-time talk show with a twist, hosted by Singapore Idol Sezairi Sezali and his wife Syaza Qistina Tan, with support from producing partner Singapore Cybersports & Online Gaming Association (SCOGA). Each week, media and music personalities from different walks of life drop by for a night of great food, carefree conversation and entertaining games.
With AsiaOne having recently expanded its content coverage to the world of tech, games, and digital culture, partnering with WELP Tonight offers new opportunities to uncover fascinating stories on where today's culture and the digital revolution intersect.
"Together with WELP Tonight founders Sezairi and Syaza, we saw the unique chance to propel the conversation about video games further into the mainstream. We share the goal of making the topic more accessible and provide meaningful context to a digital culture that is emerging from its niche" states Ilyas Sholihyn, the Lead Content Strategist for AsiaOne's new tech and games team.
As media partner, AsiaOne will provide weekly coverage and expand WELP Tonight's stories online for the show's remaining episodes of its first season, including the special Season 1 finale that will be held at Campus Game Fest in the Singapore Indoor Stadium on Aug 3 and 4. 
"Under AsiaOne's new direction, we strive to collaborate closely with gamer communities and tech brands across the region to craft digital stories that matter," Ilyas enthused.
Added Syaza: "As passionate gamers ourselves, Sezairi and I saw a unique opportunity to begin creating content that could help bring gaming culture to a wider audience. WELP Tonight aims to bridge the gap between entertainment and gaming and to foster more positive conversations around gaming as both a hobby as well as a viable career option. We're really excited to be partnered with AsiaOne and we hope that with this partnership, WELP Tonight can play an integral role in driving Singapore's current gaming culture into a space where we could someday see it turn into a thriving industry."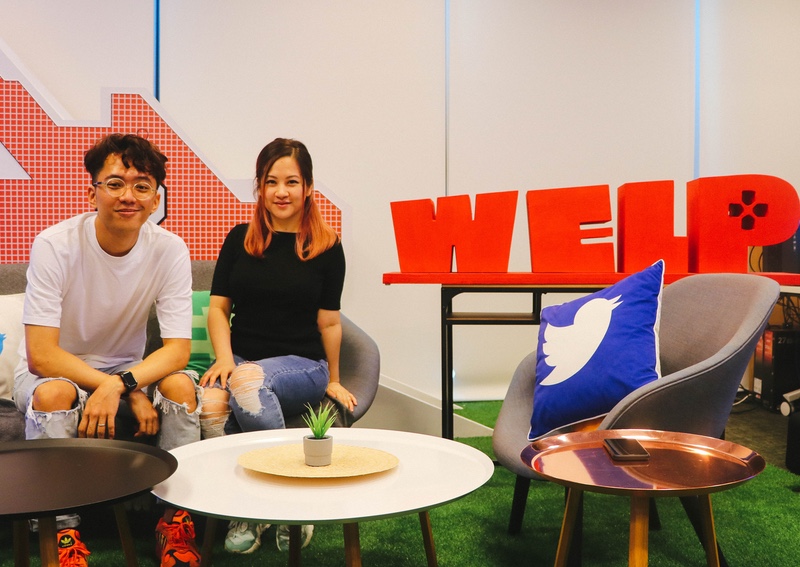 "As part of our deep commitment over the past decade to support gamers and the growth of the esports ecosystem in Singapore, SCOGA has worked hard to provide various opportunities to educate and empower emerging content creators, in particular through our various education and exposure programmes on live streaming, broadcast and production at our Esports Academy," stated Nicholas Khoo, Chairman, SCOGA. 
"We are thankful to have met like-minded partners in Sezairi and Syaza, and appreciate the opportunity to support WELP Tonight's unique approach and format. We welcome AsiaOne as a media partner for WELP Tonight, and hope that under AsiaOne's new direction, many more Singaporeans will learn about the passion and talent of our gamers." 
---
About AsiaOne
AsiaOne is a leading digital content site that aims to deliver the latest trending topics on news, entertainment and lifestyle updates to its readers from Singapore, Malaysia and across the region. The digital platform is now a joint venture between SPH and MM2 Asia, Asia's leading news and entertainment media companies respectively.
AsiaOne has expanded its content to cover the world of technology; where culture and the digital revolution intersect. The AsiaOne Digital section is undergoing a revamp to become a platform where people can get their daily dosage of tech news, trends and engaging features viewed through Asian lens.
Follow AsiaOne
Website: www.asiaone.com/
Facebook: www.facebook.com/asiaonecom/
Instagram: www.instagram.com/asiaonecom/
Twitter: twitter.com/asiaonecom
Queries on AsiaOne digital
ilyas@asiaone.com
About WELP Tonight
WELP (Welcome Everybody, Let's Play) Tonight is a prime-time talk show with a twist, where co-creators and hosts Singapore Idol Sezairi (@sezairi) and his wife Syaza Qistina Tan (@syazaq) are joined by interesting personalities from different walks of life for a night of great food, carefree conversation and entertaining games.
This programme aims to celebrate gaming as an essential and positive part of our social lives, as well as to provide an inclusive platform for popular celebrities to enjoy authentic conversations and stories with the global online community.
Follow WELP Tonight
Twitch: twitch.tv/welptonight
Instagram: http://Instagram.com/welp.tonight
Twitter: https://twitter.com/welptonight
Facebook: facebook.com/welptonight
Queries on WELP Tonight
Programme queries and interview requests: syaza@sezairi.co
Partnership and business queries: jieming@scoga.org 
About Singapore Cybersports & Online Gaming Association (SCOGA)
SCOGA was founded in 2008 by a group of enthusiastic gamers and leaders who wanted to make a difference for esports in Singapore. SCOGA aims to elevate esports by educating young people, nurturing online communities and creating job opportunities. 
One of SCOGA's key initiatives is its Esports Academy, created in line with SCOGA's vision of a centre of excellence developed around esports and youth leadership. Supported by the National Youth Council, the Esports Academy aims to equip youths with skills such as leadership, teamwork and communication to strive towards their aspirations and grow in their careers, through a learn-by-playing approach where competitive video games are used to create an engaging learning environment. The Esports Academy also uses peer learning methods of training, by creating opportunities for esports celebrities to interact with youth trainees, allowing them to cross-share experiences and tell stories. SCOGA also promotes youth volunteerism by creating opportunities for academy alumnus to give back to their communities and the community at large. 
In 2018, more than 100,000 participants from 13 countries have turned up for SCOGA events live in person with more than 6.5 million unique online viewers in the past year alone. These events included Asian Games Esports Singapore Qualifiers, Campus Game Fest, Asian Football Gaming Championship Grand Finals, Garena AOV Cup, and the Singapore Qualifiers for Alisports' World Electronic Sports Games. Over the past 10 years, more than a million have participated in SCOGA's events live in person and more than a thousand have now gone through the doors of the Esports Academy in both part-time and full-time programmes.
 
Follow SCOGA
Facebook: https://www.facebook.com/SingaporeCybersports/
Twitter: https://twitter.com/cybergaming