I will say it, the price of tech these days is simply ridiculous. You have phones that cost more than an air-con unit, and some laptops even outprice a fridge.
I would have even removed the term "budget" in the title and replaced it with "reasonably priced" simply because that is the hard truth.
The problem is, most retailers are only marketing the flagship series, leaving their lower-end products in the dark side where consumers rarely delve.
This makes consumers feel like $3,000 for a laptop is the standard, and anything below is "budget" or "cheapo". But here, we take at a look at some of the "reasonably priced" laptops that still pack a punch.
Choosing the Right Laptop
Naturally, consumers will gravitate towards the flagship products in fear of either "future-proofing" (so your device is still considered usable after 2 or more years) or simply due to lack of information.
But let's make this clear unless you are building your own Desktop PC or you're a gamer who needs capable hardware, "future-proofing" is a redundant term.
Laptops from five years back can still run the latest Microsoft Office software and watch videos in high resolution with minimal issues.
This list is not for anyone looking to get a cheap $200 laptop to teach your kids Microsoft Word. Rather, it is a compilation of laptops that works great, looks great and are reasonably priced for what they do (between S$1,393 to S$2,299).
Best budget laptops
Best all-in: Dell Inspiron 13 7380/7000 (S$1399.00)
If you are in need of a new laptop that allows you to handle a large variety of software, from Chrome to Photoshop, the Dell Inspiron 13 7380 is the one to get. The 13.3-inch FHD (1920×1080) screen is sharp and colourful and powered by Windows 10 that comes as standard for laptops made within the past 2 years.
The 8th Gen Intel i5-8265U processor gives this laptop its powerful processing speed, so alt-tabbing between Excel and VLC is a breeze. Media files like music and videos can be streamed smoothly with the aid of the i5 processor. This version also comes with 8GB of DDR4 RAM, giving it faster memory speeds. The integrated Intel graphics is nothing to be a fan of, but it runs solid enough.
What sets this laptop apart is the huge SSD space. At 512GB, this trumps most laptops at a similar price range. The difference between SSD and HDD speeds are vast. If you need to pull out files and folders or run games, the SSD makes things lightning quick.
Dell claims the laptop can also run on battery life for 10 hours, but obviously this may differ from the actual user experience. Based on reviews, you are looking at least a solid seven to eight hours of usage. PC ports are generous on this computer, with 3x USB-A 3.1, an HDMI 2.0 and a universal audio jack. A brilliant laptop at this price range, it looks and works way better than what its price suggests.
Price: SGD 1,399
Best for work: Asus Zenbook UX333FA (S$2,299.00 w/o shipping)
Suave is the first word that comes to mind when describing the Asus Zenbook UX333FA. It is sleek, light and comes in a nice Dark Royal Blue. It feels just like the kind of futuristic laptop that James Bond would be using in Bond 25. Even though it is a tad pricier than the others on the list, you can try your luck during the Lazada Payday Sale to get it at a lower price!
The thin bezels give the screen a much more expansive feeling and make viewing movies and videos on it a real joy. The colours on the screen are also fantastic. The contrast is sharp and colours pop even in bright daylight. It runs on the same 8th Gen i5-8265U processor as the Dell 13 mentioned above, delivering smooth yet powerful performance.
Right above the keyboard, a ribbon of rose gold labels the Asus Zenbook brand, and it looks simply beautiful. And at only slight above 1KG, you get a really lightweight product.
I recommended the Asus Zenbook for work as it has exceptional battery life. Even with constant use, you are looking at above 10 hours away from the charger. Two USB-A ports (1x 3.1, 1x 2.0) plus one USB-C 3.1 port is more than sufficient for a laptop this size and it also comes with an HDMI port and the universal audio jack.
The reason this laptop does not go to the top of the list is that it only comes with 256GB of SSD. Much lesser than the Dell 13 but still a respectable amount. I would say get an additional HDD or external SSD if you wish to store more stuff. And although it comes with 8GB of RAM, these are DDR3, an older and slower version of memory.
Price: SGD 2,299
Best for Budget Gaming: Acer Nitro 5 GTX1050 (S$1393.00)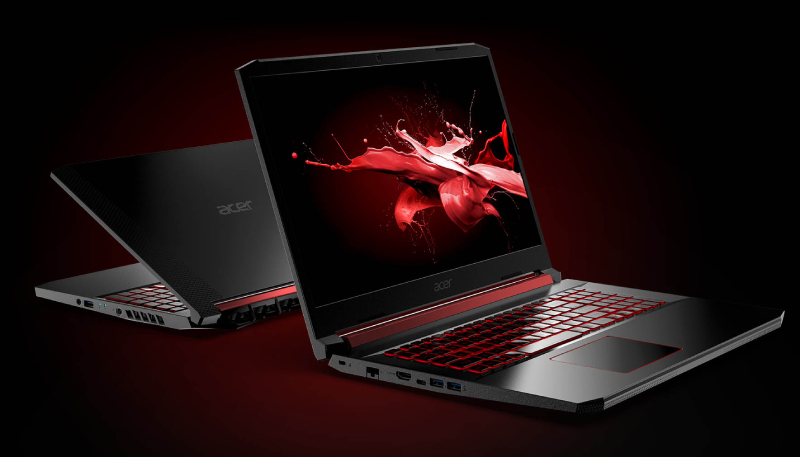 Acer Nitro 5 (AN515-52-732M) Gaming Laptop - 8th Generation i7 Processor with GTX 1050 Graphics
The Acer Nitro 5 is a great lower-end gaming laptop for casual gamers who do not need top tier speeds and performance. It looks just like most other gaming laptops do, with black and red hues dominating the colour palette.
Fortunately (or unfortunately for some), it does not have extra lights on the keyboard or underbelly. The lack of frills reduces power usage and saves it for internal performance. As with any gaming computers, the key factors are the GPU and CPU.
The Acer Nitro 5 comes with a GTX1050 4GB GDDR5 VRAM from NVIDIA, a top laptop graphics card at this price range. You are looking at great performance on Fortnite, PUBG, Apex and even Dota 2 with this machine. The 8th Gen i5-8300H CPU completes the picture by delivering on processor speeds up to 4.0 GHz.
It also has the largest screen size amongst the other laptops on this list at 15.6 inches, a much-needed feature for any gaming laptops.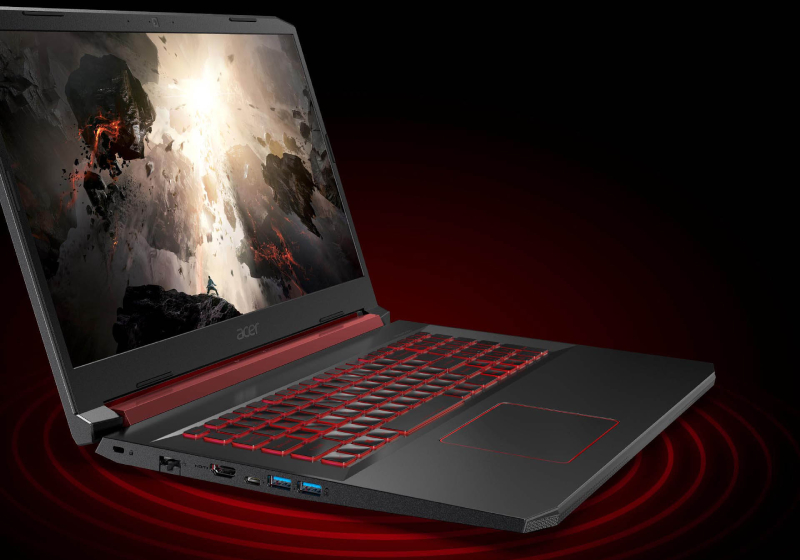 It comes with new Intel technology for its memory: A 16GB Intel Optane Memory plus an additional 8GB RAM. The Optane Memory works to transfer data faster, thus accelerating your system and programme responsiveness.
For some strange reason, Acer decided to install a 1TB HDD instead of a much smaller capacity SSD. Even though you may store more with an HDD, the write/transfer speed of an SSD is a necessity for any gaming product. You could circumvent this by having your own external SSD or see if you can have it upgraded via the store.
The laptop is also seriously heavy at 2.7KG, but that is to be expected from most gaming laptops as they pack serious hardware.
Note: There are sales that have pushed most of these gaming laptop prices downwards — I suggest checking out other variations of the Nitro 5 if you can afford it, for e.g the Intel i7 GTX1660TI version.
Price: SGD 1,498
This article was first published in Shopback.