Come Feb 1, Samsung will be unveiling its 2023 flagship line of products at the Samsung Unpacked 2023 event, and while there is plenty to look forward to with a new Samsung Galaxy Watch, the star of the show will undoubtedly be the brand's flagship phone — the Samsung Galaxy S23. 
Naturally, the Korean tech giant has been tight-lipped about the upcoming devices but leaks and insider tips have better prepared us for what we can expect leading up to the big reveal.
For starters, the new Galaxy lineup will feature the standard Galaxy S23 variant and the S23+, with an expected top of the line Ultra model as well. 
Here's everything we know about the Samsung Galaxy S23. 
Design 
Just like last year, we're expecting that the S23 series will have very few changes in design.
The Samsung Galaxy S23 and S23+ are reportedly taking after the look and feel of 2022's Samsung Galaxy S22 Ultra, which will see all three cameras aligned neatly and vertically in a line.
The S23 will also come in the usual colours so in addition to black, green and light pink, Samsung is reportedly planning on a beige model.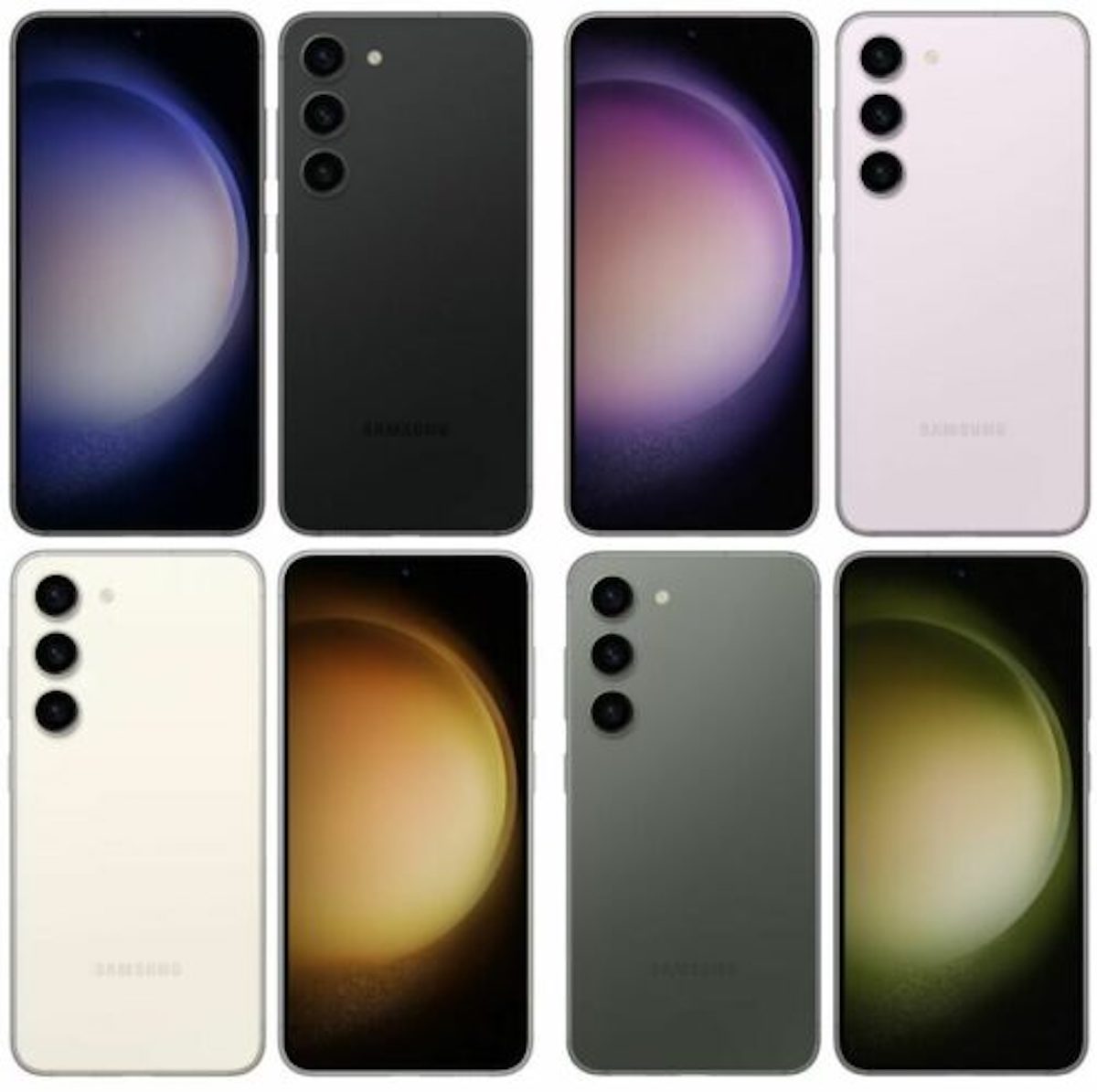 As for the Samsung Galaxy S23 Ultra, early renders show that the S23 Ultra will look nearly unchanged. The S23 Ultra will also come in four colours: green, purple, black and cream.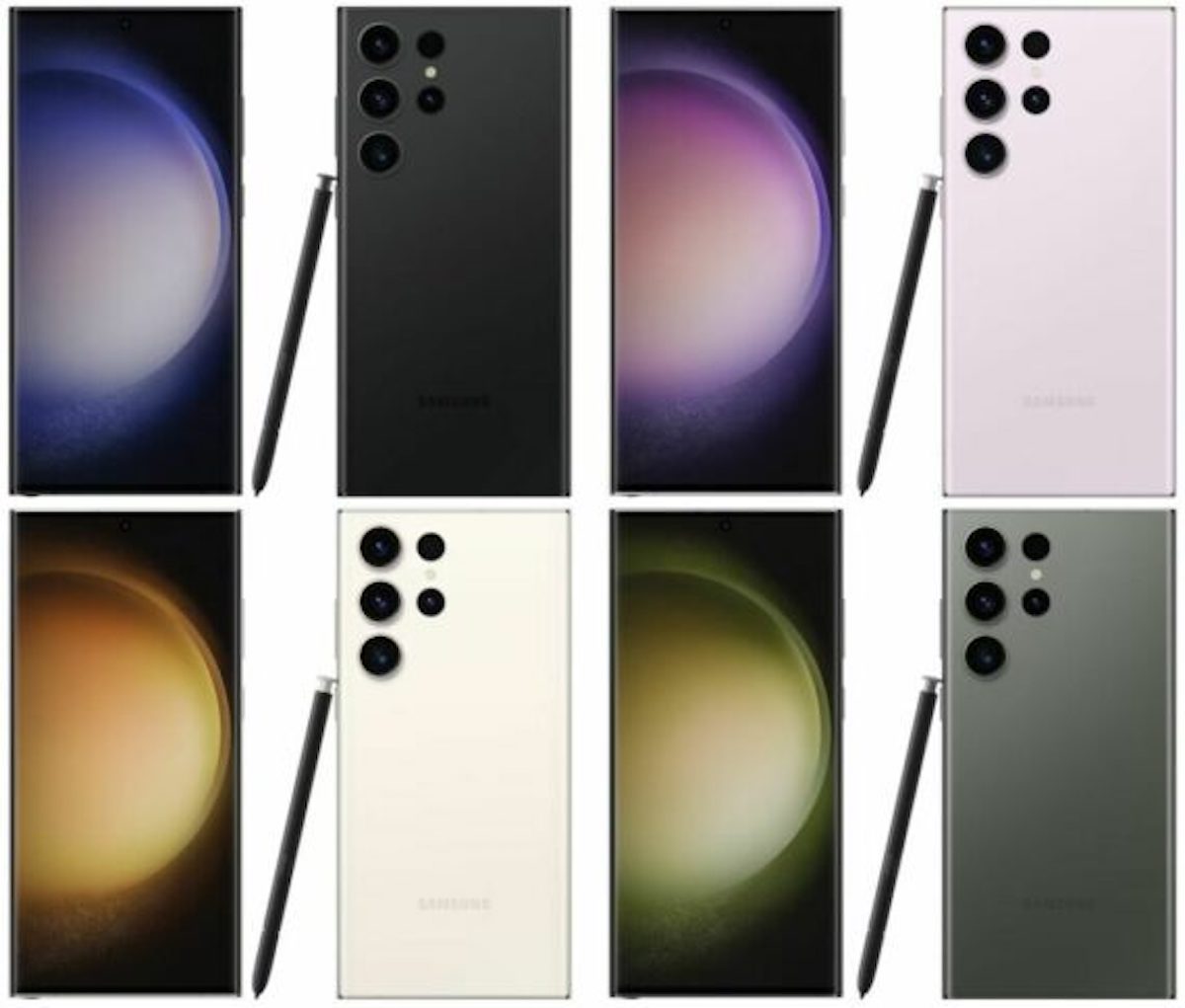 Camera
According to the leaks, the Samsung S23 Ultra will be getting a huge camera upgrade.
The S23 Ultra will reportedly have a new 200MP sensor (this is way bigger than the iPhone 14 Pro). With this new upgrade, users can expect to see improvised night time performance when taking photos and capturing videos during nighttime.
Another major difference could be the addition of the new 'Stable Mode' for video recording on the Ultra. It is suggested to be comparable to Apple's 'Action Camera Mode' on the iPhone 14 but while it is said that the Ultra model will have the 'Stable Mode' feature, the same can't be confirmed for the S23 and S23+.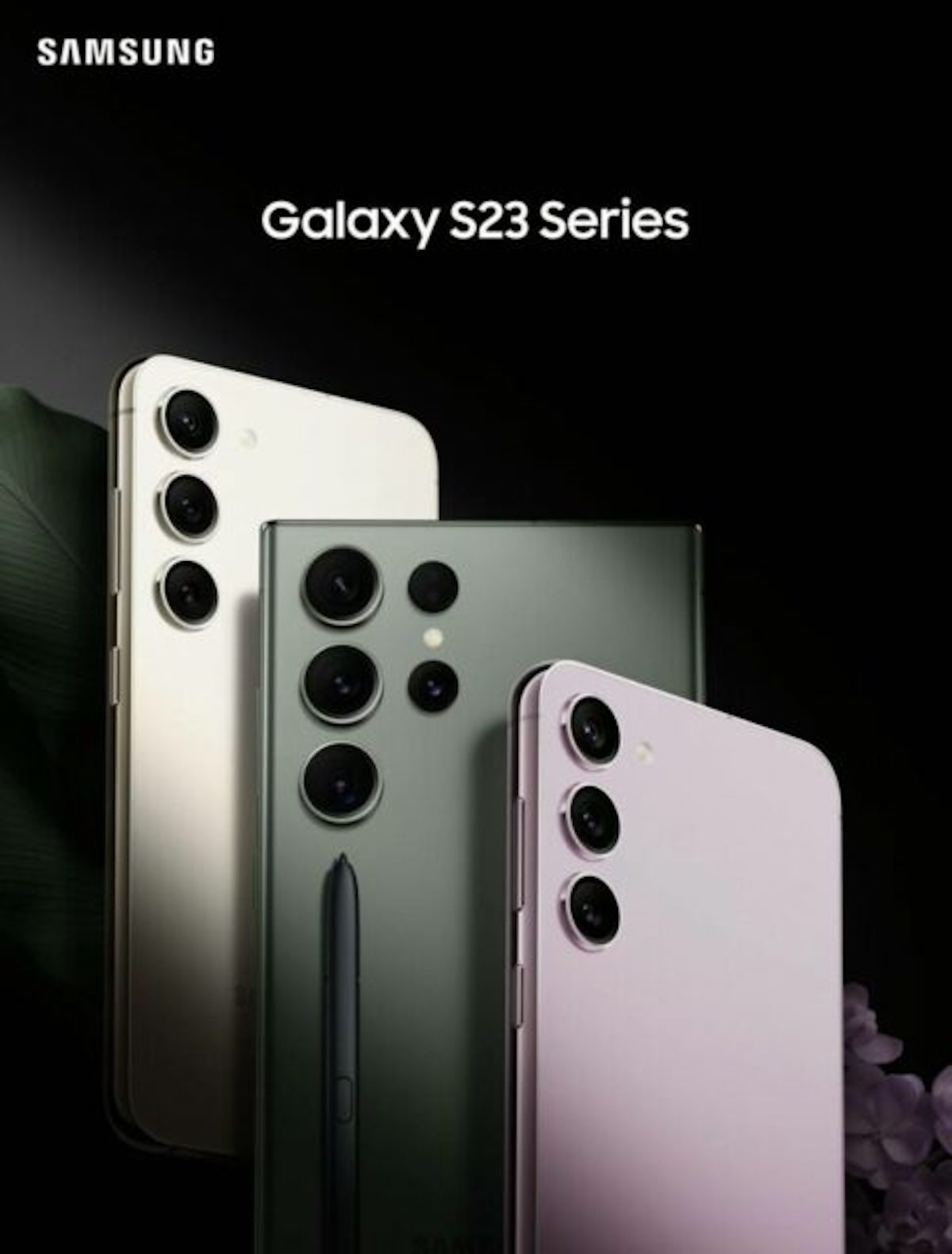 Unfortunately, the Galaxy S23 will not be getting the same treatment.
These models will keep the 50MP main camera, 12MP ultra-wide camera and the 10MP telephoto lens from last year's model with the exception of the selfie camera getting a bump to 12MP from last year's 10MP.
The camera has become just or even more important than hardware specs these days so we're curious to see how the S23 models will perform and how noticeable the quality is (if at all). 
Hardware 
Speaking of hardware, Samsung has been using the Exynos 2200 chipsets in the S22 model for some overseas markets, while other markets, such as the US and Singapore, have models powered by Qualcomm Snapdragon 8 Gen 1.
Well, it's rumoured that in 2023, all devices across the Galaxy S23 lineup in all markets will also be using a Snapdragon chipset, which in this case, is the latest Snapdragon 8 Gen 2. 
A Samsung France leak also revealed that the new phones will have 8GM or 12GB or RAM depending on the model, larger batteries, Wi-Fi 6E, Android 13 with One UI 5.1 and water resistance. 
The smallest Galaxy S23 will have a base configuration of 25W fast-charging and 128GB of storage, whereas the S23+ and Ultra models will start with 256GB of storage and charge at 45W. 
Below are the supposed leaked specs sheet from Samsung France. Aside from the potential language barrier, you can more or less make sense of the icons.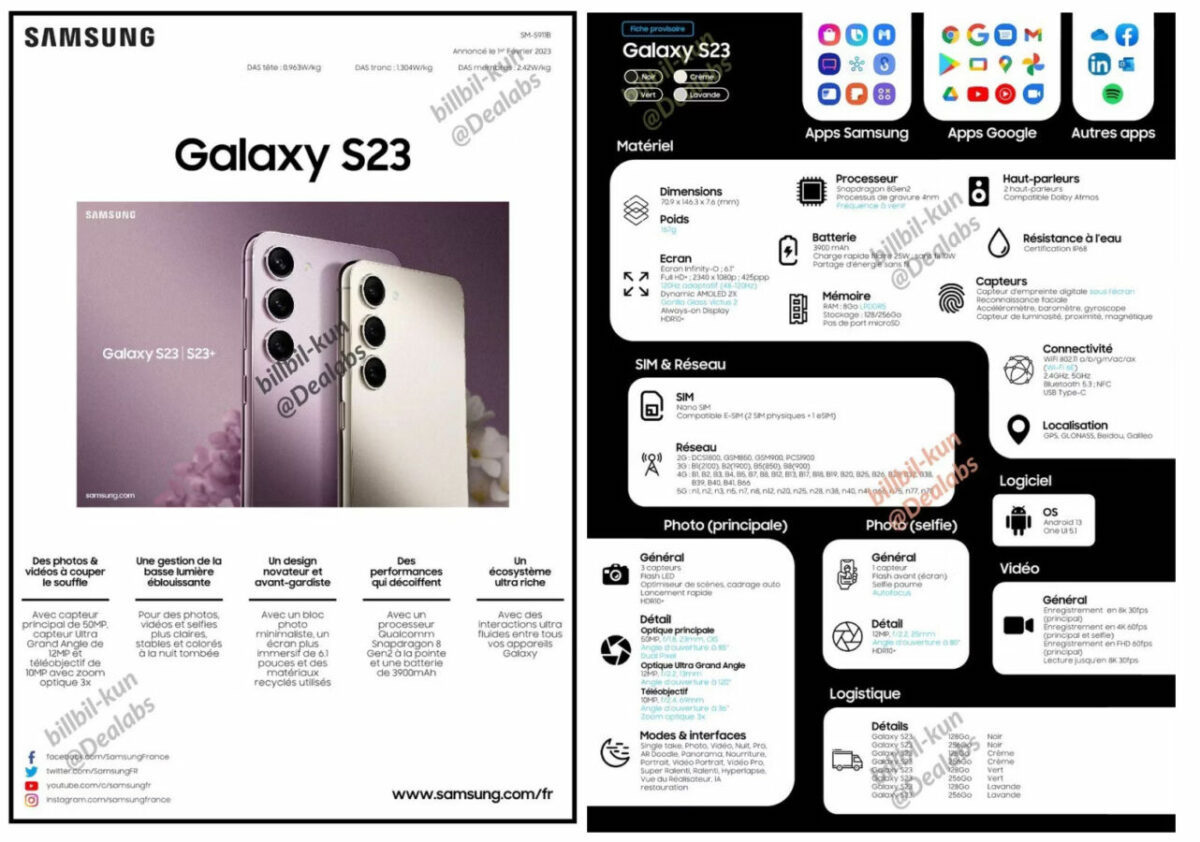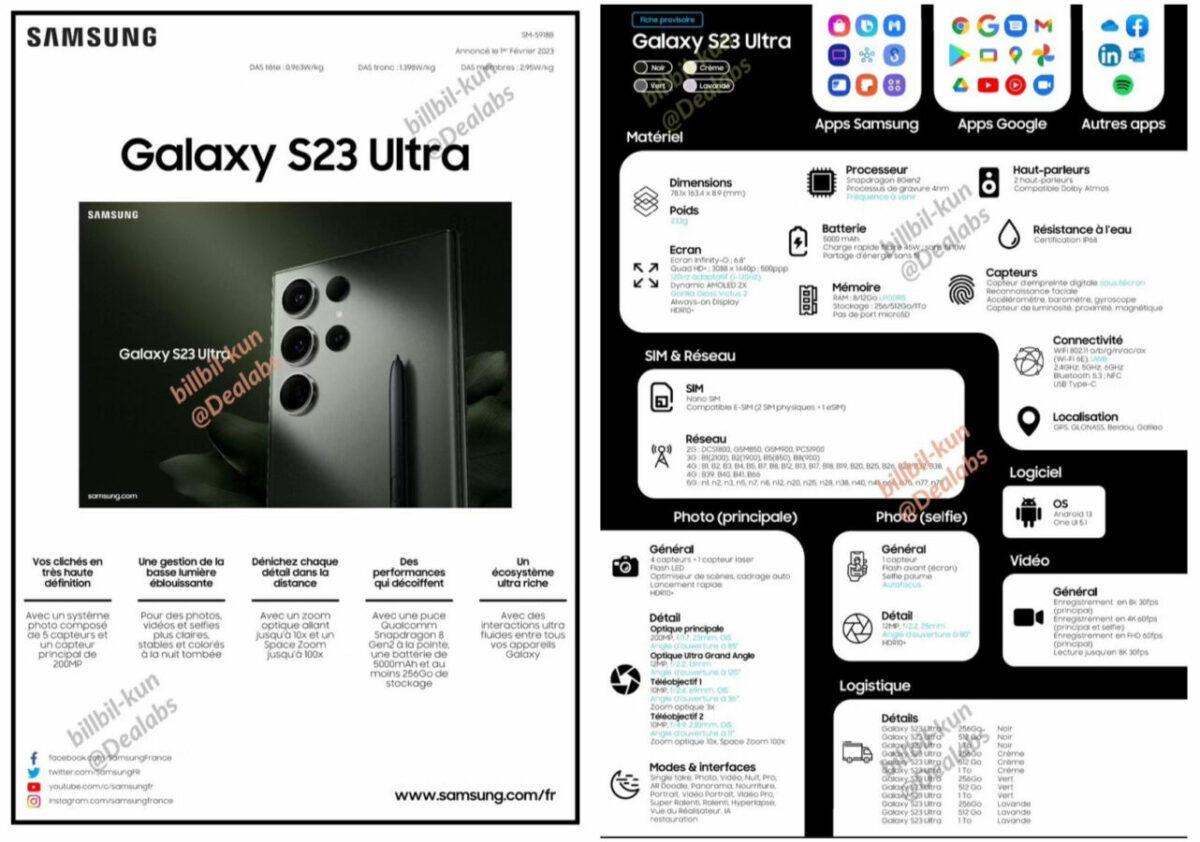 In addition, the phones are also rumoured to be easier to set up with the addition of Google's Fast Pair.
According to 9to5Google, Google's Fast Pair will automatically pair your existing Android phone and a new Android device near you that has not been set up, and prompt users to download an app to start the data transfer.
This feature will be new to Android phones and will start with the Galaxy S23. 
[embed]https://twitter.com/9to5Google/status/1617961156588568576[/embed]
Pricing 
A Verizon leak revealed that Samsung has kept its prices familiar as well.
The Galaxy S23 starts at US$800 for its smallest model, with the S23+ priced at US$1000 and the S23 Ultra at US$1,200.
These numbers approximately convert to S$1,052, S$1315 and S$1578 for the S23, S23+ and Ultra respectively. The S22 Ultra was priced from S$1,718 so we'd take these numbers with a pinch of salt.
Pricing for Korea and European countries have also been leaked.
[embed]https://twitter.com/GaryeonHan/status/1618054003333660674[/embed]
[embed]https://twitter.com/rquandt/status/1617995844795666432[/embed]
Nonetheless, it goes without saying that if you're thinking of getting your hands on one of these new phones, you'll still have to save a significant amount — at least $2000 for good measure. 
Release and availability 
While it's still early to officially confirm the pre-order and retail availability dates for the upcoming S23 lineup, interested buyers can already register their interest on Samsung's website.
Those who pre-register will get an exclusive $88 e-voucher valid from Feb 2, 2am to Feb 16, 11.59pm. Given this voucher and pre-order window, it is likely that the phones will be available islandwide from Feb 17.
ALSO READ: Samsung Galaxy S23 leaked ahead of February launch
This article was first published in Geek Culture.