Ah, Hari Raya Aidilfitri (or Eid for traditionalists). After 30 days of fasting from dusk till dawn during Ramadan, it's time to celebrate with family gatherings, colourful garb, heartwarming commercials, and of course, glorious food. 
Forget the array of hipster blarney that passes off as edible things at pasar malams; the real hearty delicacies are at your grandma's, parents', aunt's, uncle's and cousins' homes. Lontong, ketupat, sayur lodeh, sambal goreng, beef rendang, fried chicken (and we haven't even gotten into the sweet Raya kueh) — the variety of nosh that you'll be eating during the festive season is as boundless as your stomach can withstand. 
But sumptuous feasts can't just be summoned into existence like Janet from The Good Place. Feasts require colossal amounts of effort, will, and patience to prepare in the kitchen — even more so if family and friends are involved in the endeavour. It's hectic, it's fun, and dare we say, stressful enough to test the bonds of your relationships.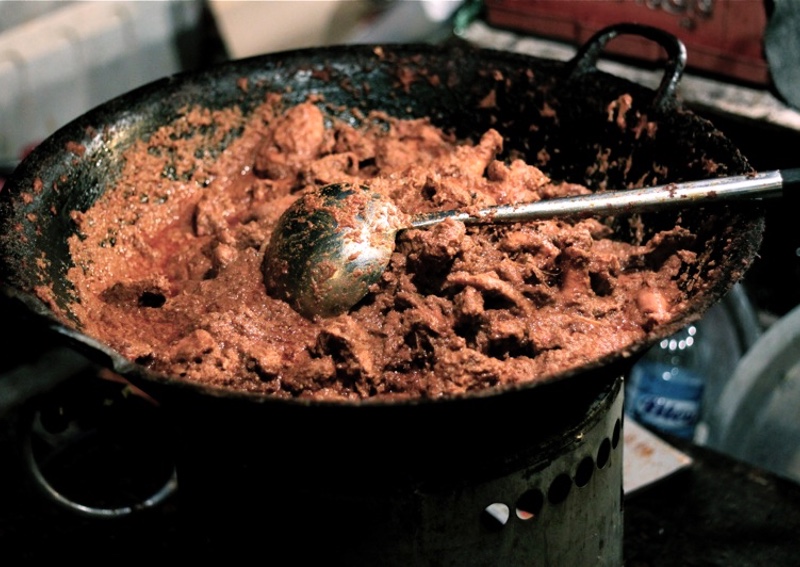 Something that comes close to achieving all that (without the worry of your kitchen burning down) is none other than the Overcooked series of video games. As one of the best couch co-op games in recent memory, Overcooked and its 2018 sequel Overcooked 2 remains a must-play title at every big gathering. 
In case you ain't square to what it's about, Overcooked is a cooking simulator game that can have up to four players team up to prep, cook, and send out orders in fantastical restaurants. It sounds easy on paper, but much more challenging in practice, because players really have to communicate and work with each other to ensure orders go out quickly and accurately. Though feathers are bound to be ruffled, the game is just a shipload of fun to play with friends and family — especially during big gatherings where actual food is flowing. 
"But sir," I hear you remark. "We don't even have Overcooked, much less a console to play it on." 
Not an issue at all, young camper, for AsiaOne and PlayStation Asia have teamed up for a radiant Raya rapture. In a special festive season celebration, we're giving away a PS4 Starter Pack Bundle (worth S$479) that comes with games that you can enjoy with family and friends. 

What's in the package? 
PS4™ Slim system (Jet Black, 1TB)
FIFA 19
Overcooked! 2

Yes, this bundle is totally for free. All we need is the knowledge that you'll be enjoying playing video games with the people you hold close to your heart. Here's how you can score the PS4 Starter Pack Bundle. 
---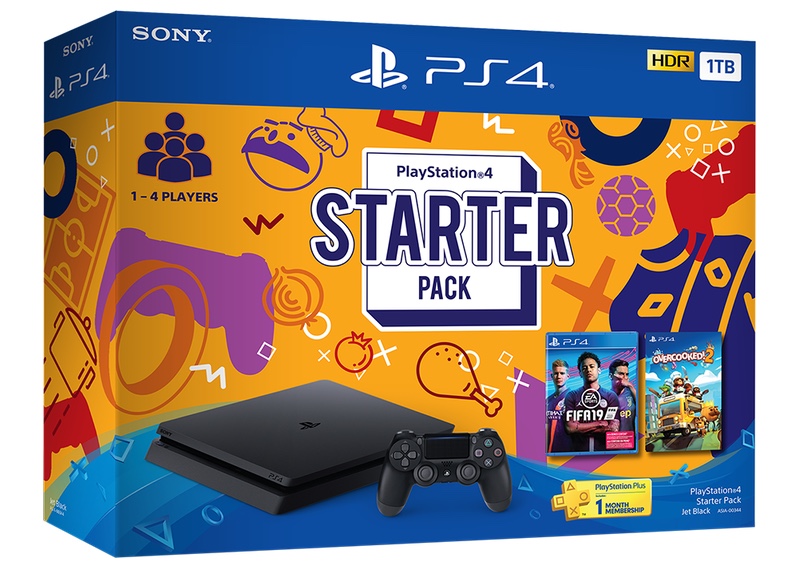 WIN A PS4 STARTER PACK BUNDLE
To take part, participants have to post a creative or funny picture of them prepping food with their family and friends on Instagram.
Set your account to public so we can see it! 
Tag @Asiaonecom and @PlaystationAsia in your Instagram pic. Be sure to hashtag #PlayEverythingPS4, #PlayStationAsia, and #Asiaonedigital too.
Caption the post with why you think you should win the PS4 Starter Pack Bundle.
Contest ends on June 16, 10pm, so post your images up by then. 
AsiaOne decides the winner and, we'll make the announcement on Facebook, Twitter, and Instagram on June 17, 12:30pm
---
techgames@asiaone.com