Jabra releases Elite 8 Active and Elite 10 true wireless earbuds with Dolby support and latest ANC tech
Jabra has two new high-end offerings in their Elite true wireless (TWS) earbuds range: the Elite 8 Active and the Elite 10.
The Elite 8 Active is the successor to the Elite 7, while the Elite 10 is an entirely new offering based on the highly successful Elite 85t. In true Jabra style, both are designed to have all the essential features one would expect from a pair of TWS earbuds.
From first impressions, the Elite 8 Active is shaping up to be the ultimate workout earbuds, while the Elite 10 is effectively the OS-agnostic AirPods Pro. 
Elite 8 Active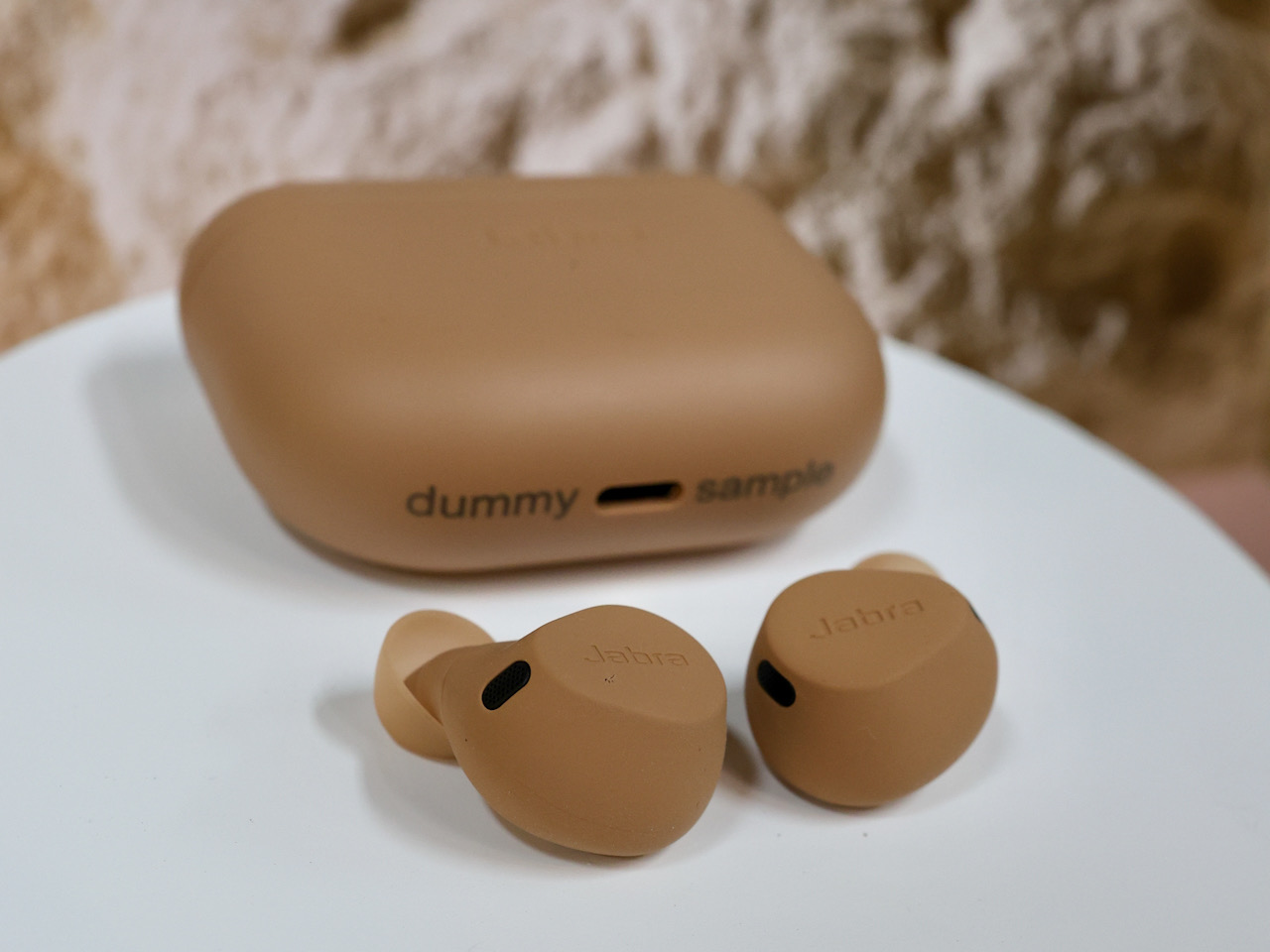 Jabra's durable (an understatement) offering is fully dustproof and waterproof with an IP68 rating for the earbuds, while the charging case is dustproof and splashproof with an IP54 rating. 
They go one step further for ruggedness, and the Elite 8 Active also passes US Military Standard tests (STD-MIL-810H) for ruggedised electronics, including humidity, high temperature, rain, and altitude. Furthermore, the earbuds have been put through Highly Accelerated Corrosion Testing (HACT) to ensure they can withstand extreme environmental conditions.
This means the earbuds passed an 11-cycle test that includes two hours in 40°C temperatures with 93 per cent humidity, a 15-minute splash test in salt water, and a 15-minute 40°C heat drying test. You can basically submerge these earbuds in 1.5m of water, and they will still stay watertight. I heard Spin classes are challenging, but I didn't think we needed our earbuds to be this hardy. Good to have, though!
They have also been designed to hold on to your ears when you're having a rough time, thanks to something Jabra calls ShakeGrip technology: a specially contoured external housing is treated with a liquid silicone rubber compound. Jabra claims you can run with these without fear-they won't budge.
Audio-wise, the Elite 8 Active has a 6mm driver-par for the course for mainstream earbuds-and six microphones for calls and its Adaptive Hybrid Active Noise Cancellation (ANC) circuit. By quantifying its effectiveness, Jabra says it is 1.6 times better than its regular ANC. 
One interesting feature is its Wind Neutralising HearThrough tech-it enables HearThrough like most modern examples, but here, you can specifically block out wind noise alone and still hear everything else in the background, which is perfect if spatial awareness is critical-e.g. when crossing the road or listening out for psychotic cyclists behind you (no offence to the considerate cyclists out there).
While I'm not sure if spatial sound tech is something people who work out are looking for in their earbuds, the Elite 8 Active does offer that in the form of Dolby Audio, and it works well enough to give you that sense of placement.
Battery life is rated for 8 hours with ANC on (14 hours off) and up to 32 hours with a case (56 hours with the ANC off), which means you can take your time with a marathon and you're likely to finish first before the battery is done, even with ANC on.
Elite 10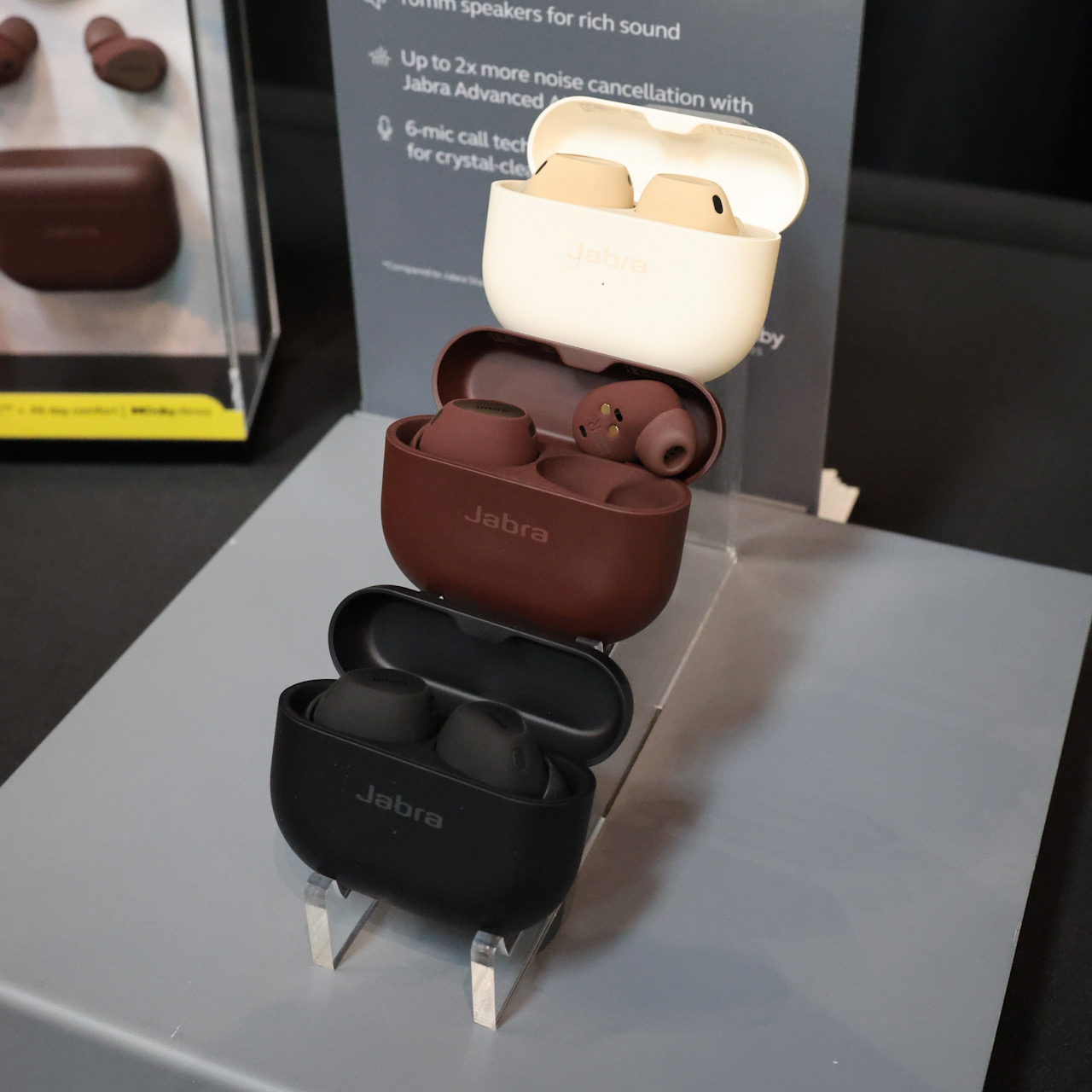 While the Elite 8 Active is designed for the outdoors, the Elite 10 leans towards everyday comfort. It only has an IP57 rating (IP54 for the case), but that's still pretty decent. 
It features ComfortFit tech, which is Jabra-speak for its specially designed EarGels. The shape of the patent-pending gels was determined through 62,000 ear scans, and Jabra says the resulting ear gels cover nine out of ten ear shapes, which is quite a feat.
And while the Elite 8 Active offers Adaptive Hybrid Noise Cancellation, the Elite 10 has what Jabra designated as its most high-tech system, the Advanced ANC, which is twice as effective as its baseline ANC offering. 
Like the Elite 8 Active, the Elite 10 also uses six microphones for calls and noise-cancelling, but the drivers differ significantly. The Elite 10 draws inspiration from the Elite 85t and uses a semi-open design and large drivers. It compromises passive noise isolation slightly, but this is negated somewhat by the new Advanced ANC. 
Another upside: the design eliminates pressure build-up in the ears and contributes to comfort. And thanks partly to the larger 10mm drivers, the Elite 10 delivers a broader sound spectrum, especially in the low frequencies. The Elite 10 also features some Dolby magic and has been optimised for Dolby Atmos with Dolby Head Tracking for an immersive sound experience.
There is one slight downside as the Elite 10 has a slightly lower six-hour battery life (27 hours with the case) with ANC on, but that's still decent. 
Other perks
These earbuds have essentials for everyday comforts: ̆Bluetooth Multipoint (two devices at once), Google Assistant, Fast Pair, Swift Pair and Spotify Tap (directly control Spotify). On top of that, the Elite 8 Active is compatible with smartwatches supporting Bluetooth profiles HFP, A2DP and AVRCP.
Jabra has been 'stuck' with just SBC and AAC codecs for the longest time, though it hasn't affected their general performance, and it doesn't look like they intend to go down the high-resolution codec route, which brings its fair share of challenges.
In fact, they're doubling down on stability with an upcoming software update that will enable these earbuds to support Bluetooth Low Energy (LE) and the corresponding LC3 and LC3 plus codecs, which are even more efficient without sacrificing audio quality.
Availability
The Elite 8 Active (Caramel, Navy, Black, and Dark Grey) is priced at $308, while the Elite 10 (Cream, Cocoa, Titanium Black, Gloss Black, and Matte Black) is priced at $378. Both will be available from Sept 22, 2023, at authorised retailers, including Jabra's official store in Lazada and Shopee.
From Sept 22 to Oct 15, 2023, customers can receive a complimentary $50 worth of Puma e-voucher by purchasing the Elite 8 Active. Trade-ins of any Jabra TWS during this period will provide an $100 discount on the Elite 8 Active.
From Oct 16 to Nov 5, 2023, trade-ins of any Jabra TWS will give an $50 discount on the Elite 8 Active.
Similarly, for the Elite 10, customers will receive four complimentary Golden Village Movie Tickets worth $62 with the purchase from Sept 22 to Oct 15, 2023. Trade-ins of any Jabra TWS during this period will provide an $100 discount on the Elite 10.
From Oct 16 to Nov 5, 2023, trade-ins of any Jabra TWS will give an $50 discount on the Elite 10.
ALSO READ: JBL Tour One M2 and Tour Pro 2 earphones are feature-packed
This article was first published in Potions.sg.