If you've ever been interested in programming, but can't bear the thought of learning the old-fashioned way, the DJI RoboMaster S1 might be just the toy for you.
The remote-controlled rover is entertainment and education rolled into one ridiculous 46-part package. Not only does it have a camera and a blaster cannon that spits out soft, wet, gel beads (which have to be soaked in water before use), but you can program the S1 to do a bunch of other cool things.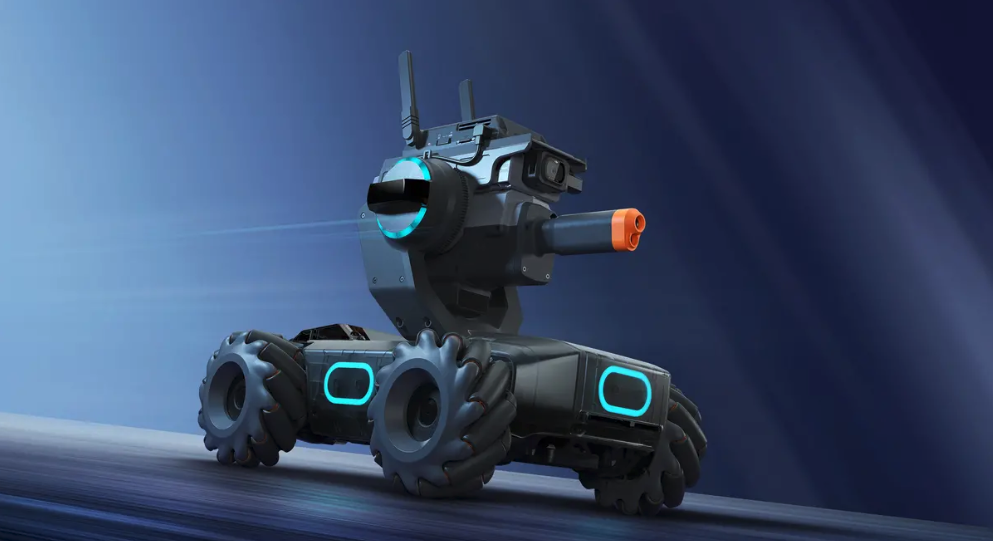 Priced at US$499, the robot comes with a smartphone app so that you can program it to fight other S1s, race, recognise its owner's gestures, and even follow visual markers (numbers and letters) around a course
Basically, this thing is almost like a pet, but the companion RoboMaster app takes things one step further by helping you learn Python and Scratch 3.0. For instance, if you want to make your S1 do specific custom tasks during a robo-battle, you can make it happen with a bit of code. Bloomberg &feature=youtu.be">interviewed Shuo Yang, the head of the S1 project, who explained that "the hope is that robotics will become a major sport, like football, basketball. That's our vision for this product."
There's definitely a competitive sports angle (and a vaguely military tone) to the S1's marketing — the DJI website says it's "designed to win." Avid robo-battlers might recognise the name "RoboMaster" from the actual RoboMasters event, an annual competition hosted by DJI. Much like in the RoboMasters competition, battles are won and lost by shooting your opponent in specific LED-designated areas on its body.
The S1 is packed with DJI's customary gimbals, which help to stabilise the camera and create a smoother running experience (makes sense, especially if you're trying to "shoot" someone with a cannon). It's also designed with modular additions in mind, which opens the door to DJI's many add-on components (you can even use third-party parts).
If you don't celebrate Christmas, this might just be the perfect year to start. Starting today, the S1 is available in the US, China, and Japan. In July, DJI will launch a PlayMore kit with more S1 goodies, including a dedicated controller.
alexisong@asiaone.com