Thursday (Dec 26) was the big day.
The day that everyone had been waiting with bated breath for — to catch a glimpse of a celestial spectacle.
That afternoon, countless skywatchers in Singapore could be seen out and about, in hopes to capture a perfect shot of the last full solar eclipse. Especially when the next one would only be seen in 2063.
For those who weren't able to, don't worry, we've got you covered.
Right before we bid goodbye to the 2010s, the most hilarious memes of this exhilarating moment took the internet by the storm, commemorating the moon trolling the sun in a memorable occurrence.
Take a gander at some of the most creative posts of the day.
---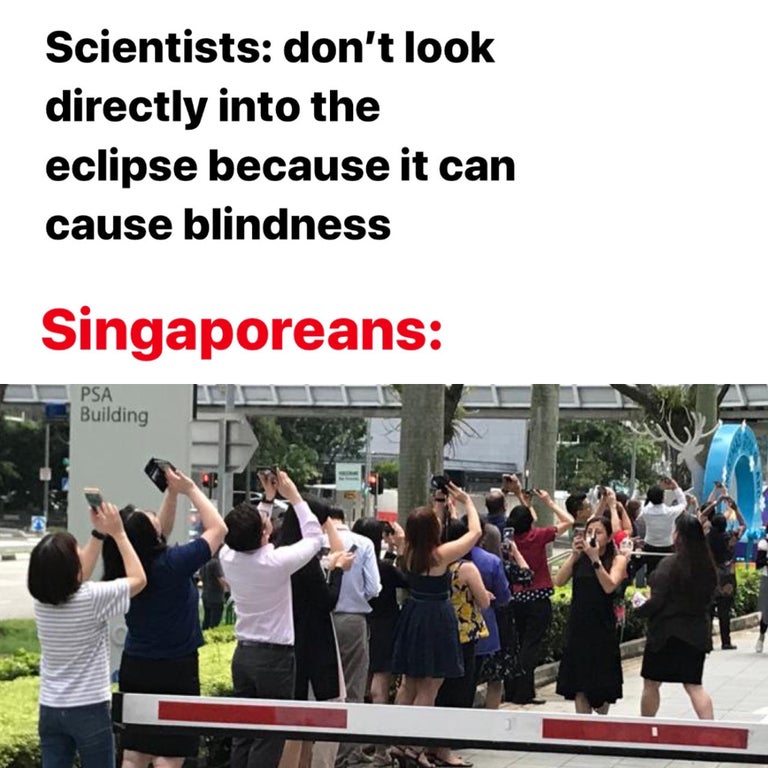 We couldn't help but join in the fun and create one of our very own.
mabelkhoo@asiaone.com