As we approach the public release of iOS 13 and Android 10 - Microsoft has today announced that it's bringing a dark mode to its Outlook mobile apps.
Toggled via a setting in the email client's preferences (you may not see it yet even if your app is updated - so be patient), Microsoft says it's also rolling out dark mode to Office.com.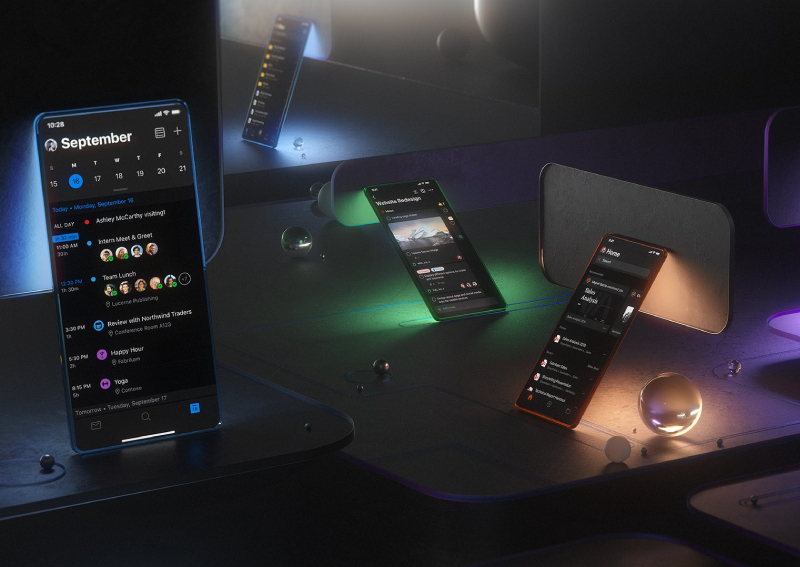 Other Microsoft mobile apps for iOS such as Word, Excel, OneNote, PowerPoint, SharePoint, OneDrive, Planner and To-Do will get the same dark treatment in due time after iOS 13 launches.
Friedman went on to say how dark mode can help save battery life.
While some Dark Mode experiences can be neon or overly bright, people felt that Outlook mobile kept the kind of relaxed feeling you might want in a dimly lit living room or bedroom. They described the experience as comfortable, crisp, clear, and aesthetically pleasing, a nod to how Dark Mode can reduce eye strain.
- Jon Friedman, Microsoft's head of Office design
He also shared that in addition to turning on the dark mode through a setting, Outlook on iOS can also automatically switch to dark mode depending on the preference you set, which I take it to mean that it will take the cue from the system-wide dark mode option you've configured in iOS 13's Settings app.
On Android, Outlook will turn on dark mode automatically when you activate Battery Saver.
This article was first published in Hardware Zone.