MyFirst Fone S3 is the latest iteration of myFirst's range of wearable smartwatches designed specifically for children.
Aside from the ability to make phone calls, the S3 has a built-in GPS, SOS button, and water resistance because, you know, children.
It's essentially an updated and upgraded version of the R1s, offering a range of features that will help parents keep track of their child's whereabouts and stay in touch with them at all times.
It also has a built-in speaker and microphone, so the child can listen to music or watch videos on the go, thanks to the 8GB storage onboard (approximately 1,500 songs).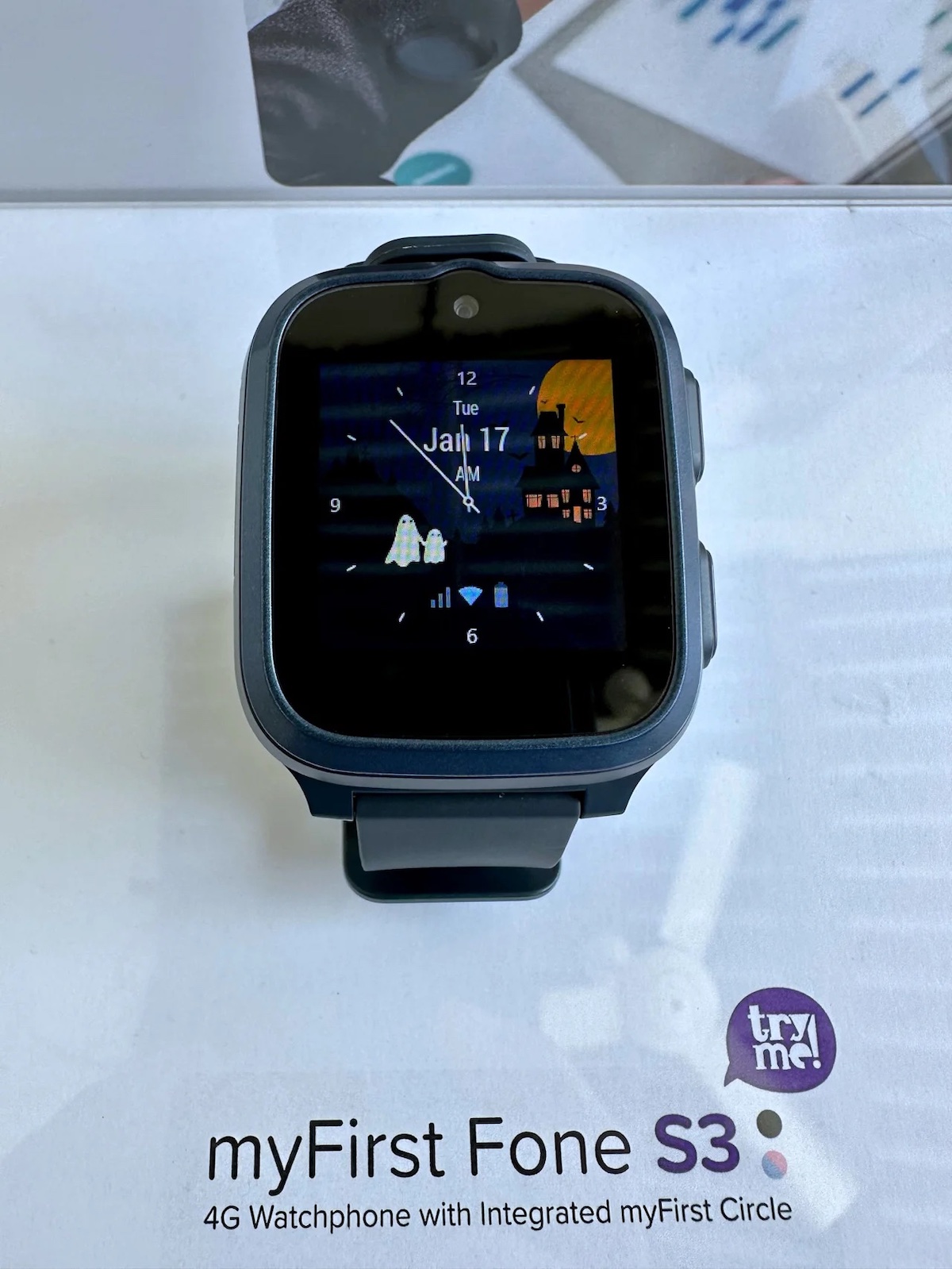 If you're wondering how different this watch is from the older R1s; the S3 is essentially an alternative form factor option, much like in an Apple Watch vs Samsung Galaxy Watch kind of way. However, it does feature newer hardware.
For instance, the S3 has a new quad-core SoC along with a larger 650 mAh battery (vs 580 mAh on the R1s). The new 2MP camera also has a wider field of view, which makes it easier for users to take 'wefies'.
While the capacitive touchscreen might seem smaller, it is technically wider than the R1s (1.4″ vs 1.3″ at the widest point) and is large enough to view pictures comfortably on the wrist.
More importantly, the new S3 supports myFirst Circle out of the box.
Circle is the key feature of myFirst Fone as it establishes a safe space where children can safely interact with peers, and is built around the encouragement of positive social behaviours.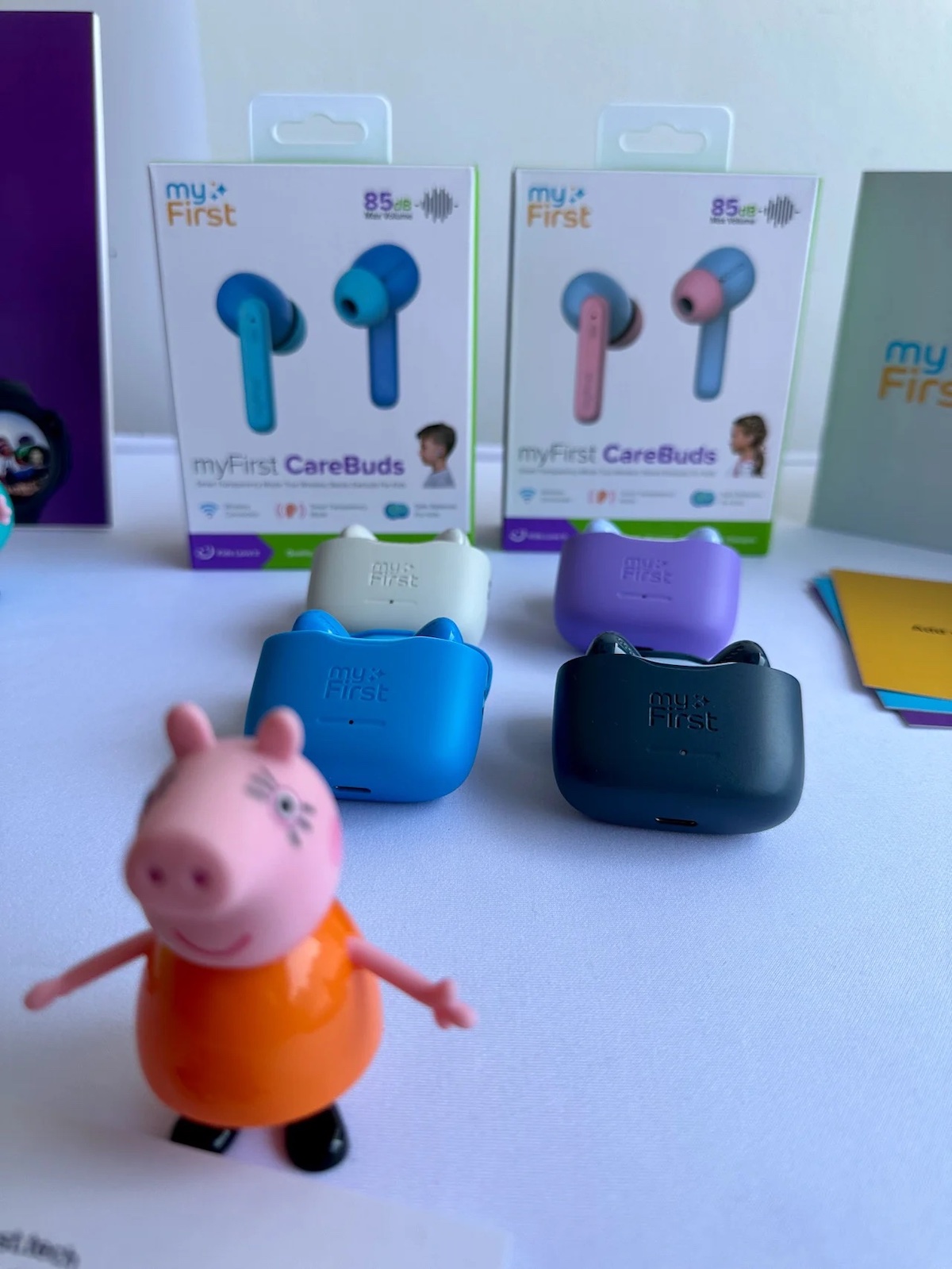 The S3 is also designed to pair seamlessly with myFirst Carebuds, a true wireless stereo earbuds designed with children's safety in mind.
These safety features include Safe Volume, which enforces a maximum volume of 85dB to protect hearing and AutoCare, which activates transparency mode automatically when movement — i.e. a child walking around-is detected.
Carebuds can take calls from the linked myFirst Fone or other connected Bluetooth devices and the IPX4 rating ensures that children can use these earbuds without fear of damage from sweat and rain.
Prices and availability for the myFirst Fone and Carebuds will be announced soon.
ALSO READ: MyFirst Circle is a protected social media space for children
This article was first published in Potions.sg.