With new iPhone 14 come new accessories
Need accessories for your spanking new iPhone 14? Here are five that you don't necessarily need, but they might be exactly what you want.
All in one charging stand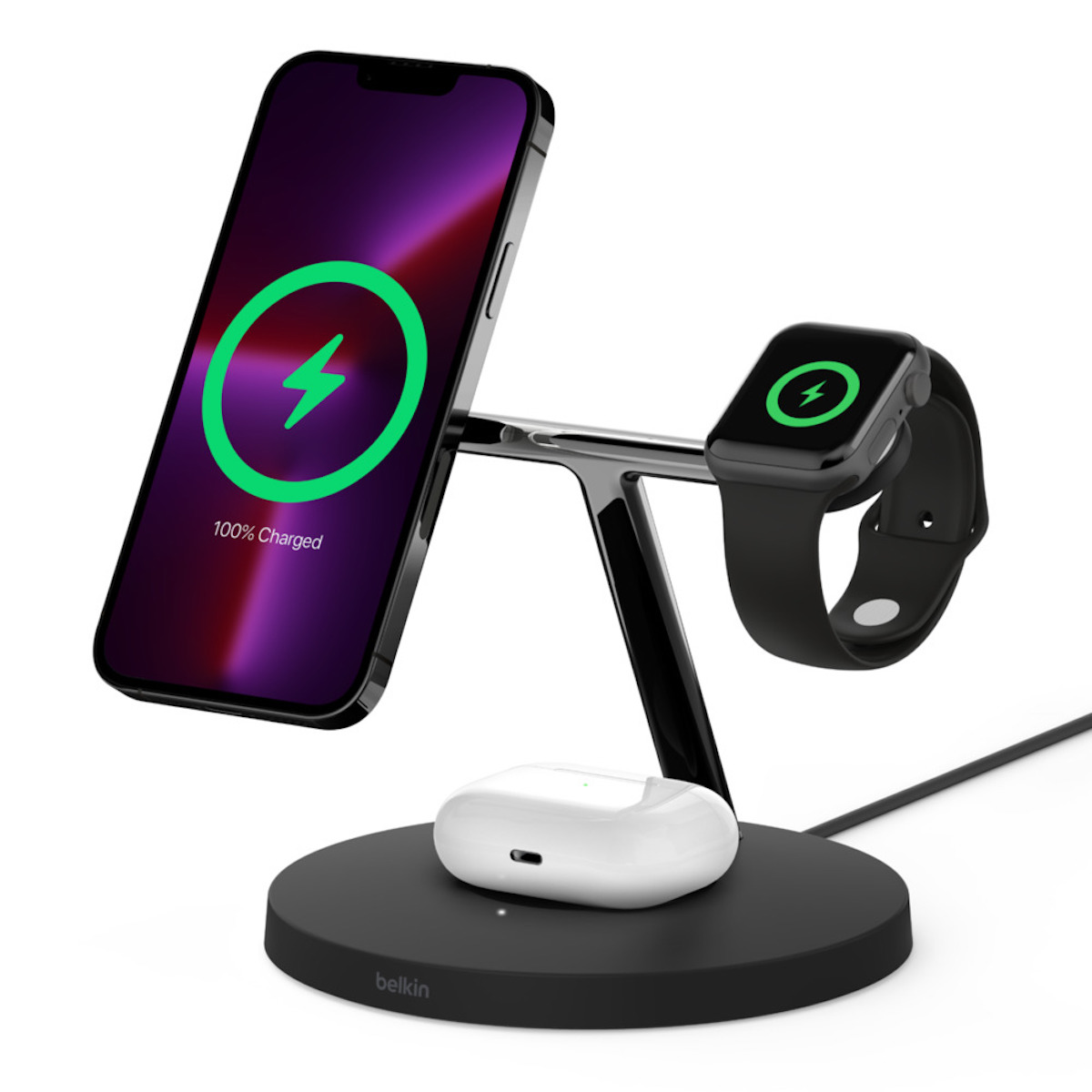 If you've gone full Apple with your personal effects; i.e. phone, watch and earbuds, then you might find this Belkin Boost Charge Pro 3-in-1 Wireless Charger with MagSafe 15W ($219).
Belkin designed this for iPhone 12 and up, and you can charge your Apple Watch (33 per cent faster for Series 7 and up) along with your AirPods or AirPods Pro (Gen 2) all at once.
Little touches like magnetic alignment and an LED light to confirm correct placement sound great, and the stand lets you use your phone in landscape orientation as well to for videos.
It also comes with Belkin's two-year warranty and Connected Equipment Warranty (up to US$2,500 (S$3,550)).
Available in black or white from Challenger stores and challenger.sg, iStudio stores, Belkin LazMall and Shopee Mall.
Luxurious leather case
There aren't many natural leather options that are cheap and cheerful, so Apple's own leather range doesn't feel expensive. Furthermore, they mostly look the same unless you pay top dollar for your Montblancs and your Cartiers, which, spoiler alert, are not available for the iPhone 14 series.
Hence the regular leather case with MagSafe support and leather wallet with Magsafe makes for a rather spiffy and useful combination for day-to-day use, offering protection from scratches and drops (ask me how I know) along with practical card storage so you can do away with your wallet and live your best cashless lifestyle.
Plus, you can't lose a wallet if your wallet is constantly in your hands (ask me how I know). The wallet also supports FindMy and has shielding to protect credit cards.
Camera accessories
If you sprung for the Pro version of the iPhone 14, then chances are, you would consider accessories to make the most of that impressive camera system.
In that case, you might want to look at Moment's range of lenses and accessories (starting from US$4.99), which includes two anamorphic lenses so you can channel your inner JJ Abrams and go apes*** with cinematic lens flare effects.
Moment's modular system gives you the flexibility to switch between lenses or just rock it with just a UV filter on the stock cameras. Granted, you'll be stuck with the proprietary case that supports all these accessories, but Moment's cases have that chic hipster look that goes with anything.
Clear case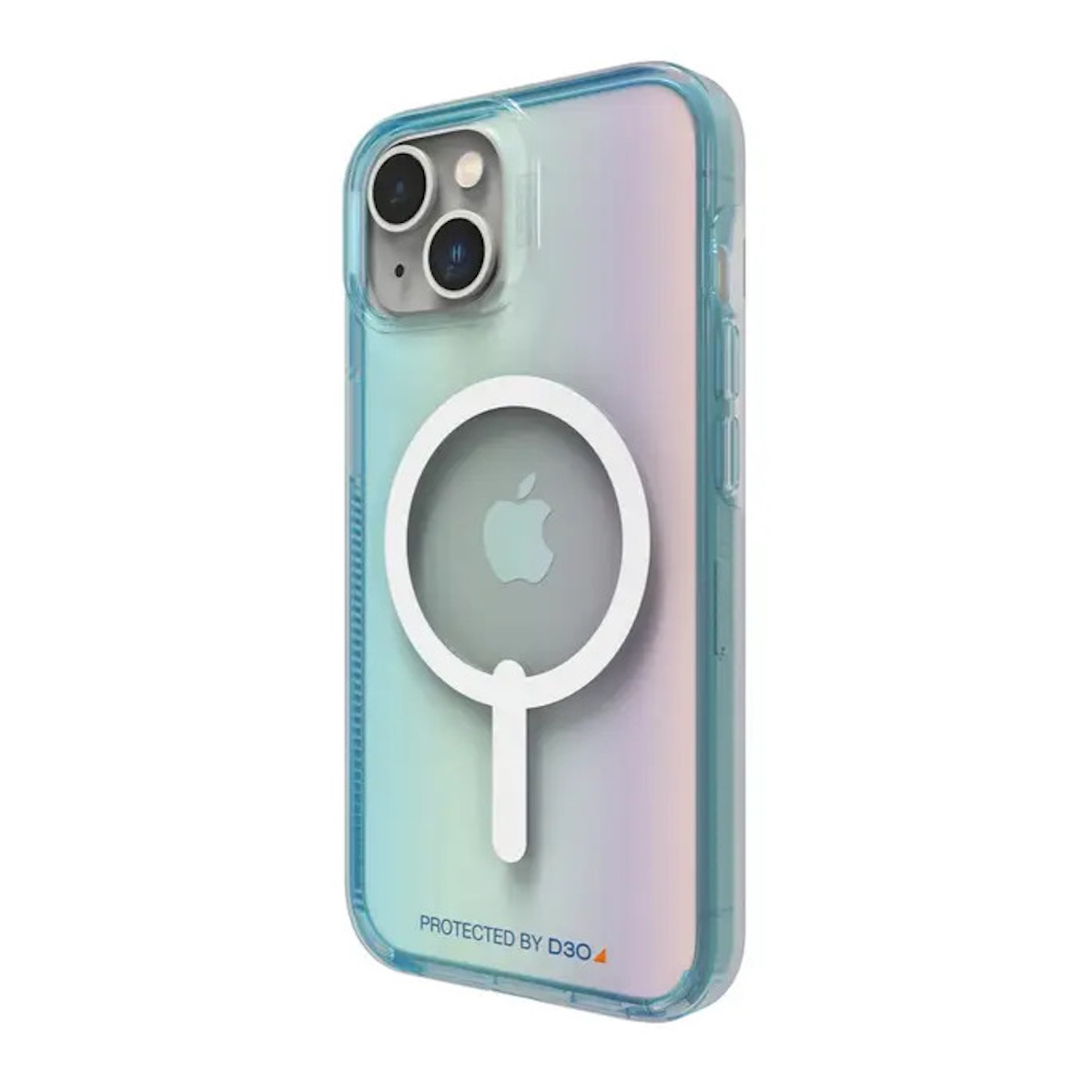 Q: What if you want a clear case but also think that clear cases feel lame?
A: Zagg Gear 4 Milan Snap for iPhone 14 and iPhone 14 Pro. (US$59.99) It's a clear case that offers four metres of drop protection, MagSafe compatibility, as well as ombre detailing for a bit of flair.
Q: Clear cases yellow over time, don't they?
A: Zagg says the D3O Crystalex won't yellow over time and is resistant to dye transfer. There's also an antimicrobial treatment for obvious reasons, and if you are conscious about the environment, they'll plant a tree for every Gear 4 swag you buy.
Mini power bank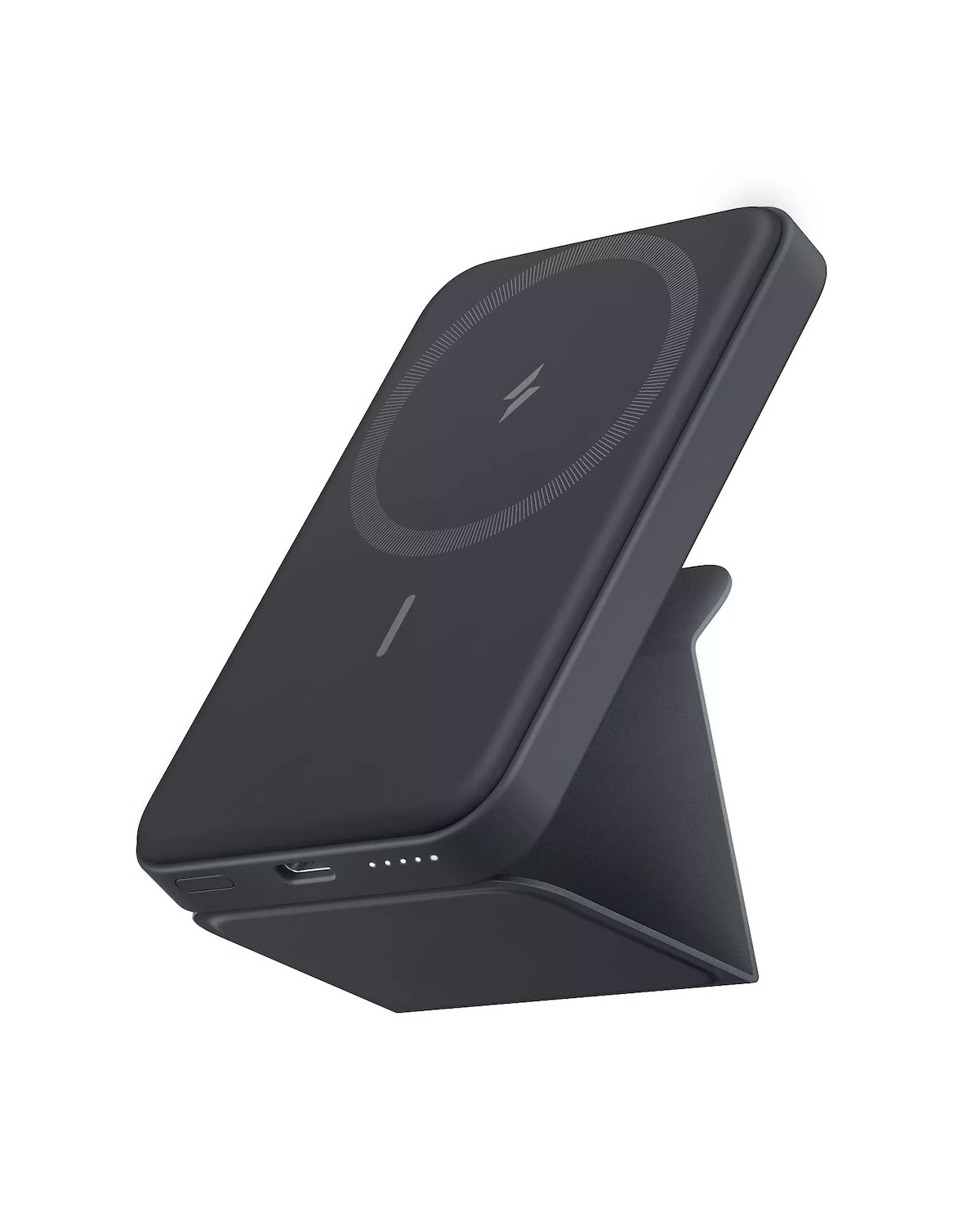 Anker Powerbank 622 ($79.95) isn't the slimmest MagSafe-style power bank that you can buy, but Anker is probably one of the more trusted "budget" names out there right now.
Translation: you won't sweat as much over the prospect of the battery going kaboom as you would over that $20 Taobao special you bought on a whim, as Anker's Powerbank 622 features temperature control and overload protection. The 5,000mAh battery also has a kickstand built in so you can stand your phone while on the go.
Toughened screen protector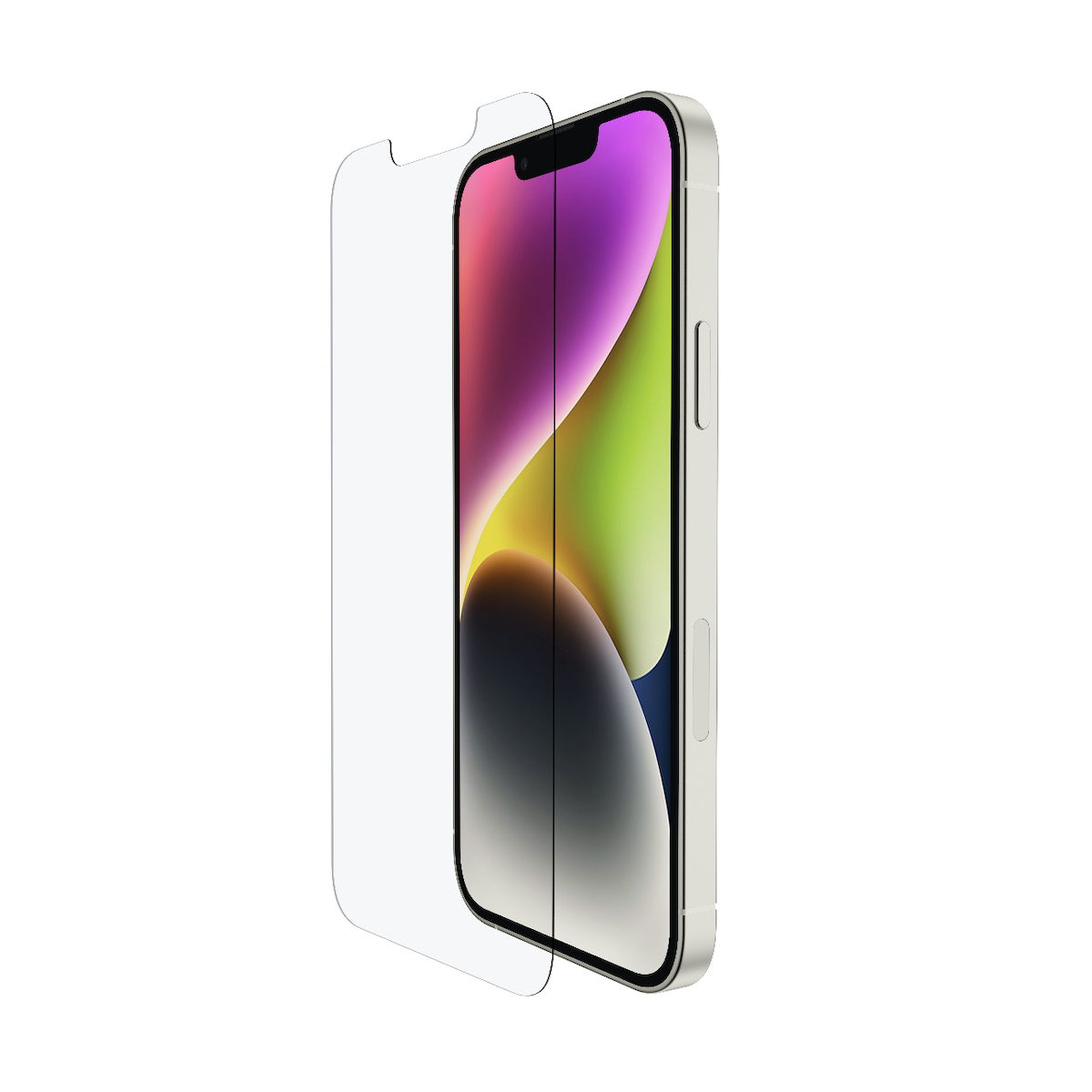 Screen protectors can be as cheap as a couple of dollars but if you want quality stuff along with its perks then you have to pay for it.
Belkin's Screenforce UltraGlass Treated Screen Protectors for the iPhone 14 series ($49) features Schott-engineered, double-strengthened glass with 9H+ hardness rating and offers twice as much drop protection as tempered glass. It only measures 0.29mm in thickness and doesn't diminish the clarity of your display.
Aside from the usual oleophobic coating and anti-microbial protection, the screen protector also comes with an easy-align kit so that applying the protector on your phone is less of a headache.
ALSO READ: ESR Introduces New iPhone 14 Accessories that Let You Level Up Your Tech
This article was first published in Potions.sg.