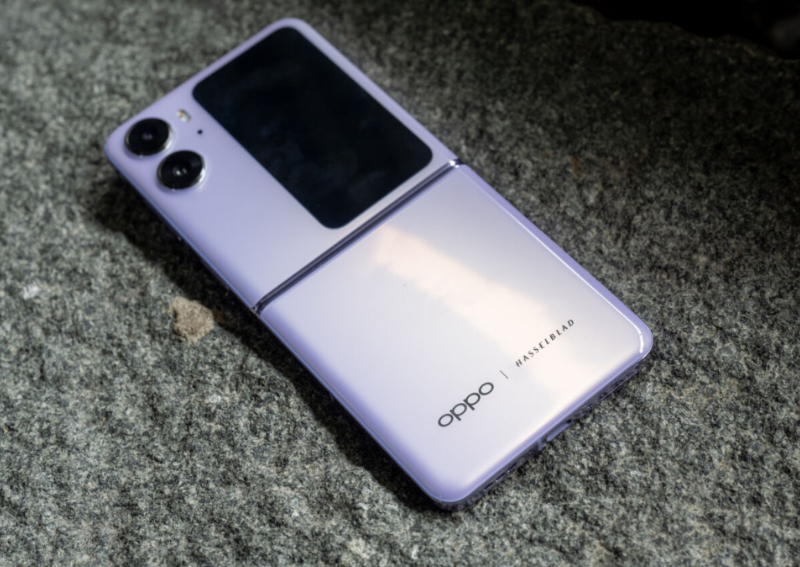 Third time's the charm... or is it the first? The Find N2 Flip is Oppo's first folding flip phone to be sold outside of China, but it also marks the third entry in the Singapore foldable market after the Samsung Z Flip 4 and Motorola Razr, with its own set of features to offer.
While the competition is less stiff than the mainstream landscape, the pressure's still on the company to deliver — and more so here, because it's looking to break through into the international space with this device. 
It's a straightforward strategy. Oppo has, after all, grown into a strong name in the Chinese market, so the next course of action would naturally involve expanding into new regions, which turns out to be a very promising start.
With the Find N2 Flip, the tech giant has presented a competent foil to the Z Flip 4 that mostly surpasses expectations — and at a lower price to boot. 
At first glance, the similarities to Samsung's flipper are difficult to ignore. There's the familiar glass and metal build, the same camera placement, a cover screen, and an identical form factor that transforms a clamshell device into a full-sized smartphone.
Look into the details, though, and the differences surface: a bigger build, a larger, vertically-arranged cover screen, a less visible crease, and a different hinge.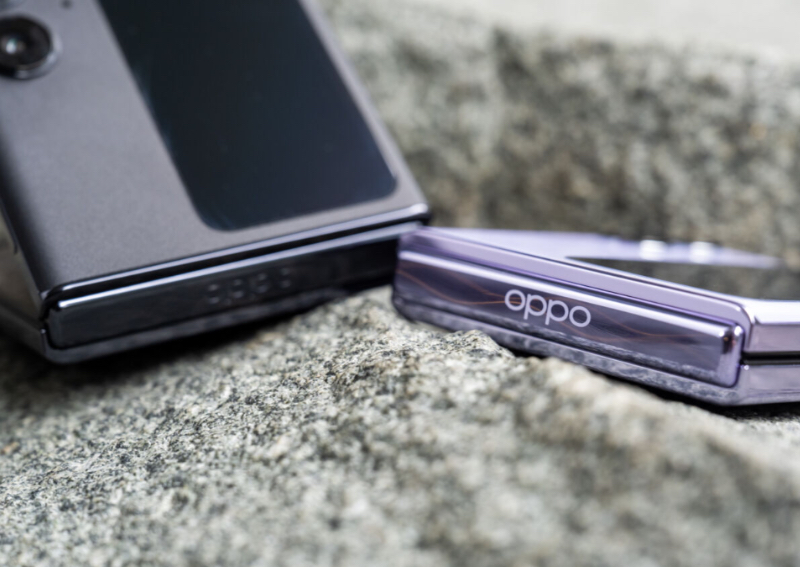 At 191 grams and 7.5mm thin, it's a little heavier and thicker, but the eventual folded form is more streamlined. The magic lies in the upgraded Flexion hinge mechanism that runs across the phone's middle, allowing it to be completely shut without the gap seen on the Z Flip 4. 
Apart from giving off a sleeker, more premium look, the lack of Samsung's U-shaped curve also makes the on-display crease near imperceptible to the eye.
While the line can be seen at certain angles, it blends into the screen when viewed head on — which is all that matters, since that's how most users will use the phone anyway. Android's Dark Mode further alleviates the issue: just adjust the levels of black to the maximum, and you're good to go. 
The bump can still be felt when scrolling on the inner display, but it's a lot more subtle here. When unfolded, the AMOLED panel is similarly-sized to its Samsung counterpart, with 6.8 inches (17cm) of viewing real estate accompanying a dynamic refresh rate of one to 120Hz.
Good, fluid visual performance is a given, but Oppo has included the added bonus of a matte, anti-glare surface, thus reducing eye strain. 
Snapping the phone open or shut proves to be a smooth affair, too. The Find N2 Flip still requires two-handed use to do so, but offers little resistance in the process. In both its pocket-sized and full-fledged form, the phone feels solid and sits comfortably in the hand, though it tends to wobble a little when holding the screen open from 45 to 110 degrees on a surface. The flexibility will be missed in some specific instances, and won't be a dealbreaker for most users. 
There's another minor drawback to note. The device has an IPX4 rating for water resistance and none for dust, so it isn't recommended to whip it out during a heavy downpour (IPX4 protects only from splashing water). It can be a bit of a bummer, especially in a country like Singapore where wet weather is more of a norm than an exception.
Like other flippers on the market, the device features an external display. The 3.26-inch display is the biggest of the currently available picks, and comes in portrait orientation, which is a good call from Oppo.
Not only does the vertical format make it easier to read information, it brings a more natural feel to the navigation process, and allows for a touch of customisation with virtual pets.
Interactivity is, however, limited, joining two other persistent issues that dulls the shine a little — the Find N2 Flip can be janky at recognising which way is up (leaving users with an upside down interface), and at times, will have its external panel black out when it's supposed to be active.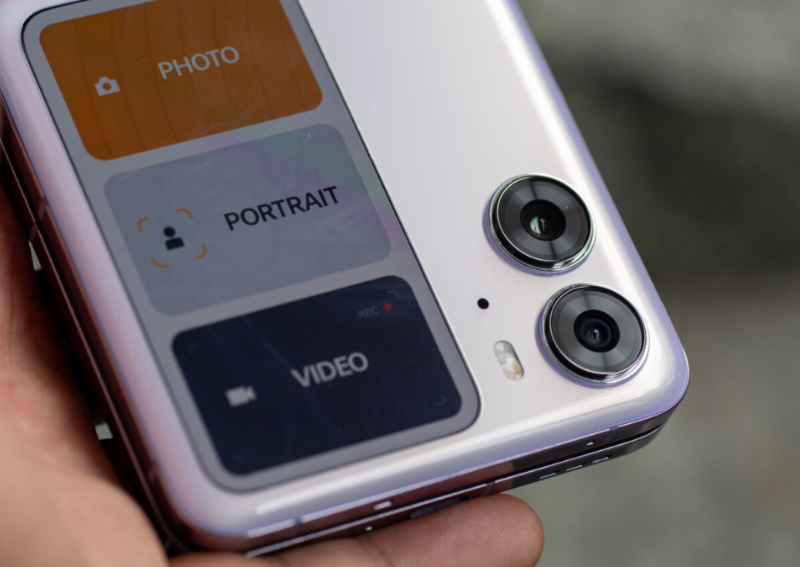 There are two situations where the cover display proves to be especially handy, though. In addition to providing instant access to widgets like calendar, timers, and phone recorder, it can also double up as a viewfinder when snapping portrait shots or shooting video.
The latter feature comes highly recommended for content creators and lifestyle use, even if its selfie quality isn't necessarily the best. 
On the note of photography, the Find N2 Flip stands out with its Hasselblad branding. The device, armed with a dual-camera setup (50MP main and 8MP telephoto), is a decent shooter that retains the Hasselblad signature, where there's a nice balance of colour contrast and true-to-life accuracy.
With its lack of image stabilisation and 4K video support, it doesn't quite live up to the camera performance on flagship models, but will get the job done in a pinch. 
In a departure from the industry norm, the Find N2 Flip boasts a MediaTek Dimensity 9000+ chip under the hood, which on paper, is a slower, less powerful pick than the usual Qualcomm outfit. Real-world performance, however, showed little difference, with the phone handling day-to-day tasks competently and smoothly enough — even if its software leaves more room for improvement.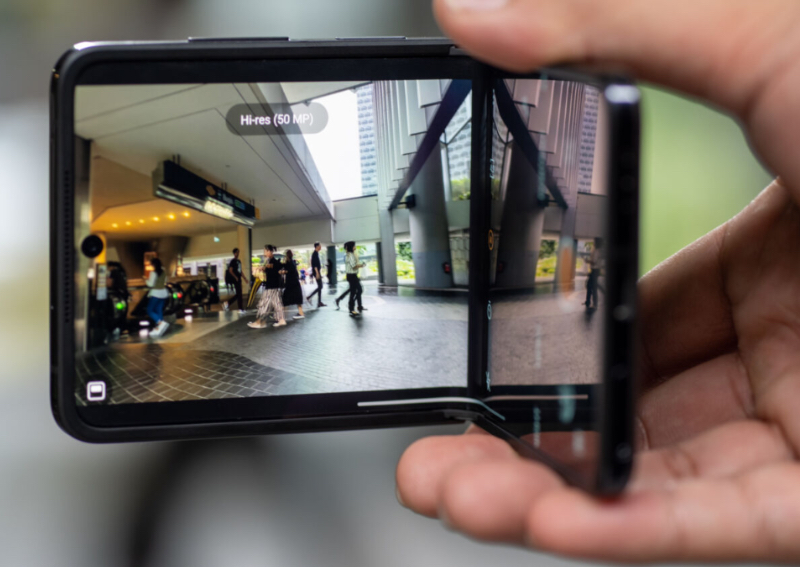 Because it has to power up two screens, the Find N2 Flip takes a cut to its battery life. The phone's 4,300-mAh battery is the largest in a clamshell foldable to date, so it can power through light use and daily tasks an entire day, but heavier loads will empty the tank in less than that time.
Like most modern phones, it supports fast charging, and is able to reach about 60 per cent in half an hour or so.
With Oppo's latest, Samsung has finally found its match after enjoying its reign as the king of foldables. The Find N2 Flip isn't the most polished of its kind, nor is its execution perfect, but its performance sets a high enough precedent for other foldables to come, including the Z Flip 5. Give the company a little more time, and a turnabout may just be in the cards.
This article was first published in Geek Culture.
ALSO READ: Samsung Galaxy S23 Ultra review: Plenty to love and even more to discover, especially with 200MP camera