Pokemon Day 2023 celebration announcement roundup
PUBLISHED ON
March 01, 2023 1:54 AM
By
Si Jia
It's only natural that a franchise as big as Pokémon gets its own special day, with Feb 27 appointed the celebratory date. This year's Pokémon Day continues to celebrate the tradition by unveiling a slew of announcements about upcoming projects and updates to existing titles, including a two-part DLC for PokémonScarlet and Violet and an upcoming stop-motion Netflix series.
Kicking off a 25-minute Pokémon Presents livestream, The Pokémon Company announced that the Pokémon World Championships will be held in Japan for the first time ever, with fans able to compete in Scarlet and Violet, the Pokémon trading card game (TCG), and Pokémon Unite. Pokémon Trading Card Game Classic, a premium card product inspired by the original Base Set, was also revealed as part of the opener, alongside its expected release window of late 2023.
Here's a roundup of everything else that took to the stage during the livestream.
Pokémon Scarlet and Violet DLC
The world of Paldea will soon take trainers on more adventures, as Pokémon Scarlet and Violet is getting a two-part DLC titled The Hidden Treasure of Area Zero. Part 1 of the expansion, called "The Teal Mask", sees players visiting the land of Kitakami as part of a school trip when it arrives in fall 2023.
"The Indigo Disk", due to come out in winter 2023, features Blueberry Academy as the central setting that players attend as exchange students. This DLC will introduce two new Legendary Pokémon, Ogrepon and Terapagos, and is available to pre-order in the Nintendo eShop starting today.
Pokémon Scarlet and Violet Suicune / Virizion Tera Raid
The hunt for Paradox Pokémon never ends, even after completing the main story of Scarlet and Violet. Walking Wake and Virizion, which are essentially the Paldean versions of Suicune and Virizion respectively, will be coming to Tera Raids. The former is only available in Scarlet, while the latter is exclusive to Violet.
Pokémon Concierge
A wild surprise appears! Pokémon Concierge is a new original series releasing on Netflix, and it has offered a first look at its stop-motion animation. Set at a Pokémon resort, it features Haru and her trusty partner Psyduck as they tend to the many critters that visit as guests. Not much is known about the show, but it seems to be leaning towards a lighthearted, cheerful approach.
Pokémon Sleep
The long-awaited Pokémon Sleep has awoken from its slumber. A cross between an alarm clock and Pokémon Go, the app tracks, records, and analyses the user's sleep patterns, and rewards them for getting a good night's rest. Pokémon who sleep in the same way that you do will also show up in the game, which is a cute sight that fans can look forward to when it releases sometime in summer 2023.
Pokémon GO Plus+
There's Pokémon GO Plus, and then there's Pokémon GO Plus+ (said as plus plus). Designed to work with Pokémon Sleep and of course, Pokémon Go, the new accessory finally allows players to catch Pokémon and spin PokéStops automatically in Pokémon Go. As for Pokémon Sleep functionality, it features a Pikachu voice that sings lullabies and gets friendlier the more sleep the trainer gets.
Pokémon Unite + Pokémon Masters EX Updates
[embed]https://twitter.com/PokemonUnite/status/1630223736162115586[/embed]
Both Pokémon Unite and Pokémon Masters EX will be greeting some familiar faces. The five-versus-five title is bringing the Legendary Pokémon Zacian into the battlefield, along with a special Zacian's Weald event that yields various player rewards, such as a free Zacian Unite License.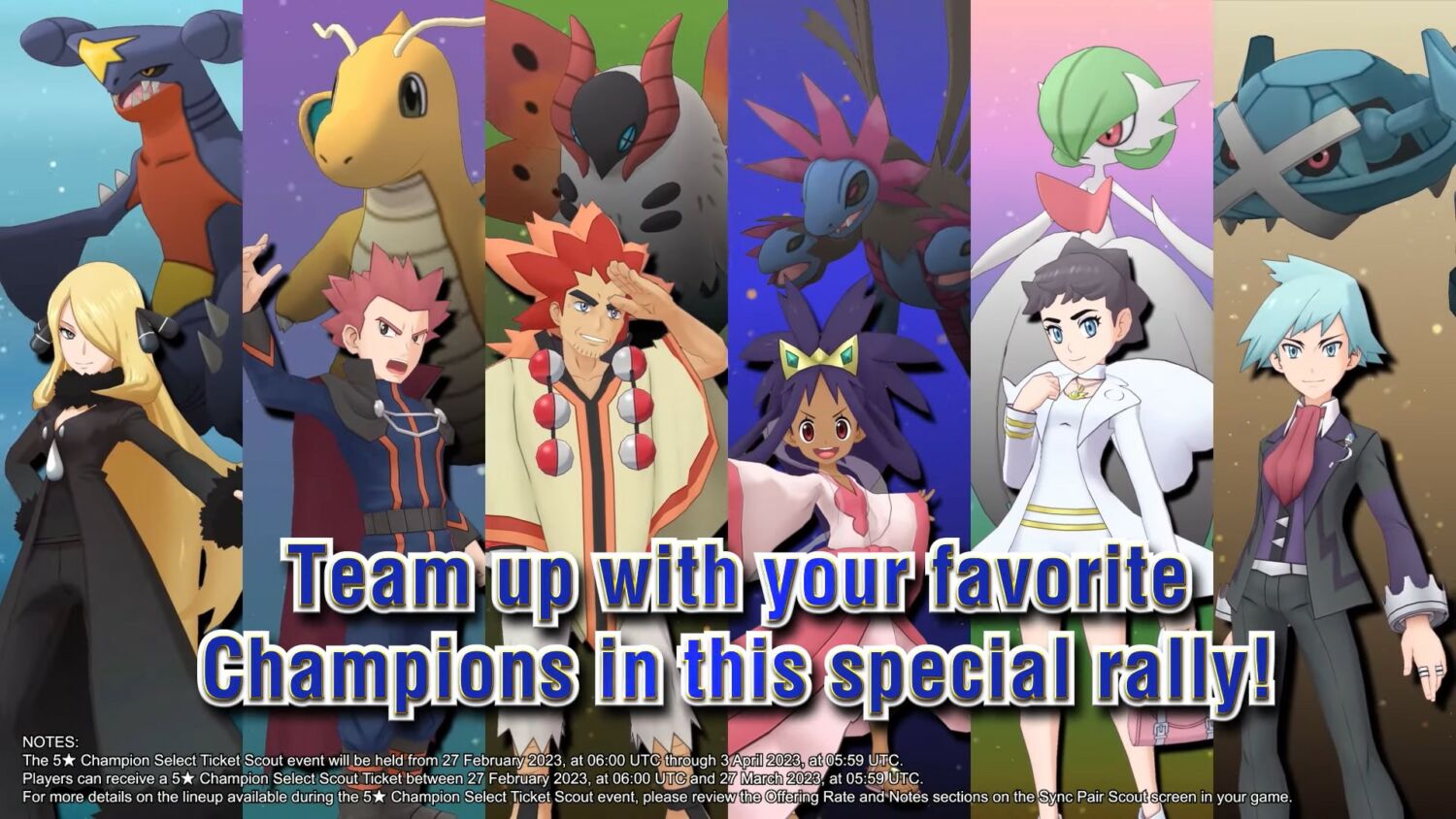 Elsewhere, Pokémon Masters EX is allowing players to team up with six new classic trainers: Cynthia from Diamond and Pearl, Iris and Alder from Black and White, Diantha from X and Y, Steven from Ruby and Sapphire, Lance from Red and Blue. The Champions are part of a bigger slate of announcements for the game, which include DLC inspired by Pokémon Sword and Shield.
Pokémon Café ReMix Scarlet and Violet DLC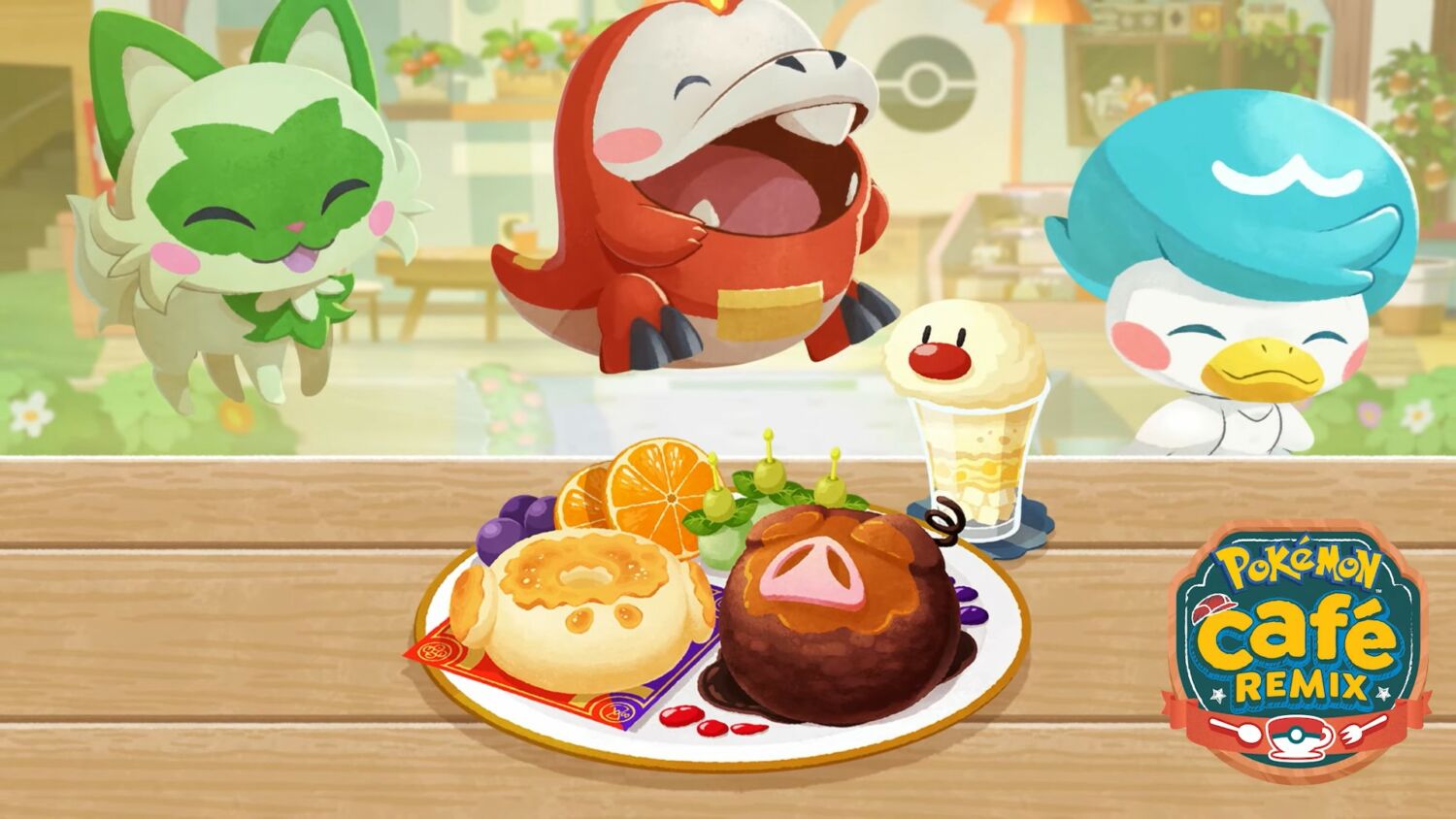 The three starter Pokémon from Scarlet and Violet are heading out of Paldea and to Pokémon Café ReMix. Sprigatito, Fuecoco, and Quaxly will be available as part of the mini-games or as new staff members, and are joined by returning delivery candidates Victini, Mimikyu, Eevee, and Celeb. In celebration of Pokémon Day, Greninja is also getting a special outfit in the form of the Great Chef.
This article was first published in Geek Culture.