The landscape for esports in Southeast Asia is getting even more legit. Not only is esports included in the list of medal events in this year's Southeast Asian (SEA) Games, but its competitive gamers are also being prepped like real athletes.
There hasn't been much formal training to be an esports player in Southeast Asia. With most players not having the chance to play with the big boys and girls in the international scene (on top of prevailing stigma against video gaming in general), it's a massive limiting factor in our ability to grow in the region as competitive gamers.
That all might change with a Razer-driven initiative — its first SEA Games Esports Bootcamp.
"The inclusion of esports at the SEA Games 2019 signifies a long-awaited recognition of competitive gaming. The Razer SEA Games Esports Bootcamp is one of the many steps taken by Razer to bring esports to the next level in the region," says David Tse, Razer's Global Esports Director.
In collaboration with official partners *SCAPE and Singtel, the gaming lifestyle brand will be assembling the national esports teams of all participating countries (Singapore, Malaysia, Indonesia, Thailand and Philippines) together here to get some training from the best players in the world.
Razer has tapped on a global powerhouse for the job: North American esports team Evil Geniuses (EG).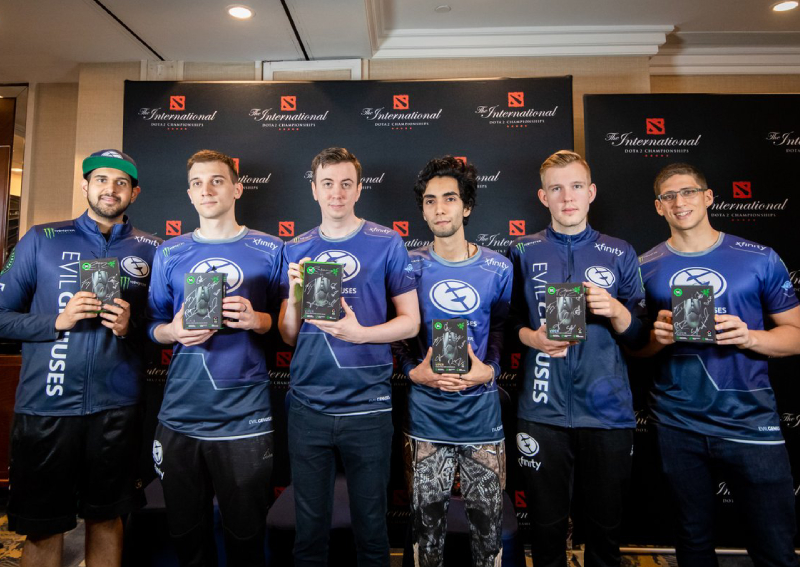 EG's Dota 2 coach, Sam 'Bulba' Sosale, will be mentoring the participating Southeast Asian teams to compete at one of the six esports medal events. A Dota 2 tournament, of course.
While EG is in Singapore, they will be holding their first-ever meet-and-greet in Southeast Asia at *Scape The Tree Top on Sept 1. Fans will be able to get up close and personal with their favourite players (Artour "Arteezy" Babaev, Syed Sumail "SumaiL" Hassan, and Gustav "s4" Magnusson) and also have a chance to win signed jerseys from the team.
Razer's SEA Games Esports Bootcamp rolls out from Sept 2-3 in Singapore.
mabelkhoo@asiaone.com