From "randomly clicking on people" on TikTok, little did Tampines resident Megan Lynn realise she was talking to her Member of Parliament (MP) – whom she didn't recognise at first.    
Having stumbled upon his TikTok Live on Sunday (Feb 7), which has now raked in over 14,000 views, Megan, 21, thought it was simply a normal chat. The bespectacled man wearing a white t-shirt was actually Tampines GRC MP Baey Yam Keng.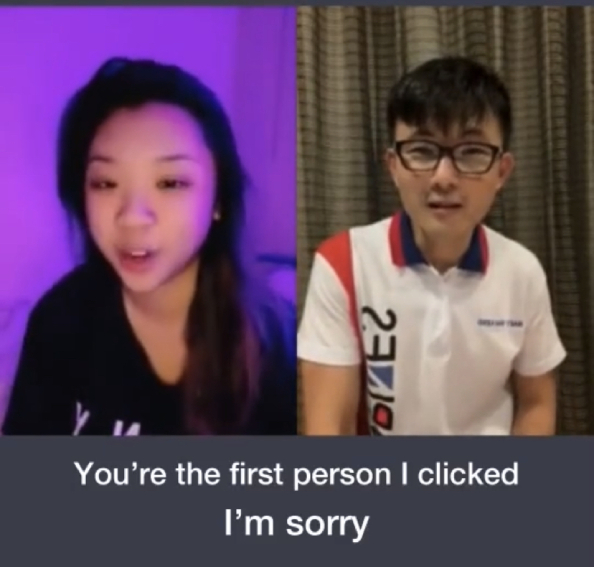 Megan, who just graduated from Temasek Polytechnic, at first apologised for suddenly entering his first-ever TikTok Live. Baey assured that it was not an issue, unsure if she recognised him and then asked if she was Singaporean.
Confidently Megan answered yes only to have comments flooding in, telling her that he is an MP.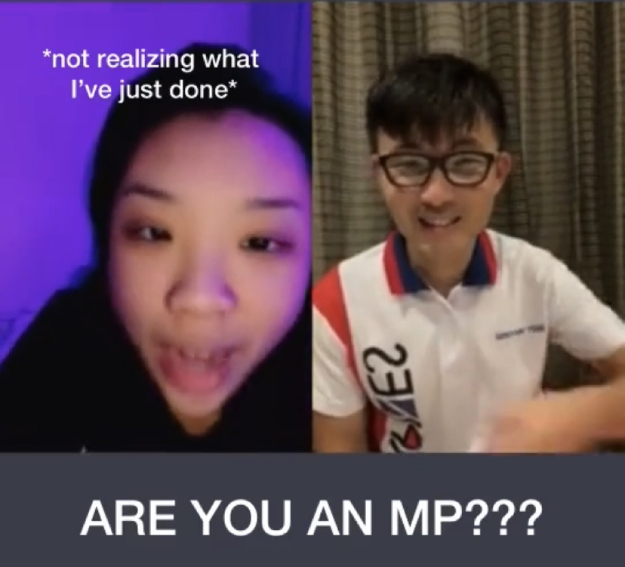 "Are you an MP?"
Baey Yam Keng – Tampines GRC MP since 2011 – smiled and answered this question before pointing to the words "Tampines" and his own name printed on his shirt.  
It took an embarrassing turn for Megan when MP Baey asked where she lived, only for her to answer Tampines and realising that he was not just any MP, Baey was her MP – representing her constituency.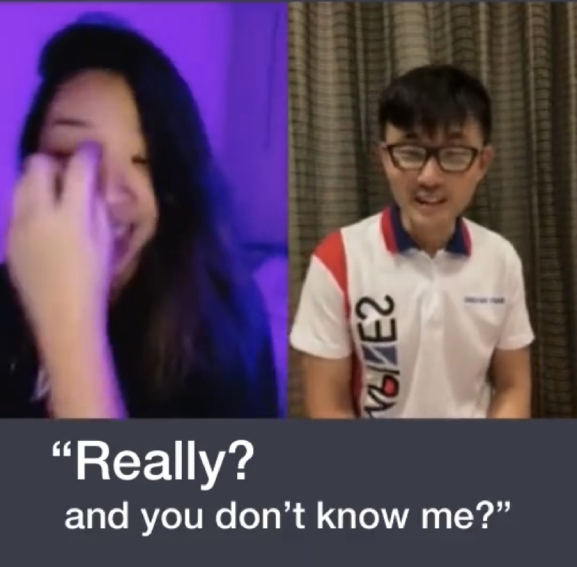 "Really? And you don't know me?" he said. "Oh no, that's my failure."
Megan quickly replied: "No I think it's my failure that I didn't even know you're our MP."
"Our Tampines Bae"
As the conversation continued, users were trying to correct Megan but she thought that he should be called Mr Keng – and not "bae". 
"My surname is Baey, B-A-E-Y," he answered. "Oh so we do call you Mr. Baey!" she replied. 
In the comments, users then called him "Our Tampines Bae" – a play on Our Tampines Hub, a large community and lifestyle centre catered for residents in the area. He brushed it off with an awkward laugh, before they said their goodbyes to each other.
Making things worse, towards the end, Megan accidentally cut Baey off mid-sentence when she left the chat, thinking that the conversation was over.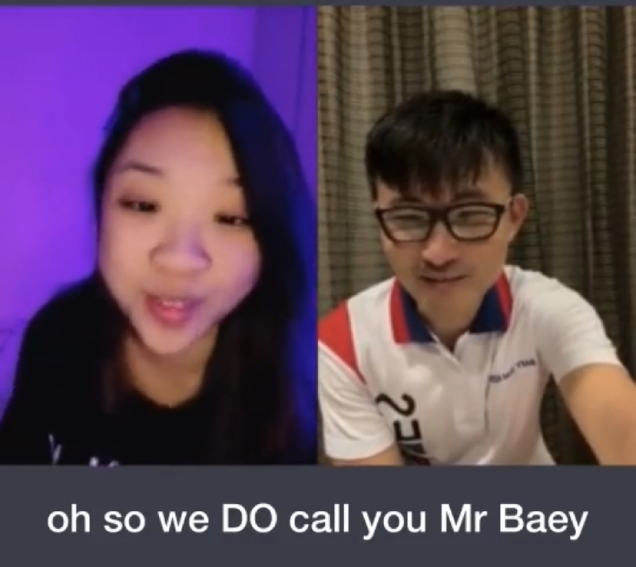 "I was utterly embarrassed and was in complete shock," Megan Lynn told AsiaOne. "I almost couldn't believe it and I thought he was joking until he started showing me his MP shirt."
Megan added that she truly hopes an incident like this doesn't happen to her again because it is "hilariously humiliating" but she is glad that it has made her more educated on Singapore's politics.
In a TikTok Live today (Feb 9), Megan shared MP Baey messaged her personally to check if she was "taking all the attention in good humour", which she added was "sweet".
Baey Yam Keng reposted the video over his social media accounts with the caption: "At least I managed to introduce myself to a Tampines resident who didn't know me".
qistina@asiaone.com