At the online launch (March 23) of the impressive entry-level Xiaomi Redmi Note 9S was not one, but two Xiaomi-branded smart home appliances that would be handy for the folks stuck at home in this time.
Mi Smart Compact Projector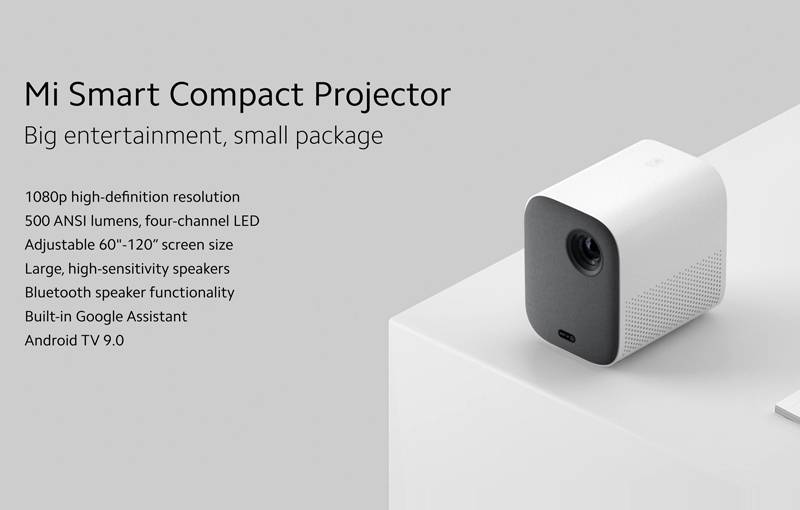 PHOTO: Xiaomi
While the precise specs are few, the revealed Mi Smart Compact Projector (pictured above) runs on Android TV 9.0. It is capable of displaying at 1080p resolution at an adjustable size of 60- to 120-inches across.
The palm-sized projector comes with a lamp brightness of 500 ANSI lumens with four-channel LED. Built-in are Google Assistant support and Bluetooth speaker functionalities, along with support for Netflix streaming via OTA, making an ideal home-cinematic partner.
The Mi Smart Compact Projector will be available from April 20, 2020 onwards at $699 via Lazada.
Mi Handheld Vaccum Cleaner 1C
PHOTO: Xiaomi
Cleaning your domain is just as crucial as binging your favourite titles. Xiaomi has us covered with a brand-new, portable Mi Handheld Vaccum Cleaner 1C, designed for hard-to-reach corners.
Unlike the previous Rodmi F8 Storm that was backed by Xiaomi, this is a Mi branded product featuring a 120AW (Airwatt) suction power with up to 60 minutes of cord-free runtime in a single charge.
Inside, it's a multi-cyclone filter system backed by a 5-step filtration method where Xiaomi claimed that could capture up to 99.97 per cent of particles. It comes with four cleaning tools, covering different surfaces and floor types.
The Mi Handheld Vaccum Cleaner 1C availability in Singapore will be announced at a later date, but we do know that it currently costs EUR 199 / THB 7,999 (~$312 / ~$353).
Per Xiaomi's statement:
"Our goal is to bring more IoT (Internet of Things) products to Singapore in 2020 because we want more people to enjoy our innovative products in their everyday lives," said Nicolas Shi, Xiaomi Country Manager of Malaysia and Singapore. 
"We want to encourage more Singaporeans to embrace the smart home lifestyle through the seamless integration with Xiaomi smartphones."
This article was first published in Hardware Zone.