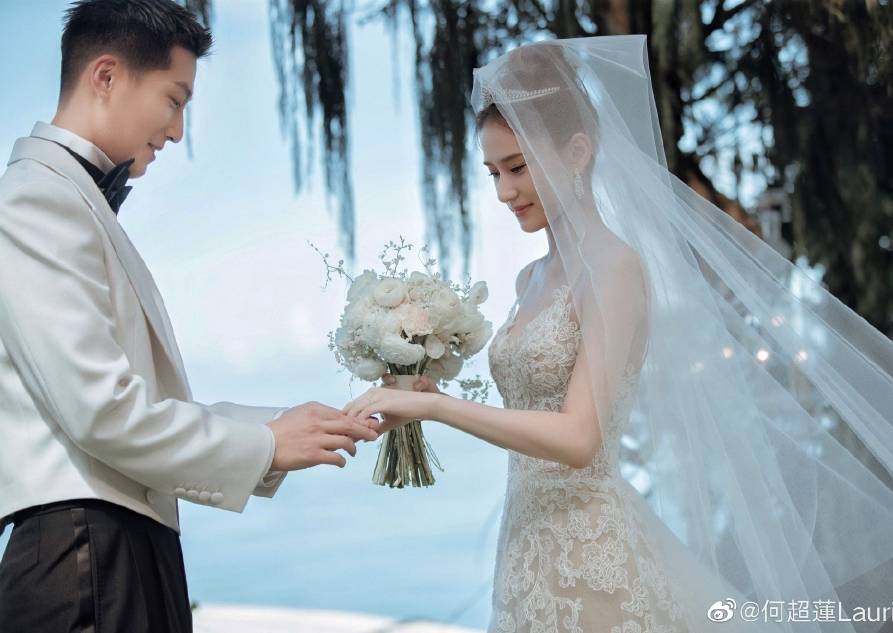 Laurinda Ho, third daughter of the late casino tycoon Stanley Ho, has tied the knot with Chinese-Canadian actor Shawn Dou in Bali after dating for four years. The ceremony reportedly took place over two days on Monday and Tuesday (April 17 and 18).
According to media reports, the wedding was reportedly held at one of Bali's top luxury resorts, Six Senses Uluwatu, where about 120 security guards were employed to protect the safety and privacy of the couple and their guests.
Leaked photos of the wedding invitation and wedding gift for each guest showed a white card emblazoned with a cartoon depiction of the couple, along with the words "Doudou" and "Dada", said to be Shawn and Laurinda's nicknames.
And of course, their wedding favours weren't going to be run-of-the-mill.
Instead, each guest appeared to have received a box containing facial creams, perfume, chocolates, as well as silk eye masks and bedroom slippers. The estimated value of the gift? HKD$1,000 (S$850).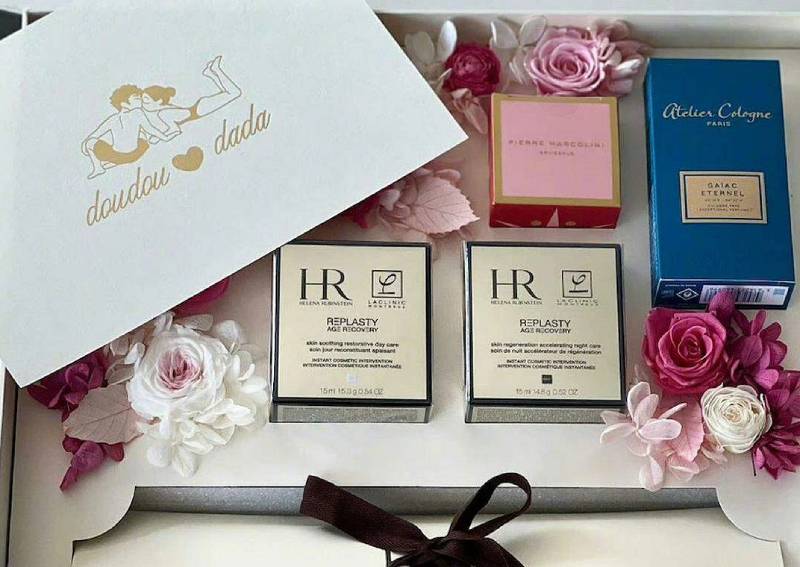 The blissful bride herself shared snippets of her dreamy wedding ceremony on social media.
Photos released on Tuesday showed the 31-year-old looking resplendent in a sheer laced gown, said to be specially-designed by Vera Wang, while Shawn, 34, was decked out in a chic white-and-black tux. 
The couple walked down the aisle in a gorgeous floral garden setting and were also seen sharing a romantic kiss in several snapshots.
Although it was rumoured that Laurinda's mother Ina Chan, sister Florinda and brother Orlando would be absent for the event, Chan was spotted in wedding photos taken with the bridal couple and the groom's family.
Laurinda's good friends including celebrities G.E.M and Fiona Sit were also notably absent from the wedding, with reports stating that the guest list was restricted to those outside the entertainment circle.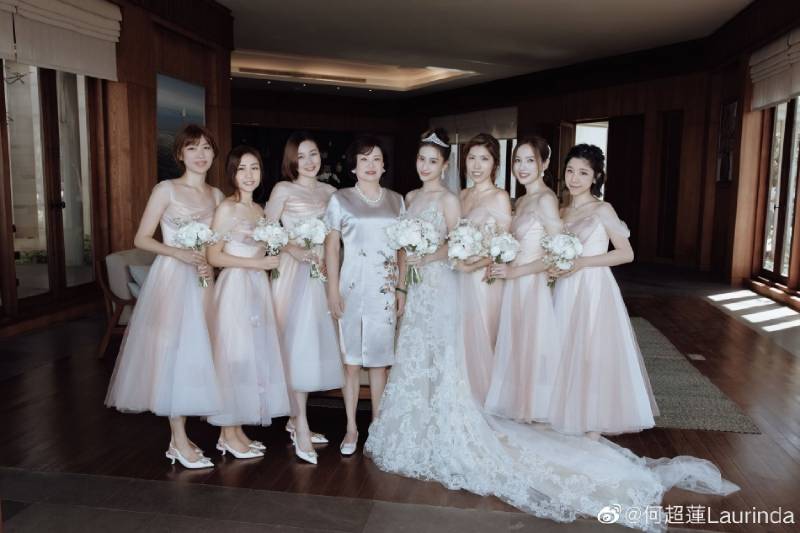 Sina Entertainment added that Laurinda had intended to keep the event low-key, which might also explain her siblings' absence, and that the couple will hold another banquet in Hong Kong for more friends and family.
Despite missing out on her pal's big day, singer-songwriter G.E.M left a sweet message on Instagram expressing her well-wishes to Laurinda, whom she has known since she was 18.
"I've seen you grow from being chubby-faced to a beautiful woman, from watching you sit on the bed sleepless over matters of the heart, to now, a mature woman who's about to get married," wrote G.E.M. She sent the the couple her blessings, "despite not being able to be by your side to witness [the wedding]".
ALSO READ: Laurinda Ho says landlord wanted to increase shop rent 2 days after casino tycoon dad Stanley died
candicecai@asiaone.com