If you are still swooning over Grim Reaper Lee Dong-wook in his hit drama Goblin, you will be happy to know that the South Korean actor is back with another fantasy drama Tale of the Nine–Tailed.
Streaming on 
Viu
, Dong-wook plays an immortal male 
gumiho 
(mythical nine-tailed fox) named Lee Yeon who hunts for evil spirits in the human world, while actress Jo Bo-ah plays a mystery show producer Nam Ji-ah who is determined to expose him.
And for all of you Kim-bum fans who have missed seeing him act since his last drama Mrs. Cop 2 in 2016, he will be playing the role of the Lee-yeon's half-gumiho half-human brother Lee-rang. 
Can't wait to start watching this action-packed mystical romance? Here are nine interesting things to know about its suave male lead.
1. He is the face of a makeup line 
With his flawless skin and well-defined features, it's no surprise that Dong-wook was chosen to be the face of French luxury brand Chanel's first makeup line for men, Boy de Chanel.
Launched in South Korea in 2018, Dong-wook is the first global ambassador for the line which features makeup essentials such as liquid foundation, lip balm, and concealer.
2. He is an accomplished host
Dong-wook is a prolific actor and has starred in various television dramas and movies through the years. He has also hosted many award ceremonies and variety shows.
Most recently, he was the host of popular boy group survival reality show Produce X 101 and he also had his own talk show Wook Talk also known as Because I want To Talk which hosted special guests like actor Gong Yoo and K-pop singer BoA.
In a past magazine interview, he said that he is drawn to hosting because of its unpredictability.
When he asks a question as a host, he never knows that the other party will say, and he enjoys seeing what will come out of the situation.
3. He is good friends with Gong Yoo
For the episode, the duo went on a trip to Jeju island to celebrate Dong-wook's birthday and Gong Yoo even said that he felt so at ease bantering and chatting with Dong Wook that he forgot they were filming.
On the show, Gong Yoo also revealed that despite Dong-wook's cool and suave appearance, he is actually full of aegyo (cuteness) and often sends him cute text messages with many heart emoticons.
And these close friends have their own nickname for each other too — Dong-wook calls Gong Yoo Kke Bi (Goblin) while Gong Yoo calls him Dong Seung, which is a combination of Dong-wook's name and the Korean word for Grim Reaper.
4. He is super fit
Dong-wook may look slim but he has shown off his perfect abs in drama roles and magazine shoots.
When he visited Taipei to attend a fashion event, the local media asked him at a press conference what was the secret behind his hot bod.
The actor shared that he loves to eat but because he gains weight easily, he works out to maintain his figure. However, diet is still the most important thing to him and he believes that one should eat lesser before working out so that they don't have to work their butt off.
And all that hard work has indeed paid off. Besides his amazing physique, the results of a DNA test that he took on his talk show earlier this year showed that although his real age is 39 years old, his biological age is 32 years old.
The excited Dong-wook explained that he regularly works out for two to three hours a day, and jokingly asked his manager to change his age on his official profiles.
5. He is an ice hockey fan
Not only was he the Honorary Ambassador of the 2018 Pyeongchang Paralympics, he also invited 1,000 of his fans from his fan club to watch the ice hockey match between Czech Republic and Japan with him, and spent an estimated USD$10,000 (S$13,000) on tickets for them.
6. He is a huge comic fan
On a past episode of variety show Taxi, Dong-wook revealed that he owned more than 200 comic books.
He fell in love with comics when he was a child, but wasn't able to read as many as he wanted due to his family finances.
When he grew up and was financially stable, he fulfilled his childhood dream by buying whatever he wanted and ended up with a huge collection.
Besides reading comics for fun, he also said that as his dream is to be a film director in the future, they help him with his directorial studies as he thinks they are similar to story boards.
7. He is a radio DJ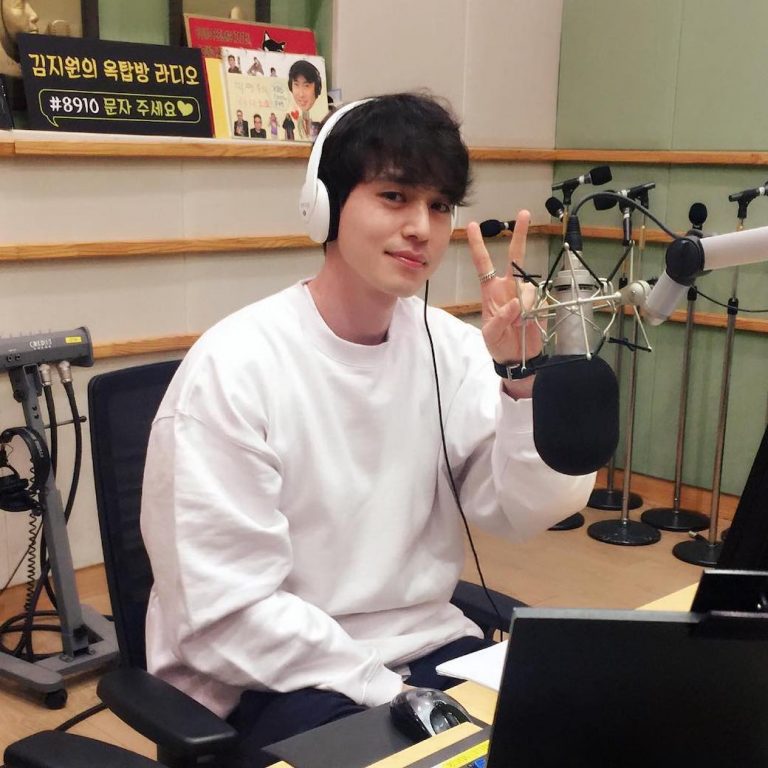 Besides acting and hosting, Dong-wook was also a radio DJ and hosted a radio show with fellow actor Kim Jae-won for eight months when they were in the military.
From 2017 to 2018, he had his own radio program Lee Dong-wook's On The Air. He last had a guest stint on V Live's Radio Apart in March.
8. He has a superstition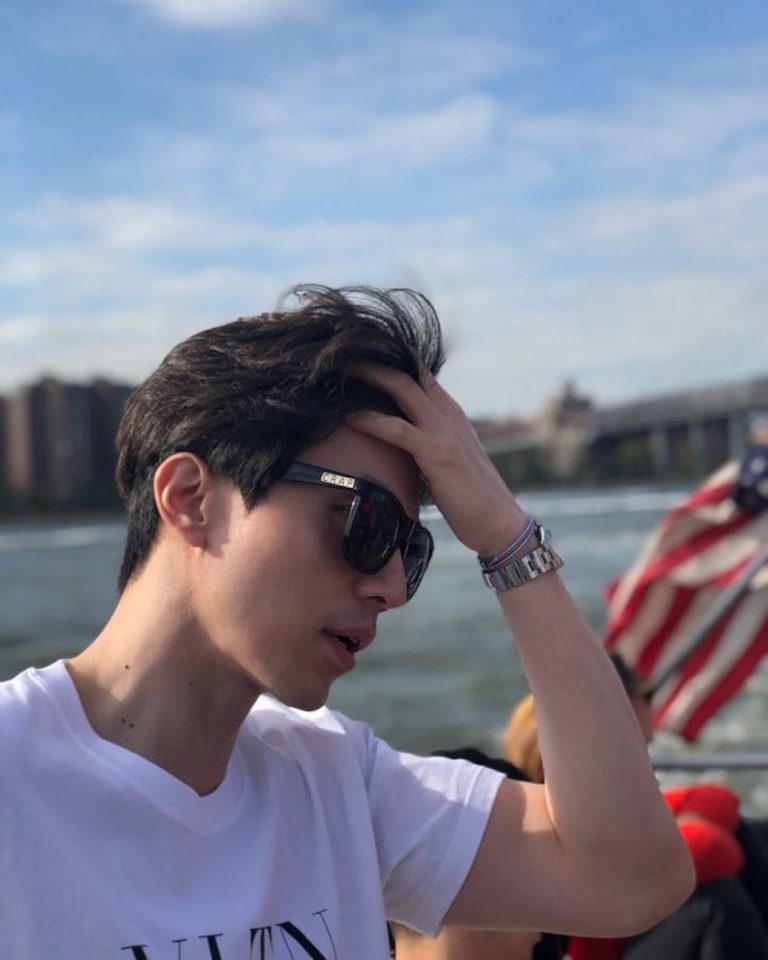 Once when he was talking about the topic of jinxes on his radio show, a listener wrote in to say that every time they wore pink slacks, something bad happened.
Dong-wook shared his own superstition and said that if his hair doesn't look right on the first try when he is preparing to shoot his scenes on set, he will feel like something will go wrong that day so he will try to be calmer on days like that.
9. His ideal type is someone whom he can rely on
Dong-wook has mentioned many times that when it comes to his ideal type, being able to communicate easily with someone is more important to him than the person's appearance.
On his talk show, he revealed more and said that besides having the same sense of humour as him, his partner should also be someone whom he can rely on, and can console him when he is going through a tough time.