You may not want to play the game, but it doesn't mean others won't drag you into office politics.
That seems to be the case for former TVB actor Ngan Kwok Leung when he revealed why he left the Hong Kong broadcasting company in 2008, after spending 28 years there.
Apparently, someone had spread rumours that he was leaving as soon as his contract was up, regardless whether his work was completed.
In a recent interview on the online talk show Good Good Buddy, the 68-year-old veteran told host English Tang that the misunderstanding started at the time when he took time off to attend a referee course.
He was a tai chi practitioner then (and still is), and the course required him to attend classes once a week for a few hours. As he was preparing to film an upcoming drama series, he informed the production coordinator about the classes so she could schedule around it.
Kwok Leung claimed they initially asked if he could attend fewer classes, but he said it wasn't possible as he might not be certified.
Then something strange happened more than a month after the incident.
He said: "Another executive producer called me and told me, 'Someone said you're leaving once your contract is up. They said you'll leave even if your scenes are not finished.'"
At that time, he had two more months left on his contract.
The conversation left Kwok Leung confused as he had not said anything of that sort and there were no negotiations on the renewal of his contract.
But what got him really angry was a call he received from the artiste management team a few days later.
The person told him to finish shooting his scenes and wrap everything up nicely instead of leaving immediately when his contract expired.
When English asked why he didn't clarify the situation, Kwok Leung replied: "Actually, I only had one scene left to film... and I had more than a month left in my contract. I waited for over two weeks but didn't receive the notice to shoot. So I told the person, 'This is the current situation and I've not received the notice from the team. I'm still waiting to shoot [the scene]... I'm waiting every day.'"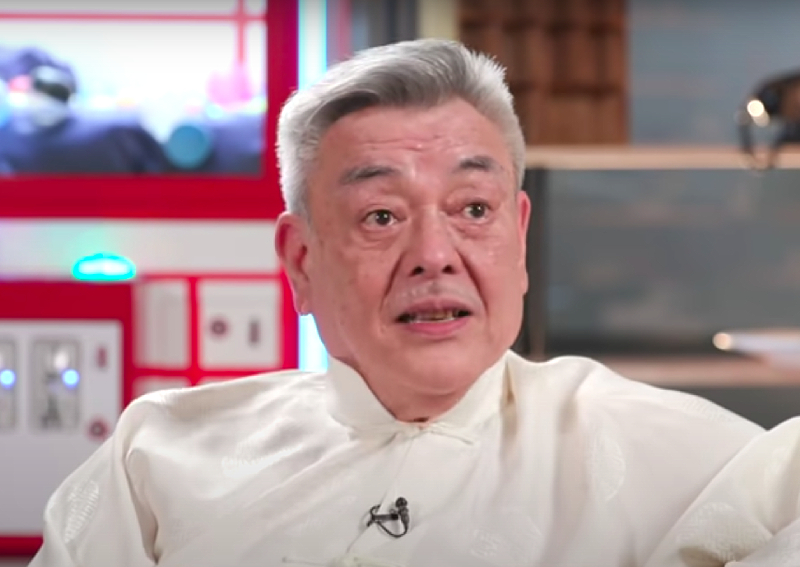 All he got in return was a "Is that the case?", but he received the notice to shoot two days later.
Ironically, just a day after he left TVB, someone from the company called him about a potential role but he rejected it.
"I said I'm done. The feeling wasn't very good. I didn't know who backstabbed me and hurt me. If I went back, I would run into that person," he said, adding that since he didn't know the identity of that person, he might unknowingly end up being friendly with them and becoming a laughing stock.
Kwok Leung then became a tai chi instructor and relocated to China.
bryanlim@asiaone.com