You may recognise Sebastian Tan as Hennessey in the 2010 production of Dick Lee's beloved musical, Fried Rice Paradise.
However, in the upcoming television adaptation of the musical, Sebastian won't be reprising his role as the charismatic son of a villainous businessman.
Instead, he will be playing the villainous businessman himself - Rickson Goh.
"I've aged," he deadpans to AsiaOne at the drama's launch party last night (June 20) before chuckling.
Yes, the 46-year-old is well aware that he's playing the dad now but when this reporter pointed out that the trajectory is similar to celebrated Broadway singer and actress Lea Salonga's transition from Eponine to Fantine in Les Miserables, he agreed readily.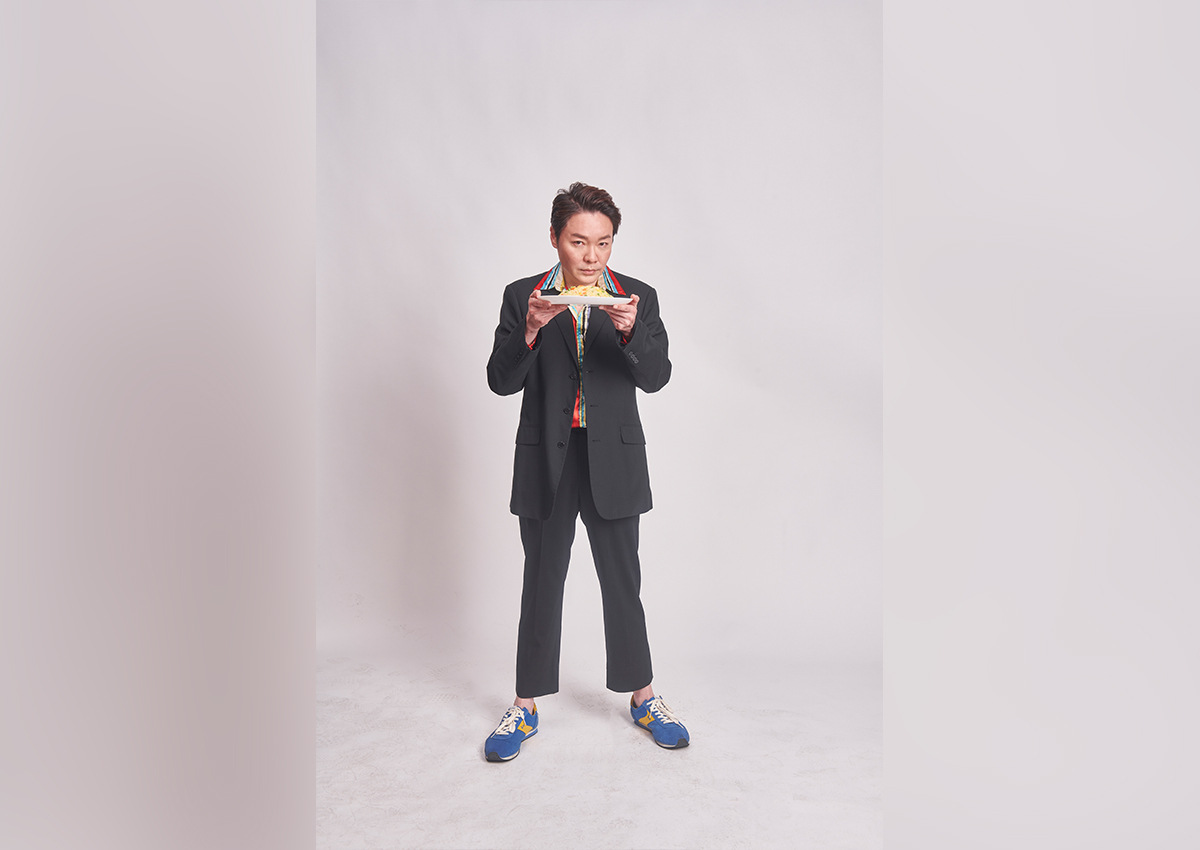 Sebastian is well known for his stage persona, Broadway Beng - a flamboyant and risque character who blends English and Hokkien humour effortlessly.
So, what was the transition like?
"At first, I was averse to it..." he joked as he let out a hearty laugh.
He quickly collected himself and added: "This version of Rickson is very different from the version that was in 2010. I enjoy it because it's not about the age - yes, I'm the father - but it's also about the relationship between father and son.
"In the 2010 musical, I feel like we didn't really get to explore the relationship between father and son because it was a two-hour musical and a fluffy musical."
Though he enjoys the opportunity to dive deeper into the father-son dynamic, Sebastian quipped that he's "not that used to playing a father role" despite his age.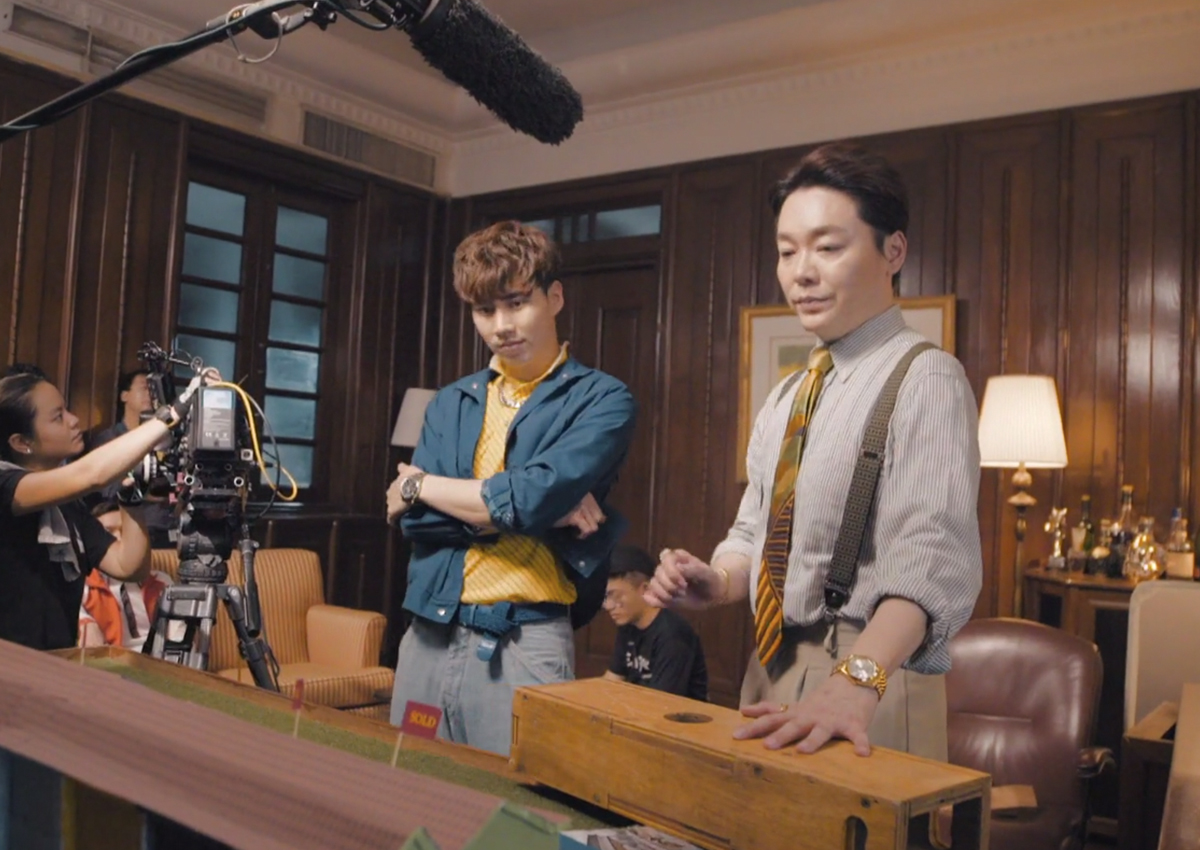 It's not hard to believe, honestly, because his boyish charm, wit and charisma project a youthful aura that easily masks his age.
Sebastian explained - and like he told Malaysian singer Uriah See (who plays Hennessy in the series) - they should have their own take on their characters and that's what he did.
Instead of playing Rickson as someone who talks down to his son, his interpretation of the character is that he wants his son to be "his equal".
He said: "I want him to be my equal and I expect a lot from him. Therein lies the father-and-son relationship. I want him to be me actually, which is where the conflict lies as well because my son obviously wants to be something else."
SINGAPORE'S CERSEI LANNISTER
It's clear that this change is one that Sebastian relishes and Rickson is a role that he really sinks his teeth into, as much as Cersei Lannister (the big bad from American series Game of Thrones) loves her goblet of wine.
Fun fact: Sebastian's favourite villain is Cersei.
And if you notice any similarities between the characters, you won't be the only one as Sebastian remembered a crew member describing Rickson as "somewhat like Cersei Lannister".
And yes, he will be having a drink in hand for his scenes as Cersei is wont to do.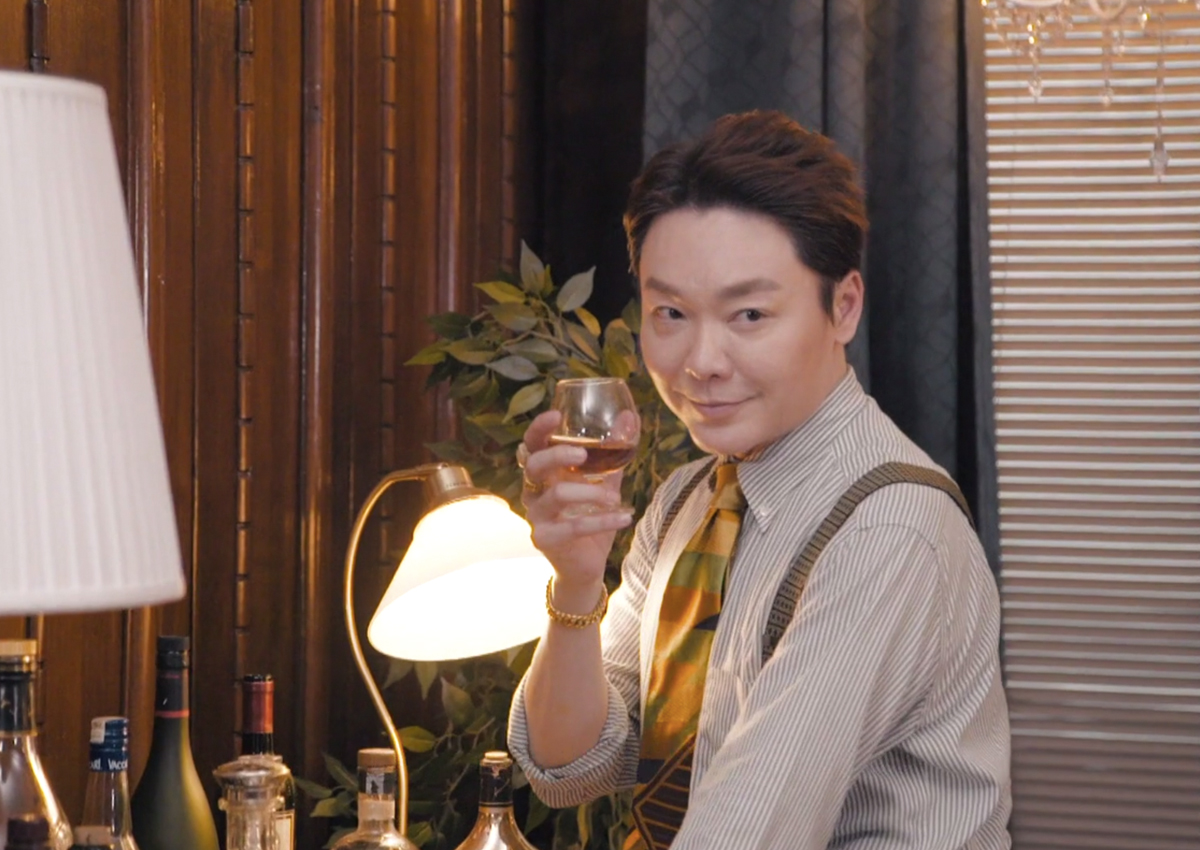 Although, Sebastian pointed out that Rickson is more of a brandy man.
Superficial similarities aside, though, Sebastian also likened his character's motivations to Cersei - they're both driven by love and thus, they're more complex characters.
"This is the kind of villain that attracts me. A villain of circumstance. There's a reason why they are what they are. They're usually very torn characters. 
"If their lives had gone in a way that they wanted or turned out favourable, then they might turn out to be very nice people," he said.
GOING FULL CIRCLE
Aside from Sebastian who has gone full circle (from Hennessy to Rickson), another cast member who has that honour is Foo Fang Rong.
The 23-year-old actress plays the lead role Choo Bee Lean after performing the musical's titular song in Dick Lee's 2017 autobiographical movie, Wonder Boy.
However, to step into the leading role of this show means that the young starlet has big shoes to fill.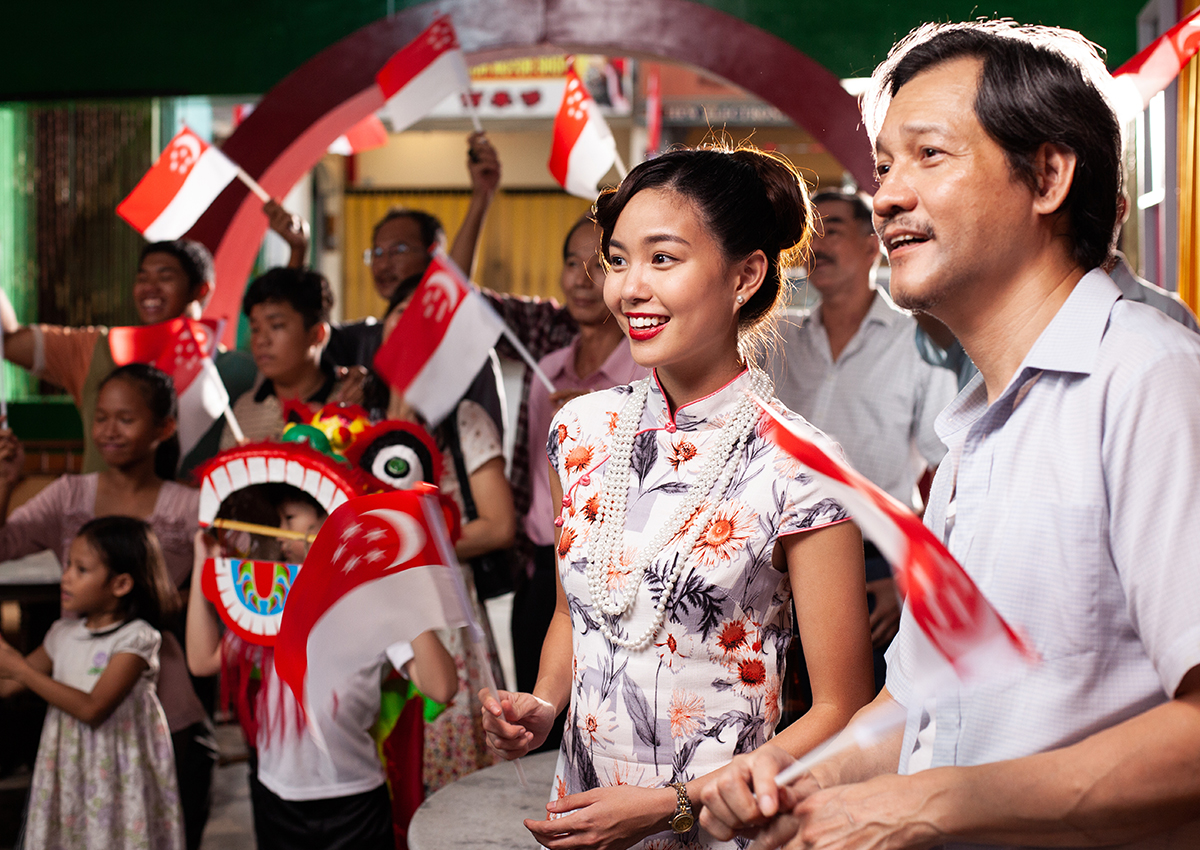 But Fang Rong said the fact that the musical is being reimagined as a mystery thriller for television offered her the opportunity to inhabit the character in a new way while still keeping it familiar for fans.
She said: "In the stage musical of Fried Rice Paradise, Bee is a very happy and positive girl. I think that is the same thing that I'm trying to bring over to the drama series even though it's a solemn thing as it starts off with her mum dying.
"Given the situation of the drama and the television series, what stays the same is her attitude towards life and how she's a loyal and headstrong girl who never gives up."
In terms of bringing "something new", she added: "Because of her mother dying, which wasn't explored in the musical, that shows a very vulnerable side of Bee.
"Now, we get to see the other side where she learns to deal with her problems."
Another thing that the series will be expanding on is the food, which is a central theme as Bee Lean seeks to uncover her mother's secret fried rice recipe.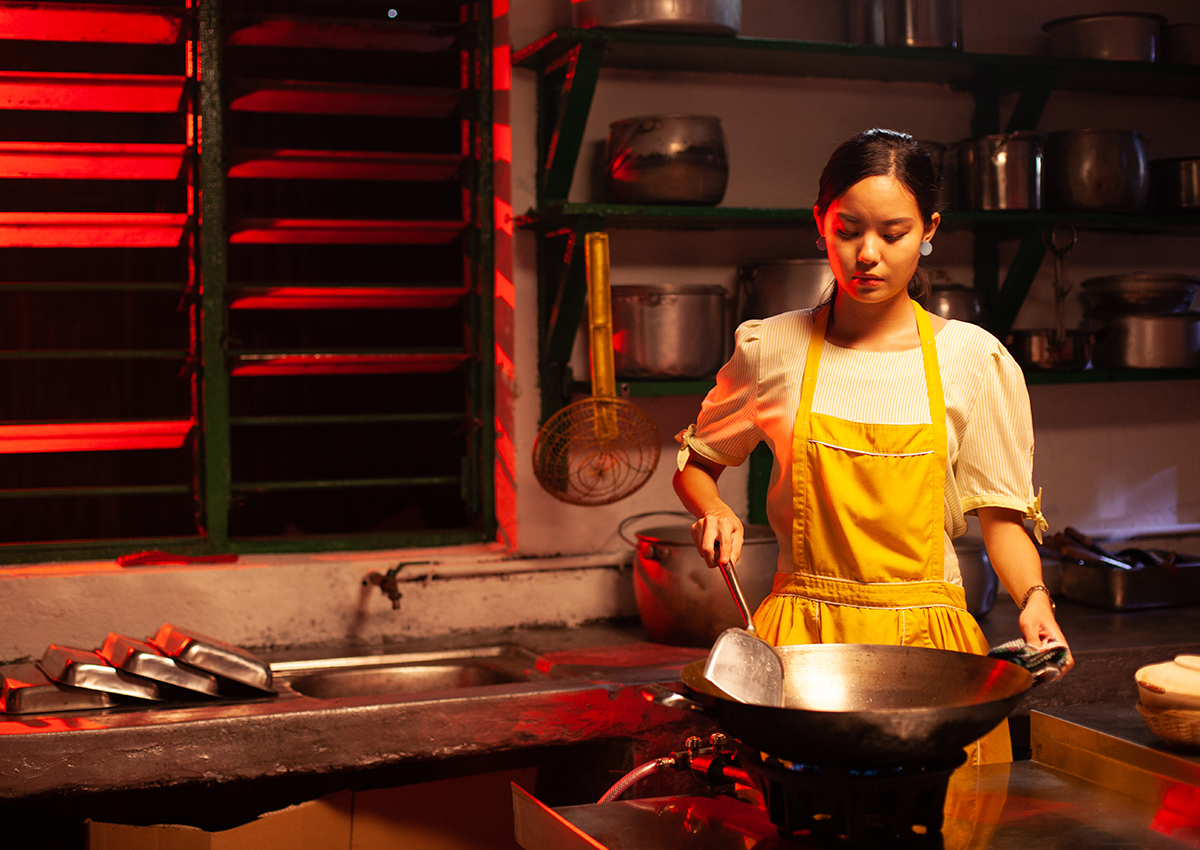 The show will feature a dish each week, all cooked by Bee Lean, and they will be ubiquitous dishes from local cuisine, such as chilli crab, Eight Treasure duck, sayur lodeh and of course, fried rice.
"Almost every episode revolves around Bee trying to make one of the recipes her mother left behind," said Fang Rong.
And although she did her own cooking stunts, she wasn't able to do the heavy lifting (literally) as the wok was too heavy for her.
Hence, she got some help for the close-up shots of the wok-tossing scenes, she revealed sheepishly to AsiaOne.
NOT 'MUSICAL' ENOUGH?
While the drama is going big on character development and food, it's cutting back on the songs to only one per episode.
A rather surprising decision considering that it's being adapted from a musical.
When asked if there were concerns that the show might not be "musical" enough, the creator of the musical and drama series Dick Lee, 62, said: "Well, I don't want it to be too much of a musical. People might get bored with that format.
"You want the story to move along. When you have a musical moment, everyone just sits and listens to the song so you can't have too much of it. We've got one every week so that's 13 songs."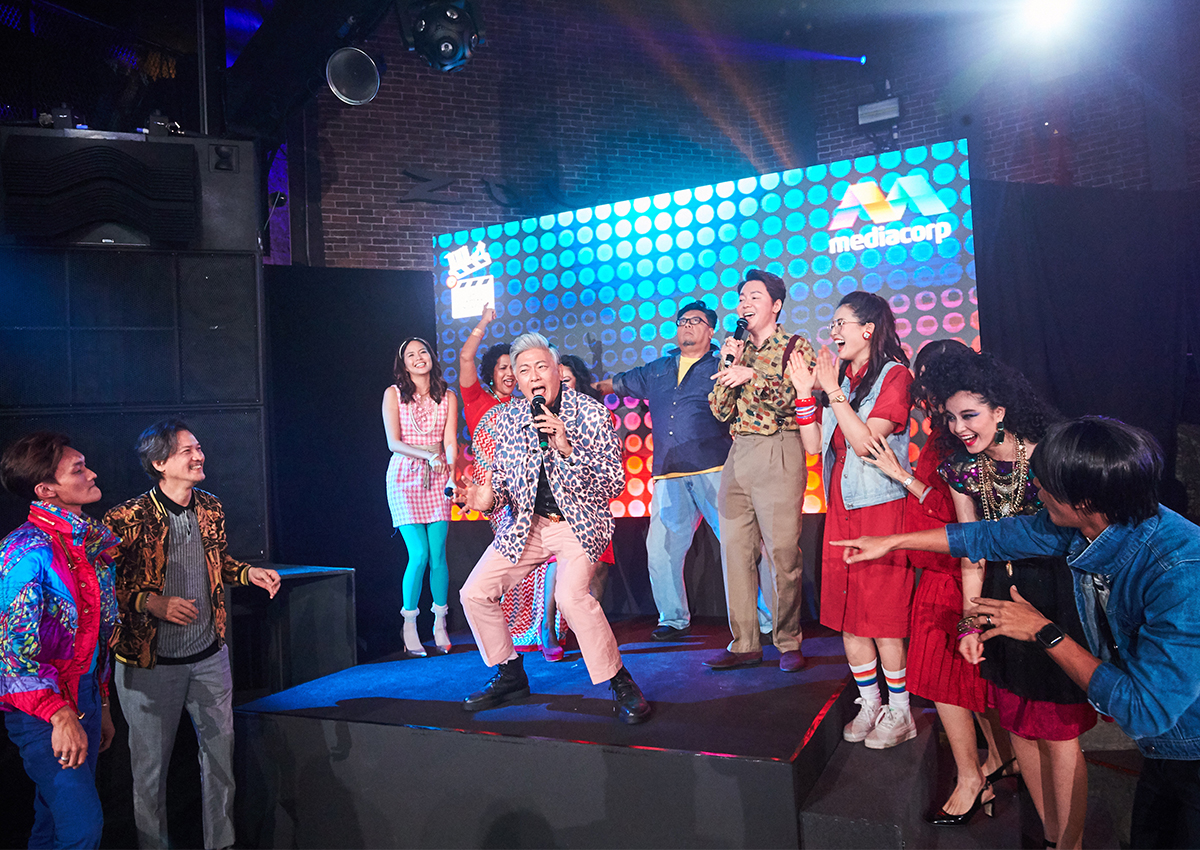 And with just one song per episode, he's hoping that the songs will be more memorable to the viewers.
It also allows the cast to showcase their vocals as each number is performed by a different singer.
On that note, he even wrote a new song for the drama titled See What You Must See that is performed by Fang Rong.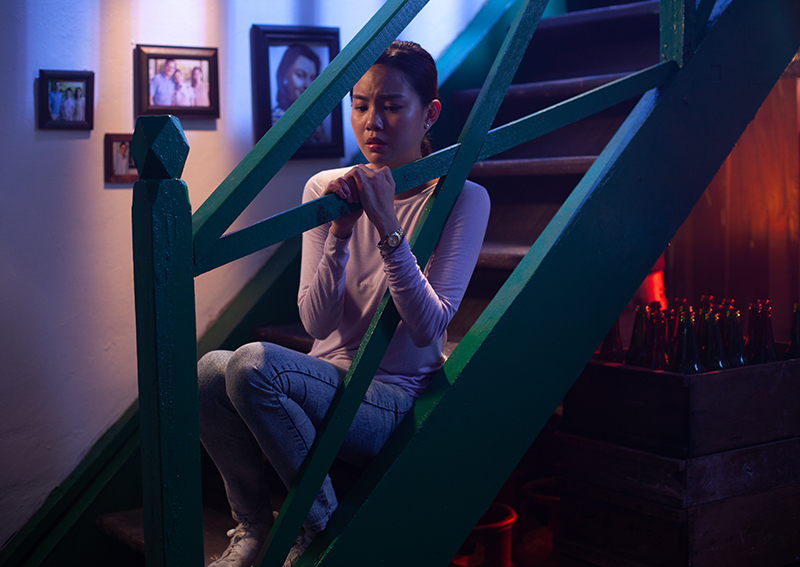 For a musical first staged in the 1990s, to its revival in 2010 and now a television adaptation, Fried Rice Paradise may have over 20 years of history, but as Dick confessed, not everyone has heard of or seen the musical.
As such, what does he think would draw new audiences to this show?
Apart from the high production value and beautiful scenes that pay homage to the '80s, Dick thinks that what sets the show apart is its uniqueness from other dramas that are available on Channel 5.
"It's not like Kin. It's not like Tanglin. It's so different. It's so atmospheric," he said.
Fried Rice Paradise - The Drama Series premieres on June 25 on Toggle and July 2 at 9.30pm on Channel 5.
bryanlim@asiaone.com