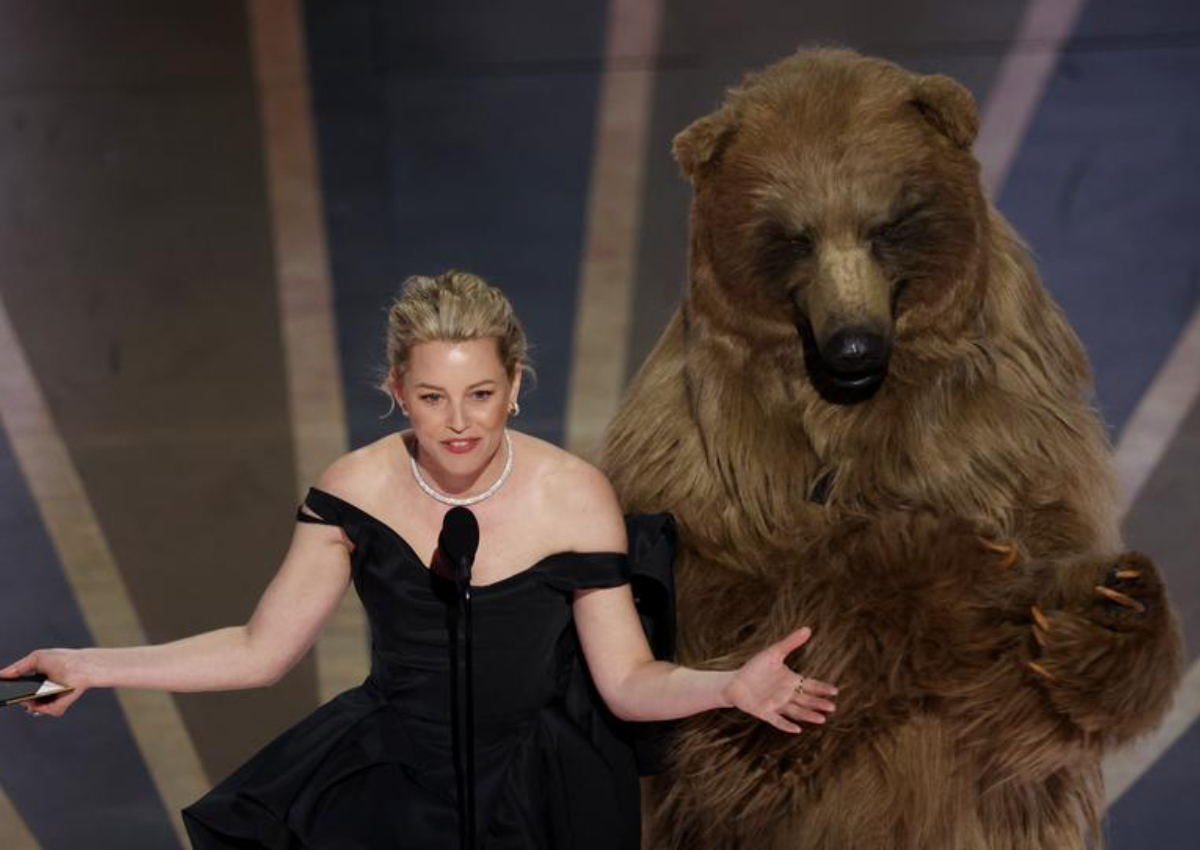 Elizabeth Banks was tripped over by Cocaine Bear on stage at the 2023 Academy Awards. The actress-turned-director headed up to the platform to present the award for Best Visual Effects at the Oscars ceremony in Los Angeles on Sunday night (March 12) and she was joined by a person in an animal costume representing the drug-fuelled protagonist in her new movie Cocaine Bear — but she almost fell flat on her face during the skit. After narrowly avoiding an embarrassing fall, she told the audience: "Hit the mark... Oh, my God — he tripped me."
She then went on to say: "I recently directed the film Cocaine Bear. Without visual effects, this is what the bear would look like."
The bear continued to give her trouble during her speech prompting the actress to joke: "It's terrifying, stop it. No director wants to deal with this. What are you doing? Stop it, put your paw down, are you trying to score right now? You need to wait for the afterparty like everybody else."
Elizabeth's voice sounded raspy as she attempted to give out the prize and she apologised to audience, saying: "Visual effects — sorry my voice — can enhance any story and are an incredible tool for filmmakers like me. Without visual effects, Cocaine Bear would have been some actor in a bear suit, probably on cocaine."
She then announced Avatar: The Way of Water as the winner of the Best Visual Effects Oscar with the blockbuster triumphing over All Quiet o the Western Front, The Batman, Black Panther: Wakanda Forever, and Top Gun: Maverick.
ALSO READ: John Travolta chokes up in Oscars tribute to departed Grease co-star Olivia Newton-John and others