A day in the life of Vivian Hsu is quite typical of a Singaporean housewife
PUBLISHED ON
July 31, 2019 2:15 AM
By
Bryan Lim
Famous, but humble.
That's the name of the game for Taiwanese singer-actress Vivian Hsu.
As part of a Vogue Taiwan feature, a video depicting a day in the life of the 44-year-old star was posted on YouTube in July.
And it's about as Singaporean as it can be, despite the lap of luxury one might assume she lives in.
Vivian moved to Singapore in 2014 after marrying Singaporean businessman Sean Lee. The couple have a four-year-old son, Dalton.
PRACTICE MAKES PERFECT
The video starts with Vivian explaining that she had just dropped off Dalton for school and had two hours to spare.
She sits herself down at a cafe (seemingly Da Paolo Gastronomia from a sign in the background) to clear her work and even makes some conference calls.
But what tugged at our heartstrings was the fact that she also took time to practise her English.
Holding up two children's books, she says: "These are the books I've been reading to Dalton recently."
Vivian then proceeds to listen to the audiobook as she reads out sentences from the book.
She adds: "However, these are in English so it takes me a while (to read)."
This is so pure that we can't even!
FAVOURITE PLACE: WET MARKET
In a previous interview with local media, Vivian revealed that her favourite place to go to in Singapore is the wet market.
So it's no surprise that she visits Empress Market in the late morning to pick up fresh groceries. She explains: "It's fresher if you buy your groceries in the morning."
Vivian then tells the butcher that she wants some chicken thighs and asks if they were in the freezer.
Pleased with herself for being so familiar with his business, she remarks cheekily to the camera: "See, I know that the boss' best products are in the freezer."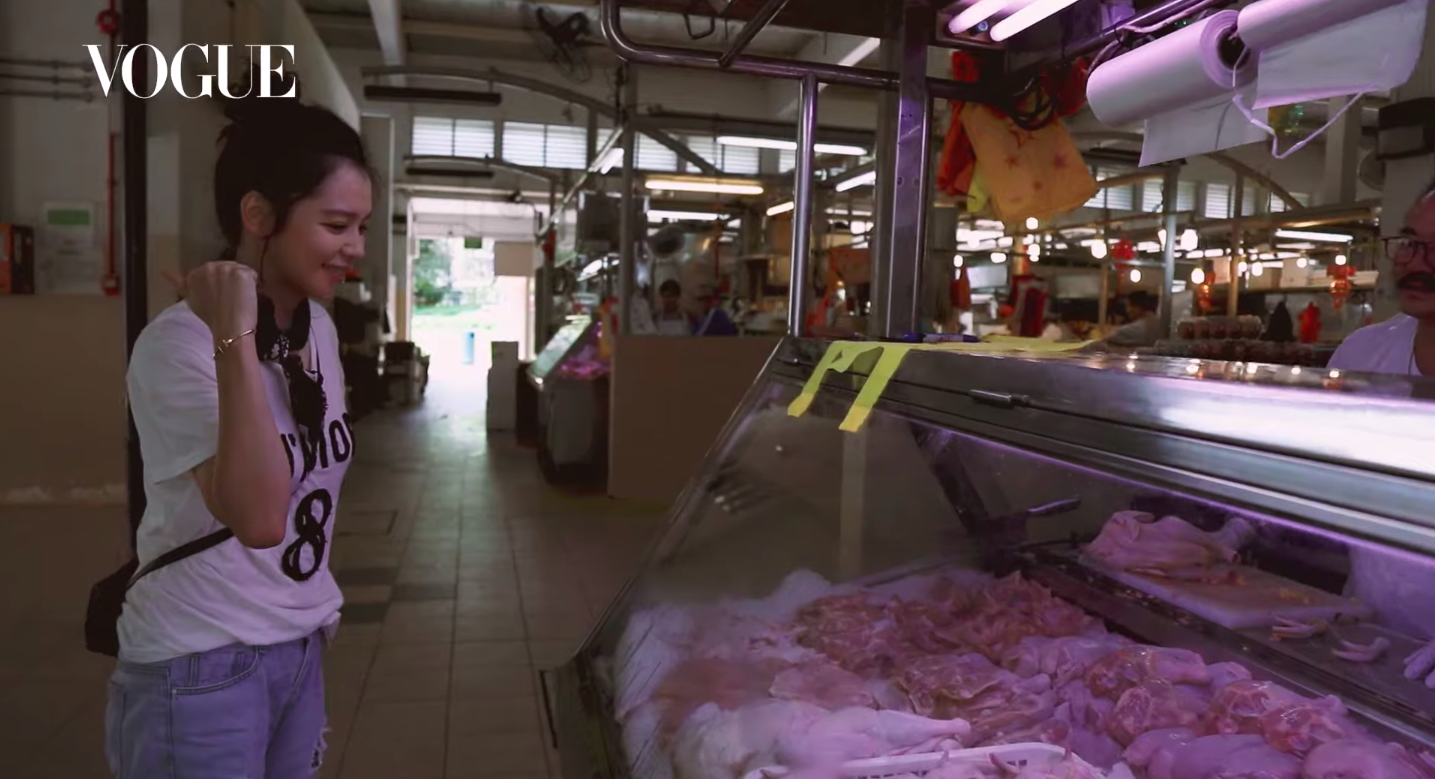 She's a familiar face at the market, not just because of her celebrity status, but as a customer.
Approaching the fishmonger, she asks: "Do you have any fresh fish that you set aside for your grandson?"
To the uninitiated, this might be weird but she once told The Straits Times that the fishmonger always saved the best fish for her - and those would be the ones he had initially reserved for his grandson.
Describing the vendors in the wet market as "nice people", she also recounts an instance when the fruit seller requested for her to perform live.
BAK KUT TEH AND A DAY OUT WITH DALTON
Picking up Dalton after school, both mother and son decide to chow down on some bak kut teh for lunch.
In a scene that many parents would be familiar with, Vivian whips out a bottle of hand sanitiser and sprays it over Dalton's hands before tucking in.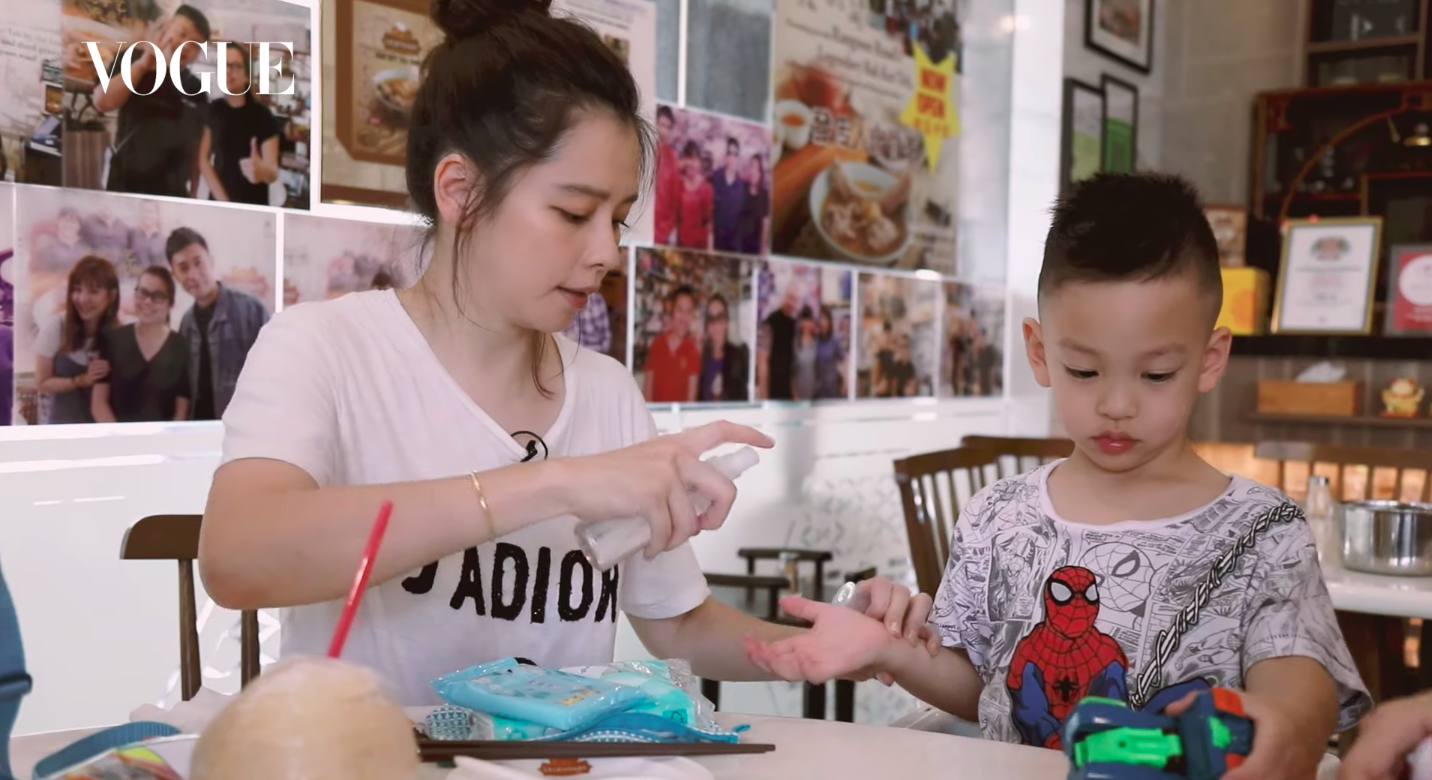 Maybe she could jio Hong Kong actress Cecilia Cheung for lunch one day? She is definitely a fan of bak kut teh.
After lunch, the pair head to the supermarket to get more groceries before playing ball at Botanic Gardens and heading home for the day.
SHE WATCHES K-DRAMA TOO
Vivian also maximises her time in the evening by taking an hour to run on the treadmill while Dalton plays with his toys.
She also confesses to watching Korean dramas while running because each episode takes an hour; if the show was too good, she might end up running for two hours.
[embed]https://www.youtube.com/watch?v=TqLJ0TdziWc[/embed]
The video concluded with her in the study at 11pm as she's taking some 'me time' to write new songs and practise her singing.
Based on the video, can you guess which neighbourhood Vivian resides in?
Empress Market is probably your best bet in bumping into her.
Don't say we bo jio.
bryanlim@asiaone.com