Former actor and wushu champ Vincent Ng says son doesn't want to learn martial arts
PHOTO: Screengrab/YouTube/Mediacorp — Entertainment
PUBLISHED ON
March 23, 2023 11:11 AM
By
Jolynn Chia
In the latest episode of Tuesday Report: Unfading Stars, former actor and wushu champion Vincent Ng shared about family, martial arts and acting
The 47-year-old, who acted in Mediacorp drama series from 1997 to 2007, summarised his priorities for the past few decades of his life.
"In my late teens and early twenties, I was pursuing athletic glory and acting achievements. In my thirties, I set up my martial arts school, Wufang Singapore, and focused on managing it well. In my forties, my focus is on my family and I hope to achieve a balance between work and family."
Vincent is a Southeast Asian (SEA) Games gold medallist who also won the 1995 World Wushu Championships (USA).
He married a woman known only as Mei Ling in 2017 and they have a four-year-old son, Zander. Family is his priority now, he said.
When asked if he expects Zander to become a martial arts champion like himself, he replied: "No, I don't. Sometimes, when I asked Zander if he wants to learn martial arts, he says no, but he enjoys coming to Wufang to play.
"Zander loves music and singing. What's more important is that he remains happy and healthy and makes something of himself in some way."
[embed]https://www.instagram.com/p/CnL6UihvViW/[/embed]
'Moulding an art piece'
Wufang Singapore, established in 2004, is flourishing.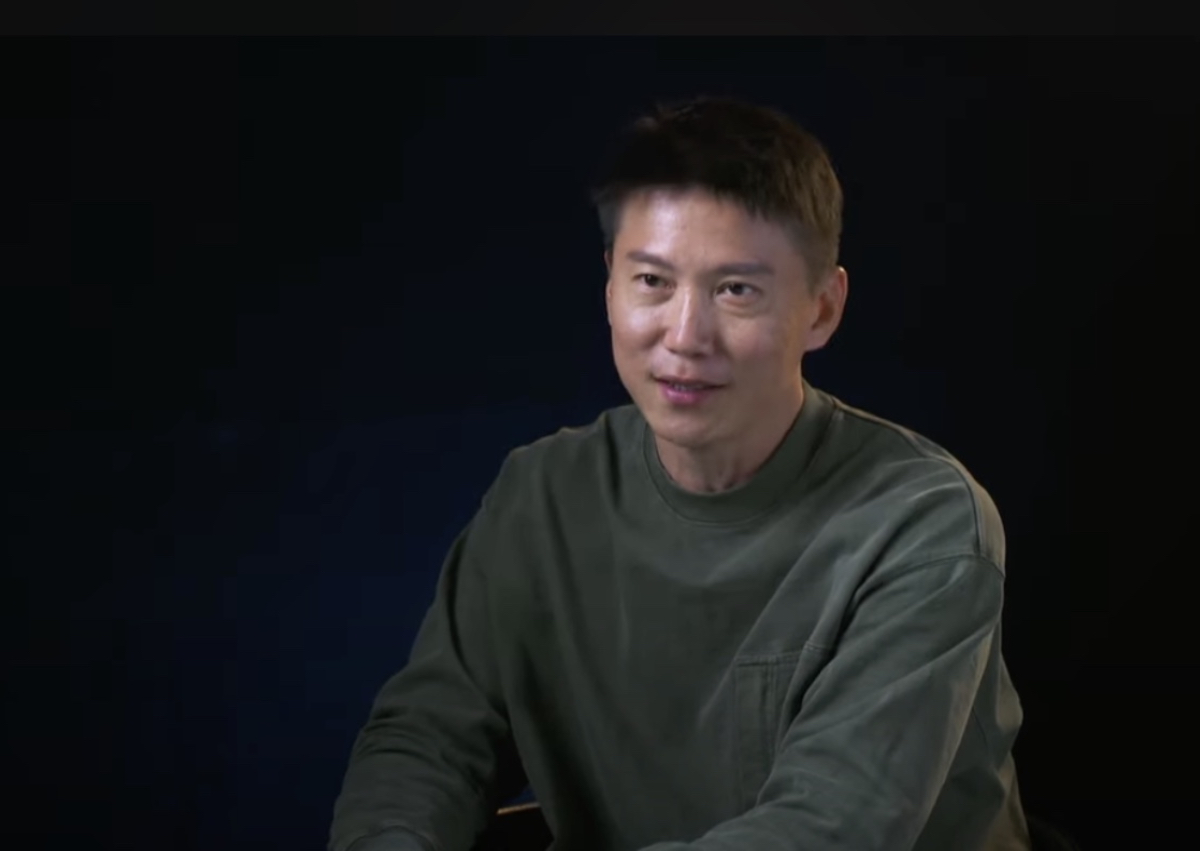 Vincent left acting because it involved an irregular schedule and he felt that it would not have been fair to his students.
Among his proteges is three-time SEA Games wushu gold medallist Jowen Lim, who draws inspiration from Vincent: "As my coach is a world champion, my dream is also to be a world champion. He is rather strict, but his methods are effective. I'm really thankful he helped me get my basics right."
Regarding his star student, Vincent said with pride: "I've watched him grow up. He is a very sharp and smart kid. Nurturing a good student gives great satisfaction, it's like you're moulding an art piece."
'Very talented'
Vincent himself started his martial arts journey at the age of 12, at the former Juboon Community Centre in Jurong and competed internationally at the age of 18.
His previous coaches Quek Soon Tuck and Chua Sze Mya shed more details: "Vincent was very talented. When he was doing somersaults, he had no prior foundation.
[[nid:621990]]
"If someone isn't daring enough, no matter how much you help them, they wouldn't dare, but he just went for it. He mastered somersaults within two weeks."
In Vincent's own words, he was more of an explosive athlete, so he was better at jumping and speed. However, he really struggled with flexibility training, which requires more perseverance. Doing painful leg stretches for up to half an hour every day, he eventually managed to achieve a straight split.
That is in no small part due to his perfectionistic tendencies.
His former coaches elaborated: "Even as a kid, he expected perfection. He actively trained on his own to achieve his goals, so he deserves what he has achieved today."
'I understood the meaning of being in character'
His achievements are not limited to the martial arts scene, however.
After reaching the Star Search finals in 1997, Vincent entered showbiz and was cast in many period and wuxia shows which contained action sequences, as there were not many who could do wushu and act at the same time.
As fate would have it, on the first day of his acting career, he had to do a kissing scene with actress Michelle Chia.
[[nid:622554]]
He admitted: "I was very nervous. I wasn't close to Michelle, so it was very difficult."
He then played Monkey King in Legend of the Eight Immortals (1998), where make-up took an hour and a half to two hours each day. Hair was stuck on his forehead and around his eyes, and he perspired continuously underneath his wigs.
"The fighting scenes were exhausting. But I'd rather endure that than the hair and make-up, which was torture," he added.
In 2001, he acted in The Challenge (2001), which has many martial arts scenes. Once, his nose was broken and the next day, half his face was bruised because of the fracture.
However, he still had to continue filming. So, the crew used concealer to cover the bruises and shot his side profile instead.
He shared that his most enjoyable role was in Hainan Kopi Tales (2000), for which he received a nomination for Best Supporting Actor.
"It was the first time that many emotions were evoked in me while acting and I finally understood the meaning of 'being in character'."
[[nid:603917]]
His efforts were acknowledged by his supporters during his acting career. Vincent received the Top 10 Most Popular Male Artistes recognition at Star Awards five times, in 2000, 2001, and 2004 to 2006.
In 2007, he left Mediacorp after his contract ended to manage Wufang Singapore.
He returned to acting in 2022 for the movie Deleted, in which local veteran actor Zheng Geping was a producer and actor.
The movie follows disgraced Malaysian former detective Chia Zhongyi (Geping) who infiltrates a human trafficking ring to locate his daughter and Singaporean police commando Vincent Yong (Vincent) as he leads a raid against a trafficker.
Vincent took one to two weeks to get used to filming and was also dismayed by the strict dieting required of him to maintain his most optimal physique.
The following anecdote summarised his secrets to success.
Vincent was hiking with Zoe one day, when she suddenly walked ahead of him, thought for a while, and said: "You are such a perfectionist!"
He continued: "People around me may see me that way. But to me, whether I am an athlete or actor, or now that I have set up my own martial arts school [and I am] a coach, I have a strong sense of responsibility.
"It's a form of motivation and drives you to be the best version of yourself."
[embed]https://www.youtube.com/watch?v=z7lKZ1b_ptw[/embed]

ALSO READ: 'Blood was spilling like a shower spray': Donnie Yen reminisces filming with Jet Li, nearly getting blinded by him twice
jolynn.chia@asiaone.com
No part of this story can be reproduced without permission from AsiaOne.