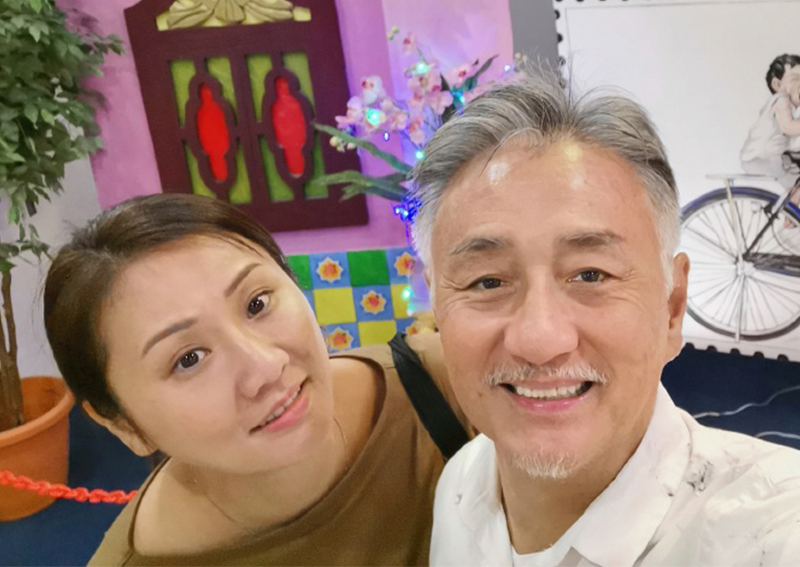 All it took were two coincidences for Singaporean actor Hugo Ng to conclude that he wanted to retire in Penang.
First, while flying to Kuala Lumpur, his flight had to make a short technical layover in Penang. Secondly, it was also where his son, 21-year-old Justin, was conceived.
Hey, when all signs point to Penang, why question providence right?
It was exactly what 60-year-old Hugo thought as well when he spoke to China Press on Oct 30. While talking about his flight that made a stop in Penang, he said: "I thought it might be a sign from the heavens."
As if it wasn't mystifying enough, when Hugo's family moved to Penang earlier this month, he found out that the hotel in which Justin was conceived in was close to his house.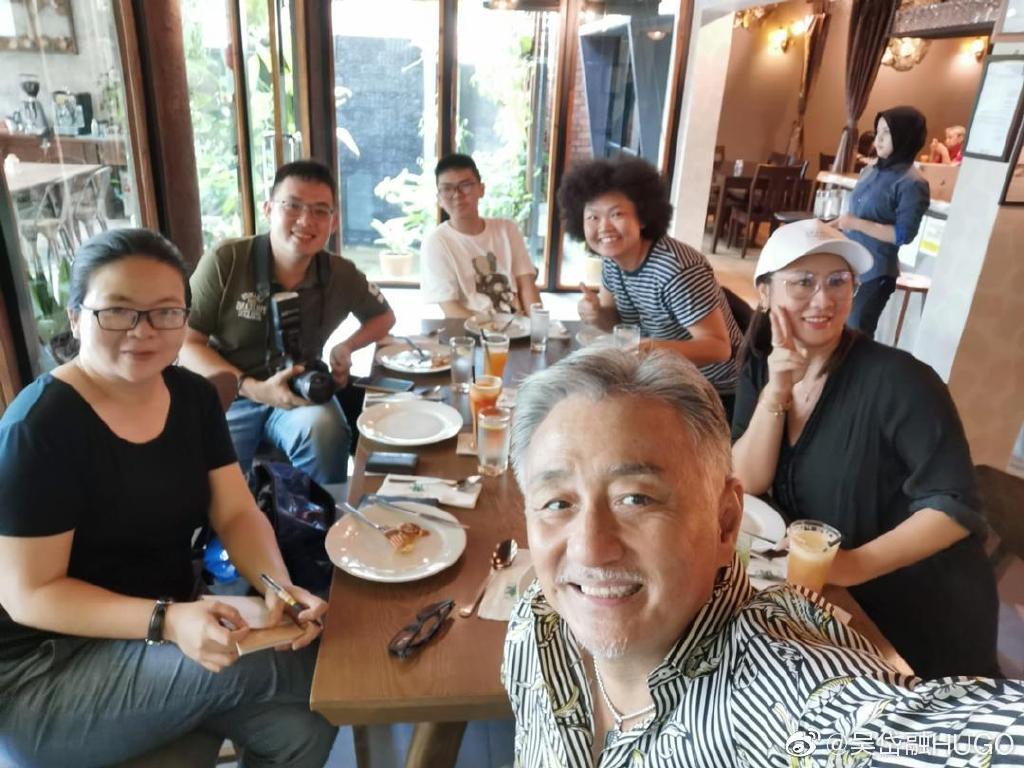 For the uninitiated, Hugo is a former Channel 8 star in the 80s and became a household name in the 1984 Singapore Broadcasting Corporation (the first iteration of Mediacorp) period drama Pursuit.
He then ventured into Hong Kong showbiz in 1987 where he signed on with TVB and had the opportunity to act alongside veteran actor Tony Leung Chiu-wai in the 1988 wuxia drama The Two Most Honorable Knights.
It was only in 2016 that Hugo made a comeback in Singapore where he played a leading man in Channel 8 drama The Dream Job; and that decision was motivated in part by his son who had to serve his National Service.
According to China Press, it was at that time that Hugo and his wife, former actress Lily Chung, started shopping for a property in Southeast Asia.
He said: "We had been to Johor Bahru, Sabah, Kuala Lumpur and seen lots of houses. We saw more than 20 in Penang before deciding to rent a 4,000 sqft apartment in Tanjung Bungah."
Hugo told the Malaysian publication that rental costs 8,500 ringgit (S$2,800) and if he were in Hong Kong, that price could only fetch a 400 sqft apartment. He also revealed that both him and Lily, 47, moved frequently in the past and apart from Hong Kong, the couple had also lived in China, Kuala Lumpur, Singapore and even bought a property in Thailand.
However, they decided against living there because of communication issues and felt that the larger population of Chinese in Malaysia made it a more suitable place for them.
It also doesn't hurt that Penang is a gourmet paradise and the celebrity couple have nothing but praise for the food options. Hugo likes his half-boiled eggs, toast and kopi o while Lily loves her nasi lemak; although both agreed that the latter dish made for a delicious breakfast.
In addition, Lily admitted that she can't get enough of roti prata and will feel satisfied if she manages to eat some during breakfast and dinner. Hugo added that he also likes his mutton curry, char kway teow, and hokkien mee, but his guilty pleasure is a good ol' cup of kopi o and he can drink up to three cups a day.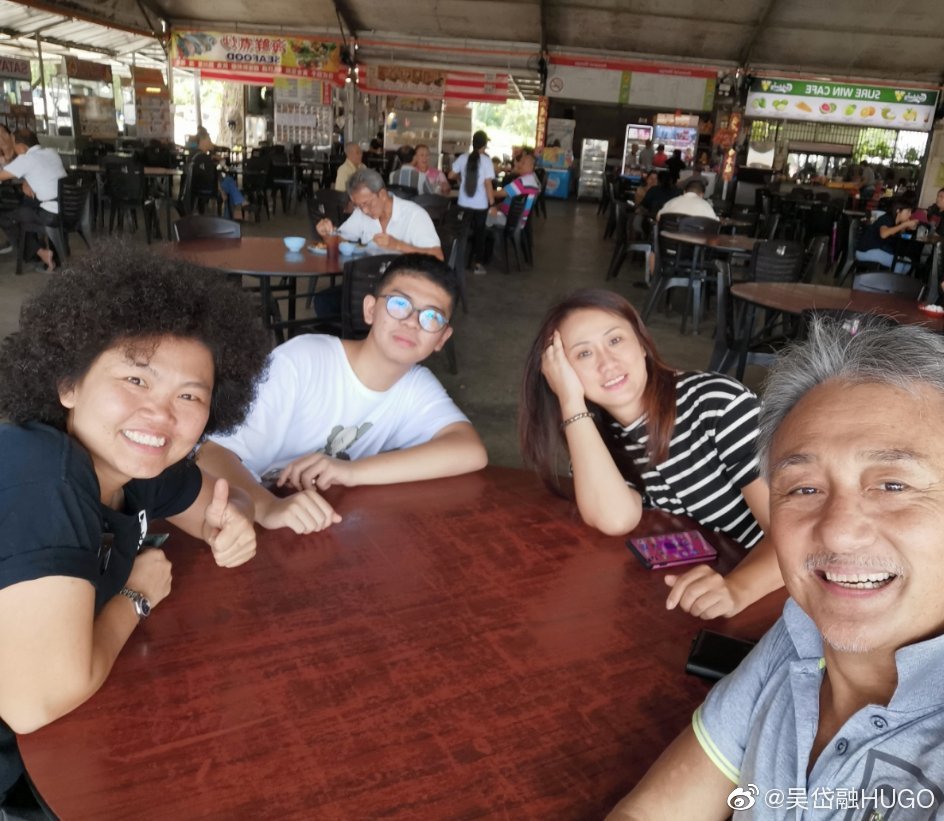 The couple, who have been married since 1995, do get recognised occasionally but said that they're more than happy to stop for a photo. They've been recognised by customers at a restaurant and even the owner of a shop where Hugo bought some batteries at. The latter even insisted on giving him a free torchlight.
Both Hugo and Lily — Justin is currently studying special effects in filmmaking in Singapore — intend to stay in Penang for a year to see if things work out and clarified that it has nothing to do with the Hong Kong protests.
It's purely a coincidence, he said, as they have been apartment hunting for at least two to three years. He also sombrely admitted that it was only after his father's passing last year that he could leave his worries behind and move.
He even described his current place as his dream house and said that there is a large balcony that gives them the view of the sun and sea.
And so far, life has been good.
Hugo said: "Penang has not disappointed us so far and we feel at ease. The weather, food, air and space are the reasons why we chose to live here."
bryanlim@asiaone.com