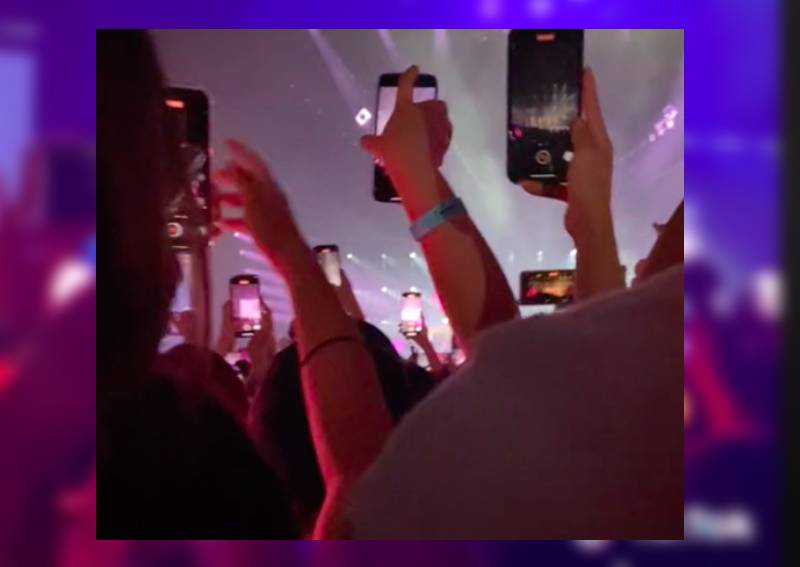 Blinks (Blackpink fans) holding VIP and standing tickets for tonight's concert, be warned.
You may want to steady yourselves before heading down to the National Stadium for the final night of the global K-pop sensation's two-night concert in Singapore.
The verdict is out after Blackpink's first show on Saturday (May 13), and the reviews on TikTok have been brutal — nothing on the girls' performances though.
The bad reviews stem mostly from concertgoers who paid good money for standing tickets in Pens A and B ($328 and $248 respectively), as well those in the VIP section, where tickets are priced at $398, not inclusive of the booking fee.
TikTok user Joeychok shared how she was in Pen B at the National Stadium concert venue and all she could see were cameras.
"I gave up I just put my phone up [to record everything]," said the woman. "I can't even see them at all, they look so small," she added.
Her disgruntled companion added: "I spent $300 to look at people's phones, for what?" 
"All the best to everybody standing at the different pens... if you're not at the edge, you're dead, give up," she shared helpfully.
They aren't alone in their grievances though.
Another concertgoer, science content creator and TikToker Justkeepthinking, described seeing plenty of bad behaviour in Pen A, where she was. 
She shared how her friend had warned her not to be nice, and that being in the "mosh pit", "today is not the day to be a decent human being".
To that, she couldn't help but agree.
"No one was a decent human being today, even myself, I turned evil… because it's every man for himself, every woman for herself," she shared.
"The moment you are nice, you will be pushed out of the very area that you paid a lot of money for." She added: "I never felt so evil in my life, because everyone was evil there."
TikTok user Babyyblob also ranted about how Singaporean concertgoers simply lack etiquette, describing it as the "worst concert ever".
"The concert crowd in Singapore is just not it. People are selfish, they have no manners or concert etiquette. People are just pushing and shoving," she stated.
The VIP ticket-holder shared how she was within "arm's length" of the stage during the sound check, only to be pushed back and left with a view of rows of raised arms and phones during the concert.
"You all filming Netflix documentary or what," she deadpanned in the caption, adding in a separate clip that she "went home and cried" because she wasn't able to see anything at the concert.
Another concertgoer on TikTok Yappiej also appeared to regret her VIP ticket purchase, sharing her thoughts on "why VIP is not as good as you think".
She stated that they had queued "under the hot sun for one hour 30 minutes" and ran to their row, only to be told that the tickets are "not first-come-first-served".
"So there's no need to rush if you're going tomorrow," she advised.
Yappiej also added that VIP ticket holders have to stay in place even after the soundcheck or risk losing their concert spot.
"There's no barricade to separate the VIP [section] and other categories, so we're just at a disadvantage as we just kept getting pushed."
The soundcheck, of which VIP ticket holders are granted access, was also disappointingly short with just two songs rehearsed.
In addition to similar complaints mentioned by other concertgoers on poor etiquette and the like, she also noted that many people had fainted. 
She offered some tips for fans heading to tonight's concert. These include advice to stay hydrated while queuing and to bring a fan or umbrella to shield against the heat.
Sunscreen, tissue as well as perfume are the other items she recommends to bring along with you.
Despite all the issues faced however, Yappiej shared that she still enjoyed the concert.
In the comments section to the clips, many fellow VIP and standing ticket holders chimed in with their own bad experiences at the concert, agreeing that the crowds were "so bad" and how they saw "nothing but arms".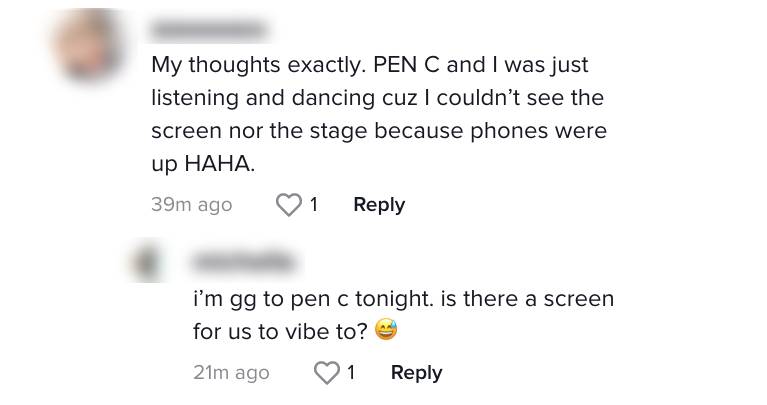 Some shifted the blame to the many international fans in the standing area, while others pointed to poor planning by organisers for the issues faced.


candicecai@asiaone.com
No part of this article can be reproduced without permission from AsiaOne.