We all know Kim Soo-hyun as the versatile actor who can pull off any role, including one for his latest drama, It's Okay To Not Be Okay.
Need more doses of him? Here are some of his previous works that are worth binge-watching.
1. My Love From The Star
A top star and an alien fall in love. That's basically the whole show summed up in one line. Apart from the refreshing plot, Jun Ji-hyun and Soo-hyun's undeniable chemistry and immaculate fashion also got us hooked.
Ji-hyun's character is really one-of-a-kind – you can't help but feel for her although she might come across as naive and strange.
2. Moon Embracing the Sun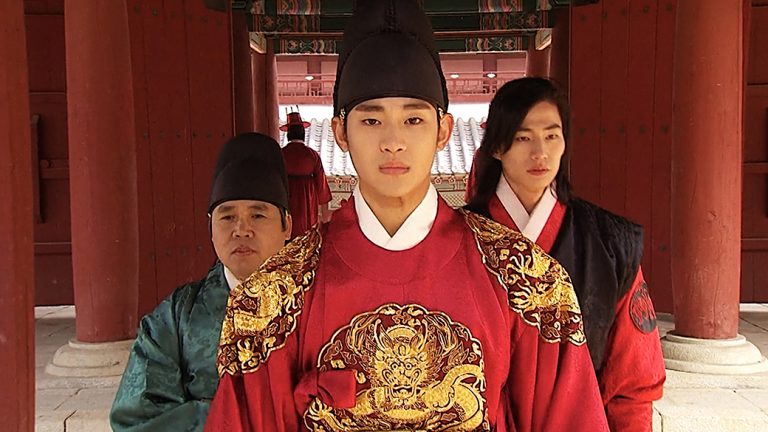 As with all sageuk (historical) dramas, you need patience for this one but the plot builds up nicely and there are more twists and turns in the show than an F1 racecourse.
We must say Soo-hyun's acting chops shone through during his crying scenes. But years after the show ended, we're still on the fence about the Kim Soo-hyun and Han Ga-in pairing.
3. The Producers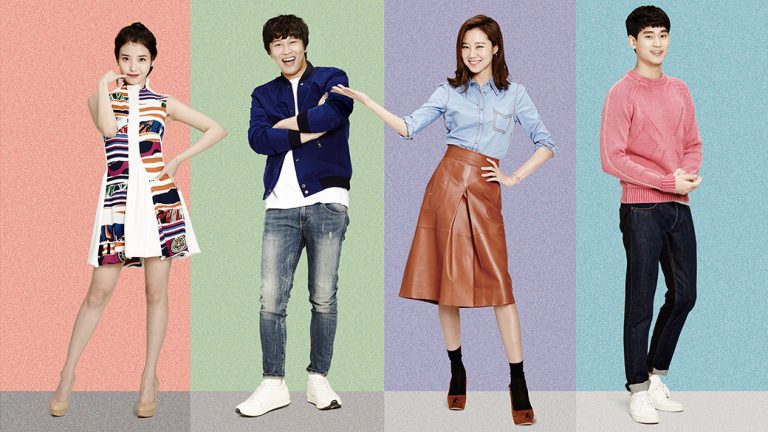 Kim Soo-hyun. IU. Cha Tae-hyun. Gong Hyo-jin. In one show. Surely that's good enough a reason to watch this?
The plot is rom-com that is more comedic than romantic.
To be honest, when we first read the synopsis, we weren't blown away, but the show is strangely addictive, so be prepared to binge-watch it over a few days.
This writer finished it in one weekend (yes, it's unhealthy, don't @ her).
4. Dream High
If you knew Soo-hyun from his Dream High years, you can call yourself a longtime fan.
For those who haven't watched it, this drama revolves around a group of students from an arts school who have dreams of becoming singers and performers.
Wondering how the Soo-hyun x Suzy ship came about? Watch the show.
And look out for the bus kiss. Interestingly, Soo-hyun was the only non-singer among the main cast members.
5. The Thieves
Can a movie get any more star-studded than this? Lee Jung-jae. Kim Hye-su. Jun Ji-hyun.
Kim Hae-sook. Oh Dal-su. Oh, and Simon Yam. Like its name suggest, the film follows a group of thieves who try to pull off a heist. Superb acting, engaging plot – you won't regret watching this. It is the eighth highest-grossing film in Korean film history.
6. Secretly, Greatly
If you've watched Crash Landing On You (CLOY) and spotted Soo-hyun's cameo, and wondered why he appeared out of the blue, he didn't.
He actually reprised his character from this movie for the drama.
As you would have known from CLOY, he plays a North Korean agent who is sent to go undercover in South Korea. The movie made history with the highest number of tickets sold on a single day opening of all time for domestic movies. It continued to break records, drawing five million viewers within 12 days of release.
7. Real
Described as a neo-noir action film, the movie was initially not well-received, especially among critics.
While Soo-hyun was applauded for being able to pull off his dual-character role, some critics felt the plot and special effects were subpar.
However, when it was released as a video-on-demand on cable TV, it did well on the charts. Interestingly, the movie saw a lot of cameo appearances by top stars including Son Hyun-joo, IU, Suzy and Park Seo-joon.