It's always a hoot when a non-local celebrity expresses fondness for something uniquely Singaporean.
At the press conference for Japanese movie Kingdom yesterday (May 27), actor Kento Yamazaki revealed that he's had some time to visit the Night Safari on Sunday evening and even sampled some local cuisine, including the famous chilli crab.
His favourite food?
The Teochew-style orh nee, also known as yam paste, a ubiquitous dessert in local Chinese cuisine.
Incidentally, this is also his first time in Singapore.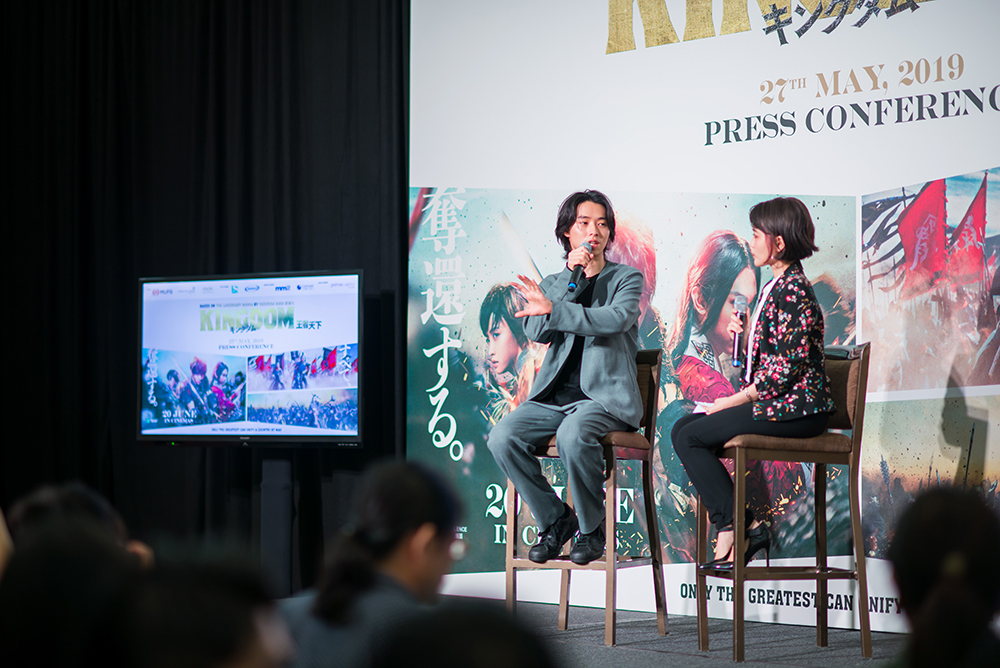 Kento, 24, is known for his roles as L in the live-action television adaptation of Death Note and as the lead in the Japanese remake of South Korean medical drama Good Doctor.
A hundred lucky fans managed to attend the press conference and share this moment with their idol.
Kingdom is the live-action adaptation of the manga series of the same name, which started in 2006 and has since sold more than 30 million paperback volumes, spawning a two-season anime series.
Set in ancient China, Kingdom follows war orphan Shin (Kento) who dreams of becoming the greatest military general ever.
After a fateful encounter with Eisei (Ryo Yoshizawa), the true heir to the throne of the Qin Kingdom, both of them seek to reclaim Eisei's throne and unite the warring states under a single banner.
Kento professed to be a fan of the manga and admitted that he felt excited and stressed about his role.
"I had to give (the role) a hundred per cent," he told the media present.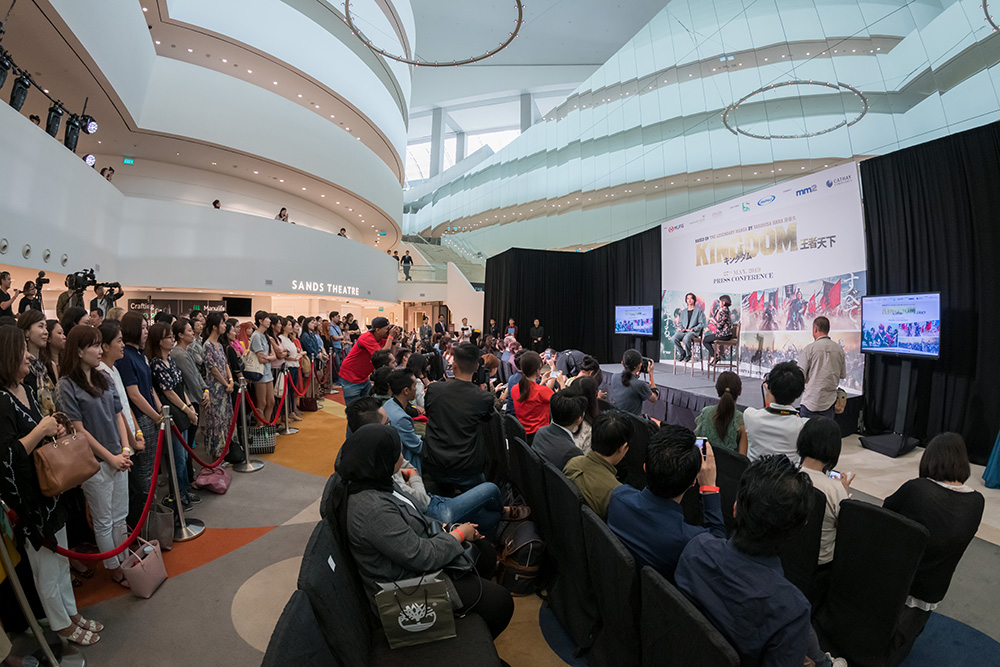 When asked about the most memorable scene to film, Kento revealed that it was a farewell scene between himself and co-star Ryo.
He said: "That was a very important scene in the story and (manga author) Yasuhisa Hara specifically instructed the director and I to do it justice.
"So I decided to give it my all."
As for fun behind-the-scenes antics, Kento offered this anecdote that also involved a scene with Ryo in the rain.
He recalled: "We had to spar with tree branches and it was a very serious and intense moment.
"However, the branches kept slipping in and out of our palms and we had to hold back our laughter.
"We only broke character after the director yelled 'cut'."
KINGDOM BROKE $50 MILLION AT JAPAN'S BOX OFFICE
The gala premiere of Kingdom held later that evening at The Cathay saw an attendance of almost 600 - with more than 100 fans securing their tickets to the exclusive event.
According to mm2 Entertainment, fans who couldn't obtain a ticket also turned up, hoping to get their hands on some last-minute tickets, if any.
Since it premiered in Japan in mid-April, Kingdom has racked up more than 4 billion yen (S$50 million) at the box office.
Check out highlights from the gala premiere here.
Kingdom opens in cinemas on June 20.
bryanlim@asiaone.com