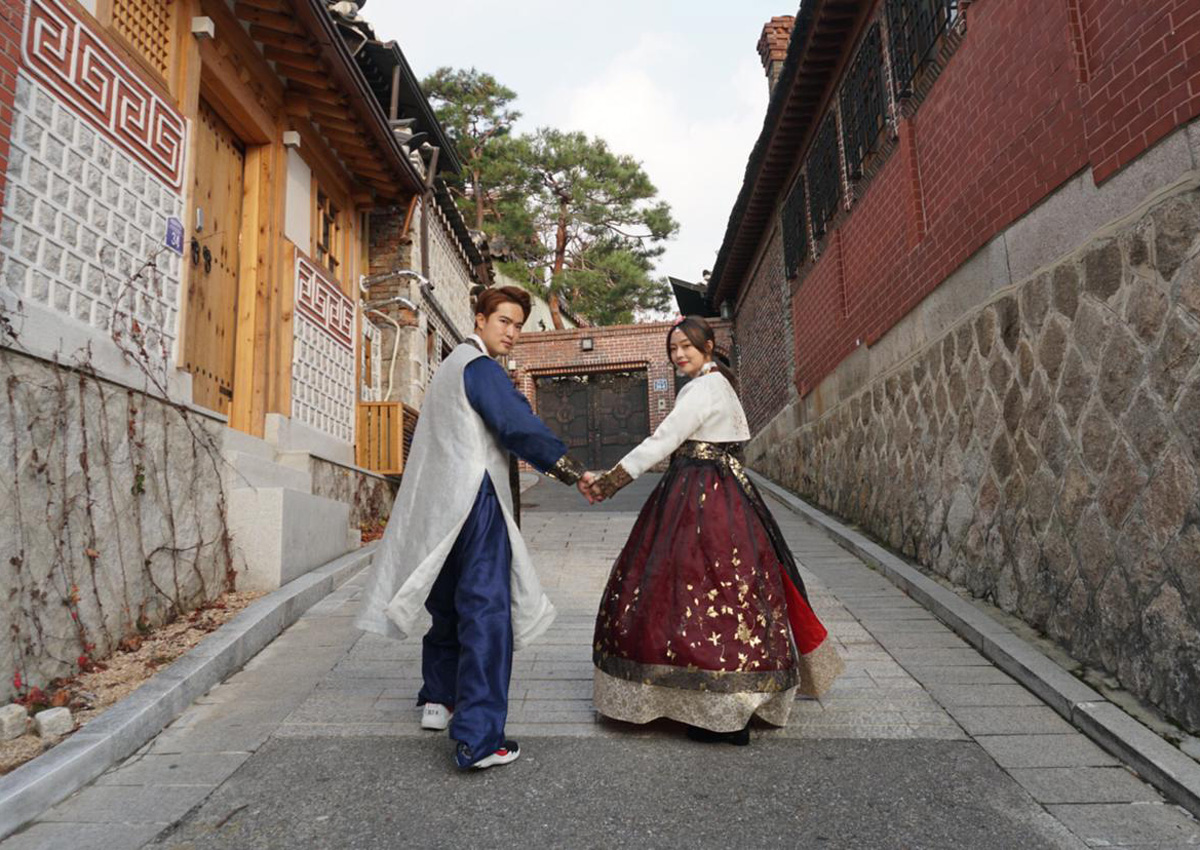 Who's that mysterious lady?
If you've been following Lee Teng on Instagram, you may have seen a photo posted today of him being led through a street in Korea by a woman wearing a hanbok.
And you'd be right if you guessed she's his girlfriend. 
The Taiwan-born host officially introduced his other half, Gina Lin, to the world - and what better day to make your relationship Instagram official than on Valentine's Day?
The couple has actually been dating for a while, Lee Teng said.
And the story of how they met unfolds like a Korean drama.
In an interview with Toggle, the 35-year-old shared that he first saw Gina's photo on Instagram's explore section and thought that "she was really cute."
Then, he found out the 27-year-old Taiwanese woman was a friend of Rainnie, his younger sister.
His sibling assured him that Gina looked "exactly the same" as she did in photos. Happy to play cupid, Rainnie was "enthusiastic in setting them up."
Although they have known each other for about five years, the pair only started dating last October.
Lee Teng said, "She's not from showbiz, so part of the reason why we took so long to get together is because I'm very busy with work and we couldn't spend a lot of time together."
"It took some mutual understanding for us to get to where we are today."
Now that he's found himself a lovely girlfriend, when will the wedding bells be ringing?
"I'd like to get married before I turn 40, but we haven't talked about it yet so I'm not sure what she thinks," Lee Teng said.
But they're definitely dating with marriage in mind, he added.
lamminlee@asiaone.com