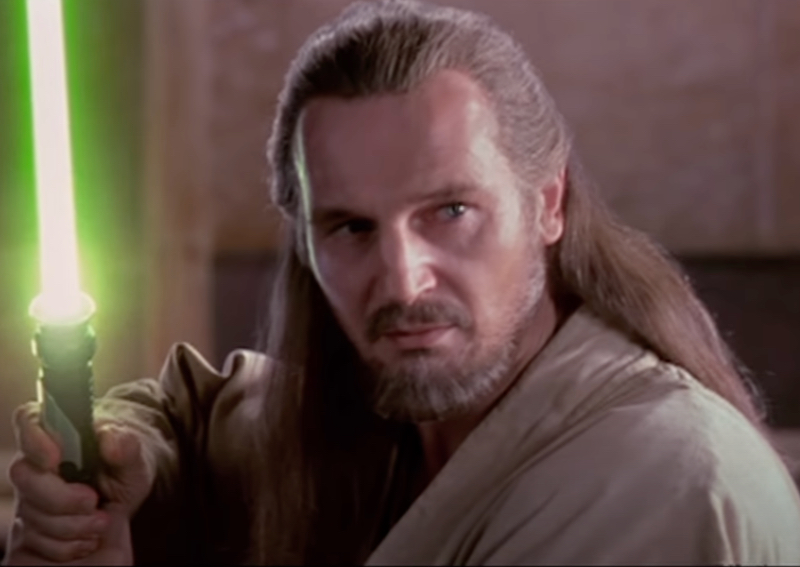 When it comes to Star Wars, quantity takes precedence over quality — or so Qui-Gon Jinn actor Liam Neeson believes. The franchise has told many stories (with many more waiting to be uncovered), but he thinks the constant lore expansion is doing more harm than good.
In an interview with GameSpot, Neeson said that he isn't interested in returning to a galaxy far, far away for a longer period. "No I'm not," he responded when asked on whether he was keen to star in a Qui-Gon Jinn spinoff.
"There's so many spinoffs of Star Wars," Neeson added. "It's diluting it to me, and it's taken away some of the mystery and magic in a weird way."
The actor's last outing was in Obi-Wan Kenobi, where he made a brief cameo in the Disney+ series. It's unclear whether he'll reprise his role in any of the other upcoming Star Wars films and shows, since he doesn't seem to mind a short appearance or two, so long as it doesn't require long-term commitment.
Part of the lineup for this year's slate include The Mandalorian Season 3, arriving on March 1, a live-action Ahsoka series, and Star Wars: Skeleton Crew starring Jude Law.
These projects follow a release structure echoing that of the Marvel Cinematic Universe, which has been in effect since 2012. That was the year when Disney acquired the rights to the sci-fi franchise, and began work on the sequel trilogy, paving the road for recent spinoffs like Andor, The Book of Boba Fett, and The Mandalorian.
Good news for fans of Grogu and Din Djarin, at least — series creator Jon Favreau has stated that there are currently no plans to bring the duo to the silver screen.
This article was first published in Geek Culture.
ALSO READ: Star Wars: Visions Volume 2 arrives May 4, with animation from 9 different studios