Can local dramas ever be on par with Korean dramas?
Earlier this month, AsiaOne spoke to local actress Mindee Ong at the press conference for new Mediacorp period television series Silent Walls.
Like many of us, Mindee enjoys Korean dramas, not just for the good-looking leads but because everyone, even minor characters, gets thought-out storylines.
The 43-year-old actress, who has been a stay-at-home mother since her oldest daughter was born seven years ago, explained: "Korean shows engage the audience well… In their shows, they make minor characters relatable to the audience, so they're well-written in that the characters are very solid.
"Even if the minor characters have little screen time, the audience may still like them very much."
In contrast, minor characters in local dramas exist mainly to accentuate the main characters.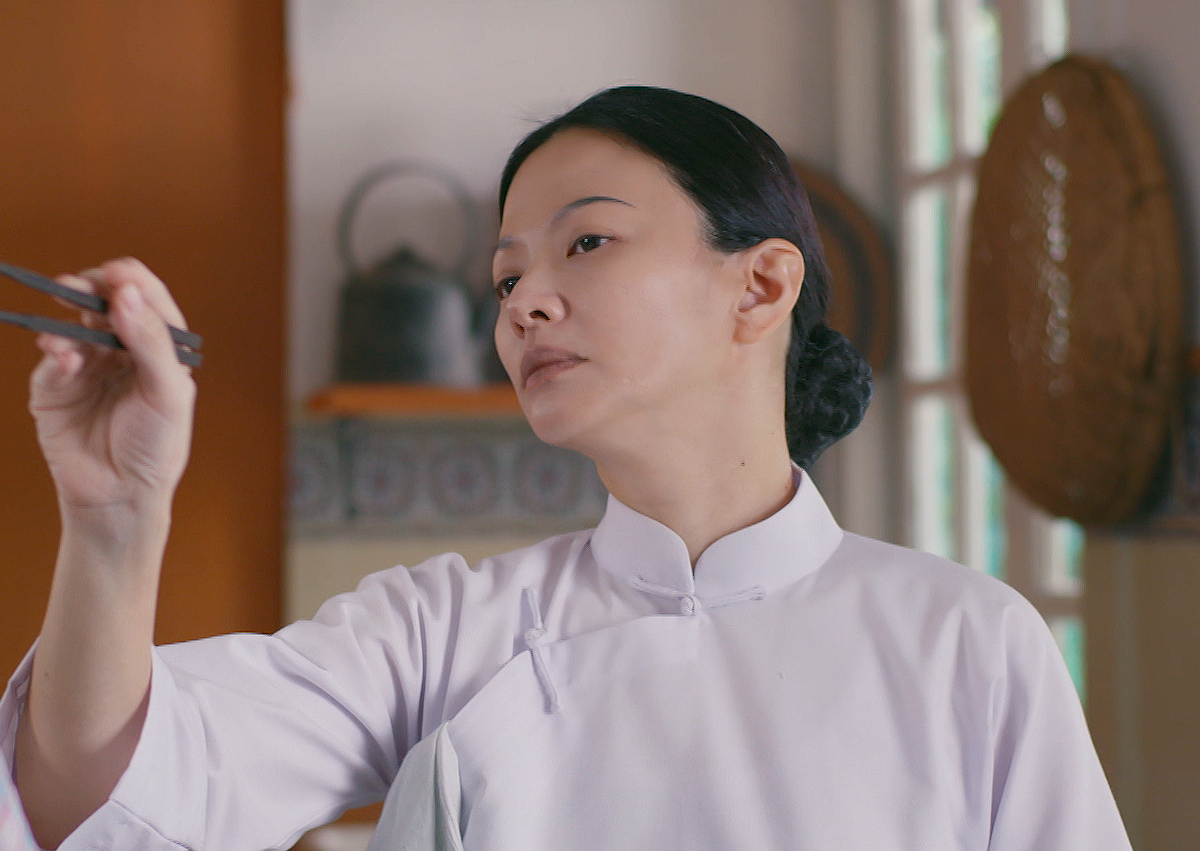 Mindee elaborated: "There is a lack of chemistry… There is lack of flavour for minor characters."
In Silent Walls, Mindee plays majie (housekeeper) Qin Fangyan working in the rich Wu family in 1938, alongside new majie Gu Zhenzhu (Tasha Low).
Members of the Wu family include patriarch Wu Xingbang (Darren Lim), son Wu Tianhua (Charlie Goh) and Wu Tianli (Tay Ying).
The thriller centres on a mysterious house with unspeakable stories and tragedies, spanning the years 1938, 1963, 1988 and 2023. For every generation who lives in the house, one person doesn't make it out alive.
'We need to help audiences elevate their tastes'
Mindee posited that the drama is different from most other local television dramas as the plot and storytelling treatment leaves more to one's imagination.
This is in part due to the efforts of the actors. For example, Mindee requested for some of her lines to be less overt, which the producers agreed to.
"We need to help audiences elevate their tastes and appreciation of drama," Mindee concluded determinedly.
She elaborated that if there wasn't enough viewership, then it would be hard for local television dramas to know how to improve.
Audiences can acquire a more sophisticated taste if they expand their drama appetites. She explained: "For example, if one watches more action films, then our tastes will become more particular. We can tell which movements are more detailed and have better pacing.
"If we always watch dramas [that have similar treatment], then we may not realise that there are other shows of better quality."
Also, a promising show needs to spark discussion, in her opinion.
This is one of the reasons why Mindee took up her role in Silent Walls — she believes the show would be capable of igniting talk.
'Let Mindee Ong explore other things'
Since becoming a mother of daughters aged four and seven, Mindee has become more selective with the roles she takes up.
Her last appearance in a drama series was in the second season of HBO drama Folklore (2022).
One of the major reasons for her return this time is the allure of her role.
She elaborated: "I have always wanted to play a majie or a nun. I wouldn't mind shaving my head to play a nun."
She added that she likes to explore roles that have different social status, as the variety of human emotions piques her interest. In fact, she tries not to play the same type of character twice.
"People are already very familiar with me as a getai singer (after the 2007 movie 881 and 2008 movie 12 Lotus). Let Mindee Ong explore other things," she concluded.
She also chose to come back for Silent Walls because the timing was right.
"I miss acting, I have a strong impulse to act, so I just wanted to act for a bit again before going back to my ordinary home life.
"The audience can still get to see me about once a year. And I get to fulfil my interest and fill some pockets."
'We are all capable of change'
Her character Fangyan is strikingly different from her own personality, Mindee revealed. While the former is extremely cold, Mindee is warm by nature.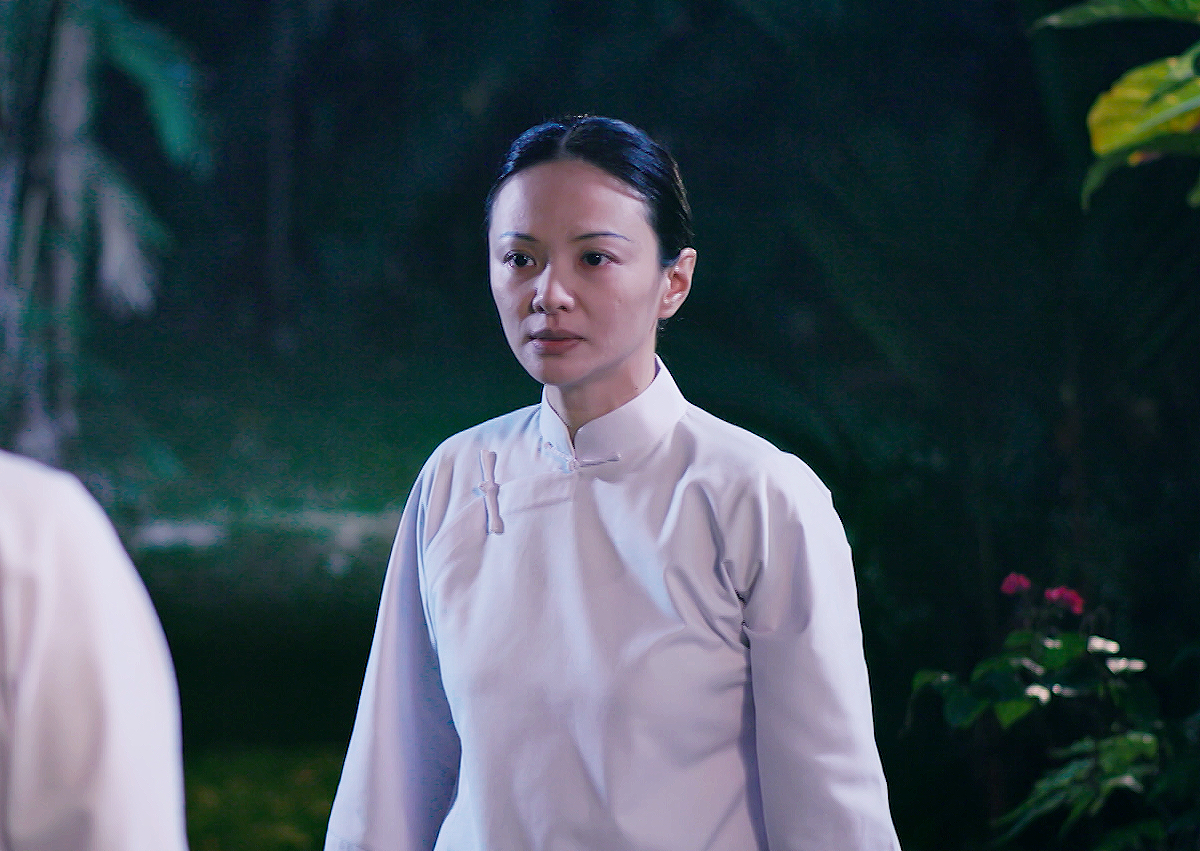 In order to be convincing, she spoke in a low and creepy voice, though she sometimes found herself getting out of character and "drifting" when she got too engrossed in interactions with her co-workers.
She explained why she chose to play Fangyan this way: "It's not to scare people, but she is hiding. She doesn't want people to come close to her. By behaving that way, she shoos others away."
Tasha's Zhenzhu is the one who manages to break through those thick walls with her enthusiasm and courage.
Mindee added: "Everything was in Fangyan's control until Zhenzhu's arrival, and then everything starts to fall apart.
"Because of her bubbly and innocent personality, Zhenzhu changes Fangyan. We are all made of flesh and bone and capable of change."
Silent Walls, rated NC16, is streaming on meWATCH. It also stars Ayden Sng, Desmond Shen, Shane Pow, Fang Rong, Chen Shucheng, Charlie Goh and Andie Chen.


ALSO READ: 'You have to post about it, if not it didn't happen': Tay Ying on how actors' job scope changed from parents' time

jolynn.chia@asiaone.com

No part of this story can be reproduced without permission from AsiaOne.