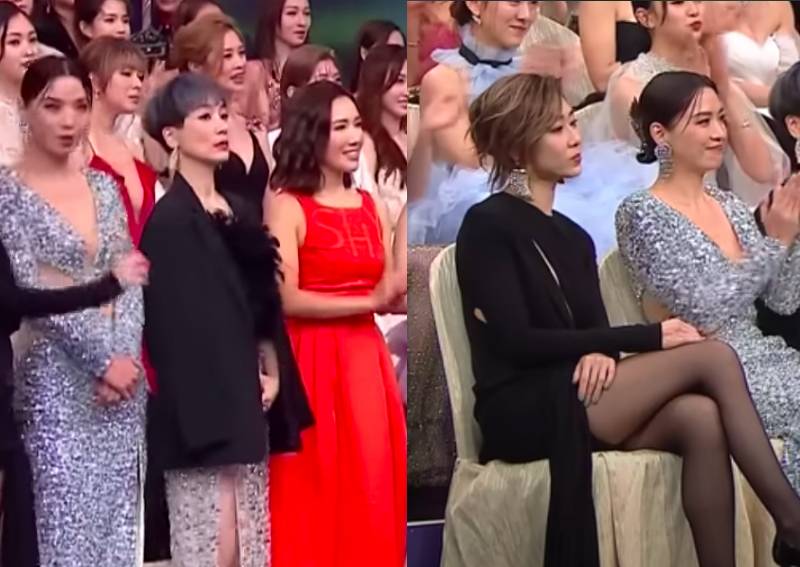 Celebs just can't catch a break from prying eyes, especially not at awards ceremonies with dozens of camera lenses trained on them.
The TVB Anniversary Awards was held on Jan 8, with big winners Elena Kong and Joel Chan capturing the Best Actress and Best Actor prizes respectively.
But while all eyes were on the stars accepting the awards, online buzz claimed that the real goss took place off-stage — or rather stage-right, where the station's stable of stars usually take their seats.
Which actor or actress got along better with whom, who cheered (or didn't cheer) whom on — the artistes' expressions were all on display for pundits to scrutinise. And scrutinise, they did.
Elena, for one, was thrown in the spotlight for a whole other reason — looking decidedly buay song in a still image taken from the live broadcast. This happened when top-tier TVB exec Catherina Tsang was given an award for her contributions to the company.
While Elena was shown participating in the standing ovation the crowd was giving Catherina, her face was expressionless, and she had both hands clasped in front of her.
To be fair, we reviewed the footage and the moment was caught right after the 51-year-old veteran actress appeared to have been distracted by an animated conversation happening between actresses Alice Chan and Nancy Wu. 
Before this and later on, as the audience clapped for the TVB bigwig, so did Elena — with a smile on her face.
Nancy, 41, was also pinpointed as another actress who showed disdain when Kalok Chow's name was called during the award for Most Popular Male TV Character. As he rounded off his thank-you speech, cameras panned to his colleagues and lo and behold, a glum-looking Nancy was captured sitting there with a "black face", reports accused.
Some Chinese-language websites analysed that Nancy could have been rooting for her good friend (and Best Actor winner) Joel to sweep the award and was thus disappointed.
From what we saw, however, there were many points during the ceremony where Nancy looked either unhappy or bored; it is a pretty long show after all. And since when is having an RBF reason enough to cancel someone?
Lastly, veteran entertainer Maria Cordero, or Fei Ma, as she's more popularly known, came under fire too, for looking solemn throughout the ceremony, even when her category was announced.
Fei Ma, 68, who was nominated in the Most Popular Onscreen Partnership category, left the ceremony empty-handed. "Could that have been the reason for her unhappy mug?" speculated reports.
Not only was Fei Ma accused of not cheering on colleague Janis Chan who was awarded Best Female Host, she was also allegedly caught dozing off when Joey Wong received the award for Most Popular Drama Theme Song.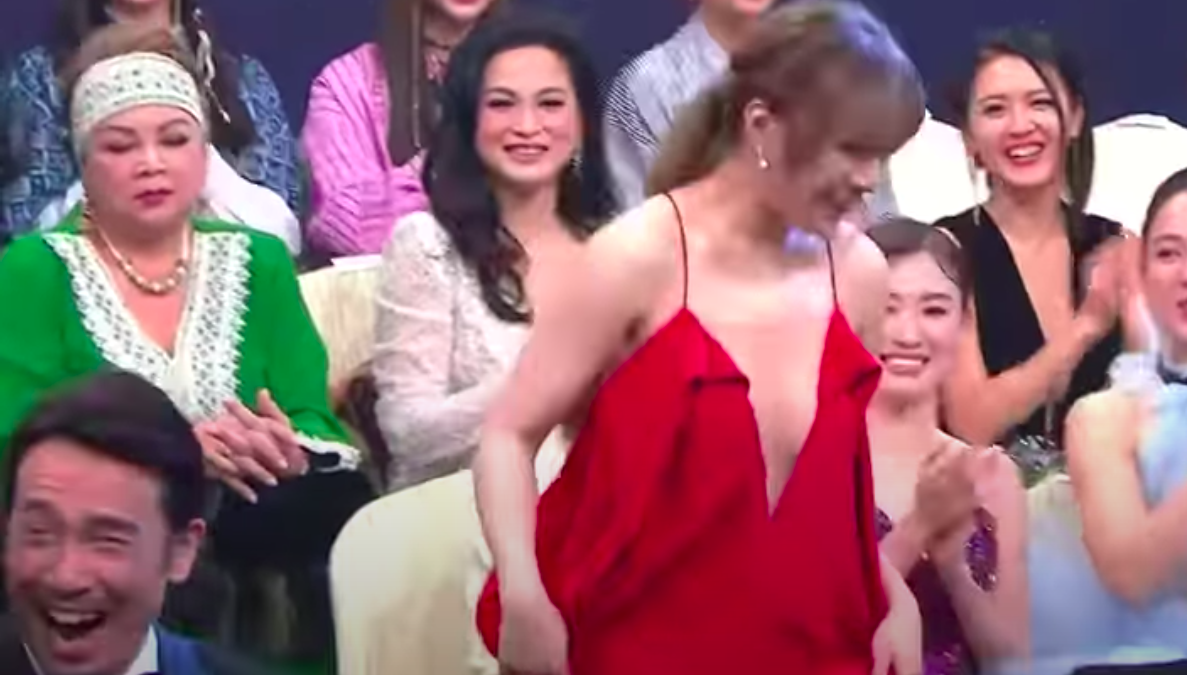 From footage we found, we have to say that while Fei Ma was not the cheeriest of them all, we found no evidence of her dozing off at the indicated time. Blame it on her heavy eye makeup or downcast eyes, if you will. And hey, a woman needs her beauty sleep wherever she can get it. 
candicecai@asiaone.com

No part of this article can be reproduced without permission from AsiaOne.