Kids think they know it all, and to give credit where it is due, children really do notice what we adults tend to miss.
In an Instagram video shared by local actress Jacelyn Tay, her son, Zavier Wong, presents the findings of his research on our very own Mass Rapid Transit (MRT).
To have a 'thesis' at just the tender age of eight, he really is one smart cookie.
The precocious boy begins the video with a bold statement — most people don't know that the MRT lines are owned by different companies.
(We'll put our heads out there and admit, yeah, not everyone in the office knew.)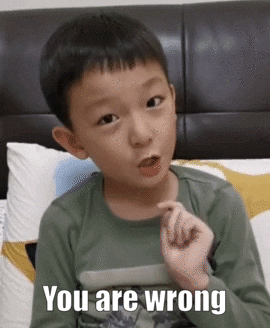 He goes on to highlight the main differences between the train services, namely, the way the announcements are made.
"Next station, Bishan. Change at the next station for the Circle Line," Zavier recites.
His delivery is absolutely spot on and 100 per cent reminiscent of the announcer we've all grown to love.
The boy's multi-lingual rendition of Botanic Garden station's announcement is just as familiar.
Both imitations sound correct, and we've definitely heard them all before, yet Zavier has us questioning ourselves. Has there always been such a big difference in the announcements?
As it turns out, he's quite right!
In two different videos posted on YouTube by V3K, not only did Zavier memorise the announcements word-for-word, he had the intonation down to a T.
Impressive.
Despite years of travelling on the MRT, none of us realised there was such a distinction. It only goes to show that there are plenty of things that we take for granted in our daily rat race, this being one of them.
Just how did Zavier pick up such fine details?
"I have sharp ears," he says smugly in the video.
Oh, kids say the darndest things.
rainercheung@asiaone.com