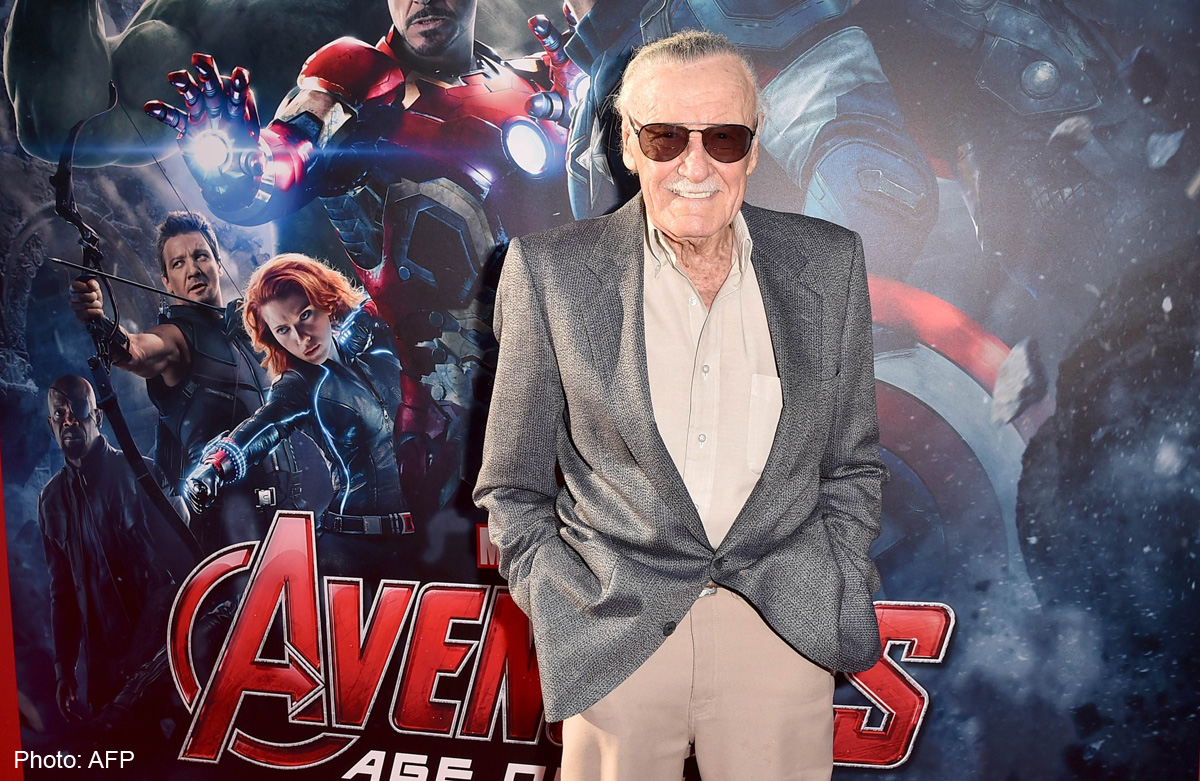 Comic book legend Stan Lee has terminated a $1 billion lawsuit alleging that the entertainment company he co-founded had tricked him into signing away his image rights.
The complaint, filed in Los Angeles County Superior Court in May, accused POW! Entertainment CEO Shane Duffy and co-founder Gill Champion of failing to disclose fully to Lee details of the firm's 2017 sale to Camsing International.
The entertainment icon contended that they took advantage of him at a time when he was despondent over the death of his wife Joan and suffering from macular degeneration, a condition affecting the eyes.
"The whole thing has been confusing to everyone, including myself and the fans, but I am now happy to be surrounded by those who want the best for me," Lee said in a statement circulated among US media.
"I am thrilled to put the lawsuit behind me, get back to business with my friends and colleagues at POW! and launch the next wave of amazing characters and stories!"
The announcement comes amid a struggle over Lee's fortune, estimated at more than $50 million, and concerns about his mental and physical health since Joan's death last year.
The 95-year-old co-creator of many superhero characters, including Black Panther and Spider-Man, alleged that he was duped into signing a fraudulent agreement that gave POW! exclusive rights to his name, identity and likeness.
According to the lawsuit, Lee was unable to read the document due to his eye condition, and doesn't remember anyone reading it to him, suggesting that his signature may have been forged, copied or induced.
"In addition, POW! took control of Lee's personal social media accounts, including Facebook, Instagram and Twitter, thereby impersonating Lee before a combined 15 million followers worldwide," the complaint read.
There was no immediate response from POW! Entertainment to the termination and Lee's representatives were not available, but Duffy said in a statement published by the London-based Guardian newspaper that he was "ecstatic" over the demise of the "ill-founded" suit.
"We recently got together with Stan to discuss our path forward and we and Camsing are pleased with his overwhelmingly enthusiastic reaction," he added.
In mid-June a Los Angeles court issued a temporary restraining order against Keya Morgan, a man who had been taking care of Lee and has denied accusations of elder abuse.
The order has since been dismissed following confusion in court over who was supposed to be representing the comic book icon.
In April it emerged that Lee was being sued by massage therapist Maria Carballo for sexual assault and battery, which he has denied.