When Taiwanese film More Than Blue was released in late 2018, audiences from Singapore, Malaysia, Taiwan, Hong Kong, and China lapped it up while weeping copiously at the heart-wrenching melodramatic romance between the ill-fated soulmates.
Teenagers K (played by Jasper Liu) and Cream (Ivy Chen) found solace in each other after experiencing personal tragedies, and became best friends and flat-mates for 13 years. K never confessed his feelings to her, aware that his hereditary terminal illness would strike any moment. Before he died, he tried to find a companion for his one true love.
The highest-grossing Taiwanese film of 2018 in Hong Kong, Malaysia, and Singapore, the movie — an adaptation of a 2009 Korean romance movie — also earned slightly under NT$240 million ($11.5 million) in Taiwan and over 950 million yuan ($194.6 million) in China.
Now, More Than Blue will receive the drama treatment with 10 episodes locked in to explore the life and friendship of K and Cream in their student days. The series, which will begin filming on July 7, will also flesh out the backstories of the supporting characters from the film.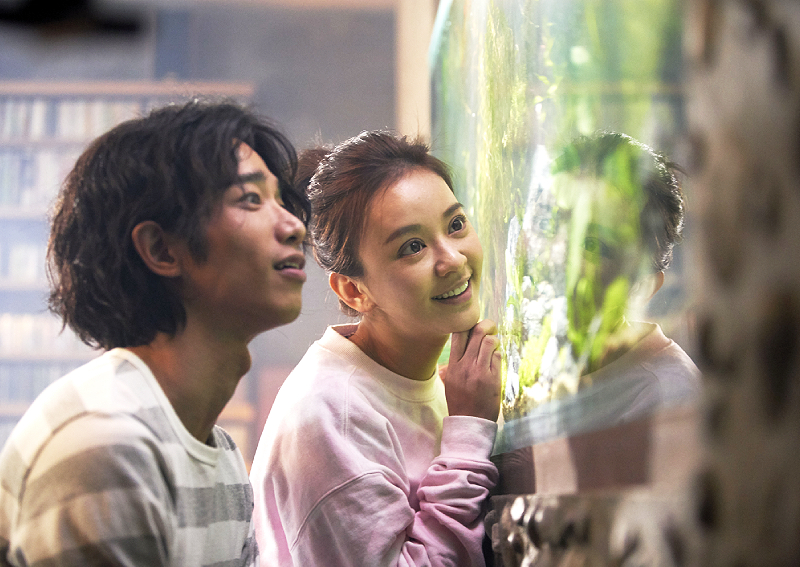 PHOTO: mm2
The cast hasn't been announced, but original creators Rita Chuang, Gavin Lin, and Hermes Lu will reunite to work on the production. Up-and-coming Pei-Ju Hsieh will direct.
"Because the 2018 film was so well-received, it is of the utmost importance for the television series to surpass both the original films' tone in terms of emotional depth, to move the hearts of the fans and new audiences alike," Chuang said.
PHOTO: mm2
Lin added that the biggest challenge is to maintain the sentimentality of the story while weaving in more poignant plots to portray the experiences of true love.
The series — produced by mm2 Taiwan in association with Goodfilms Workshop — has a production budget of NT$180 million and is scheduled to air in 2021.
kwokkarpeng@asiaone.com