When you're a celebrity, your personal life never truly belongs to you.
Suddenly, the media starts speculating on your relationships, your marital status, your health, your children, your family and somehow, even the innocuous cup of coffee you drank over lunch seems to imply something.
But what happens when the media suddenly knows more than you do?
For Hong Kong actor Him Law, it left him "shocked".
When rumours surfaced on Thursday (Aug 21) about his wife's — actress Tavia Yeung — pregnancy, the 34-year-old said: "I was shocked by the news."
He clarified that there isn't any word from Tavia about this but acknowledged that the speculations came from a good place and thanked everyone for their concern.
Him also admitted that having a kid is on the cards for the couple, who have been married for four years, but there isn't a bun in the oven now.
"If there's good news, I will share it with everyone," he added.
PREGNANCY RUMOUR GETS NEW LEASE OF LIFE
There have been rumours about her pregnancy over the years as Tavia, 40, has openly discussed her plans for a baby.
What gave life to the rumours on Thursday, however, were Hong Kong media reports that she was pregnant because she has not been seen in public for a while and only took photos that showed the upper half of her body.
She also allegedly cited health issues as the reason for turning down friendly gatherings and work functions.
Hong Kong media also claimed that the couple had discreetly planned for a baby and was due to deliver a 'Pig' baby later this year.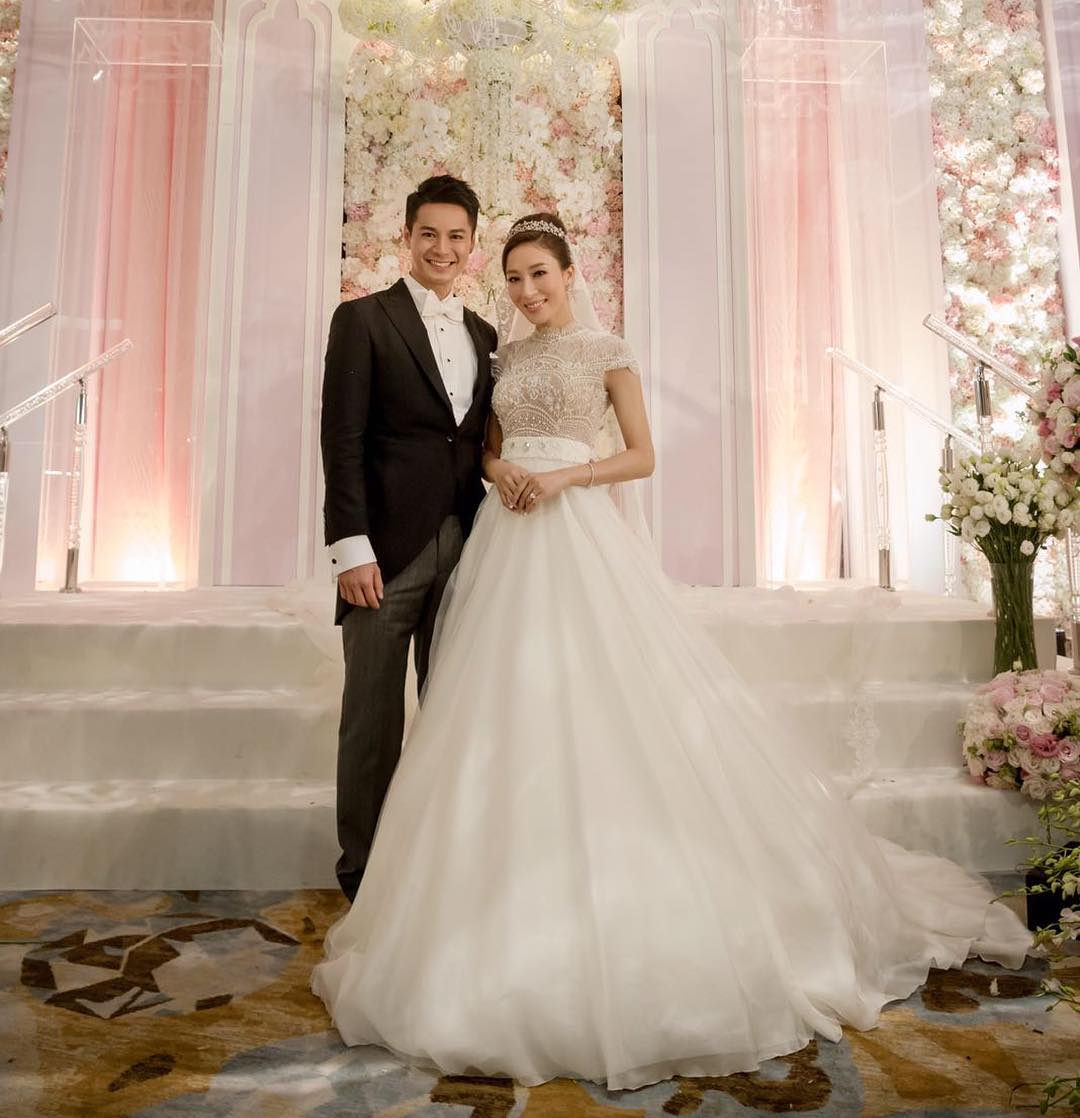 It's not a secret that the couple desires to have a child.
As recent as June 2019, Jaynestars reported that they have been trying "all methods" to get pregnant and Tavia has reduced her workload in order to improve her health.
In an interview last September with Ming Pao, Tavia confessed that she will let nature its course when it comes to having kids.
She said: "Of course, if we are blessed with it, I hope that it will go smoothly. But if it's yet to happen for us, we will continue to wait. When the time comes, it will happen."
bryanlim@asiaone.com