If you haven't seen Netflix's mega drama hit series Squid Game, it's high time to grab some snacks and binge-watch all nine thrilling episodes.
While the star-studded cast have been rising in popularity, Player 67 aka Kang Sae-byeok, played by Jung Ho-yeon, has been catching audiences' attention.
Believe it or not, Squid Game is actually Ho-yeon's acting debut but she didn't just rise out of nowhere.
Interested? Read on to find out more about the 27-year-old breakout star. 
She's one of South Korea's top models 
Although Ho-yeon might be a new face in the acting scene, she's long been one of South Korea's top models known in particular for her signature red hair.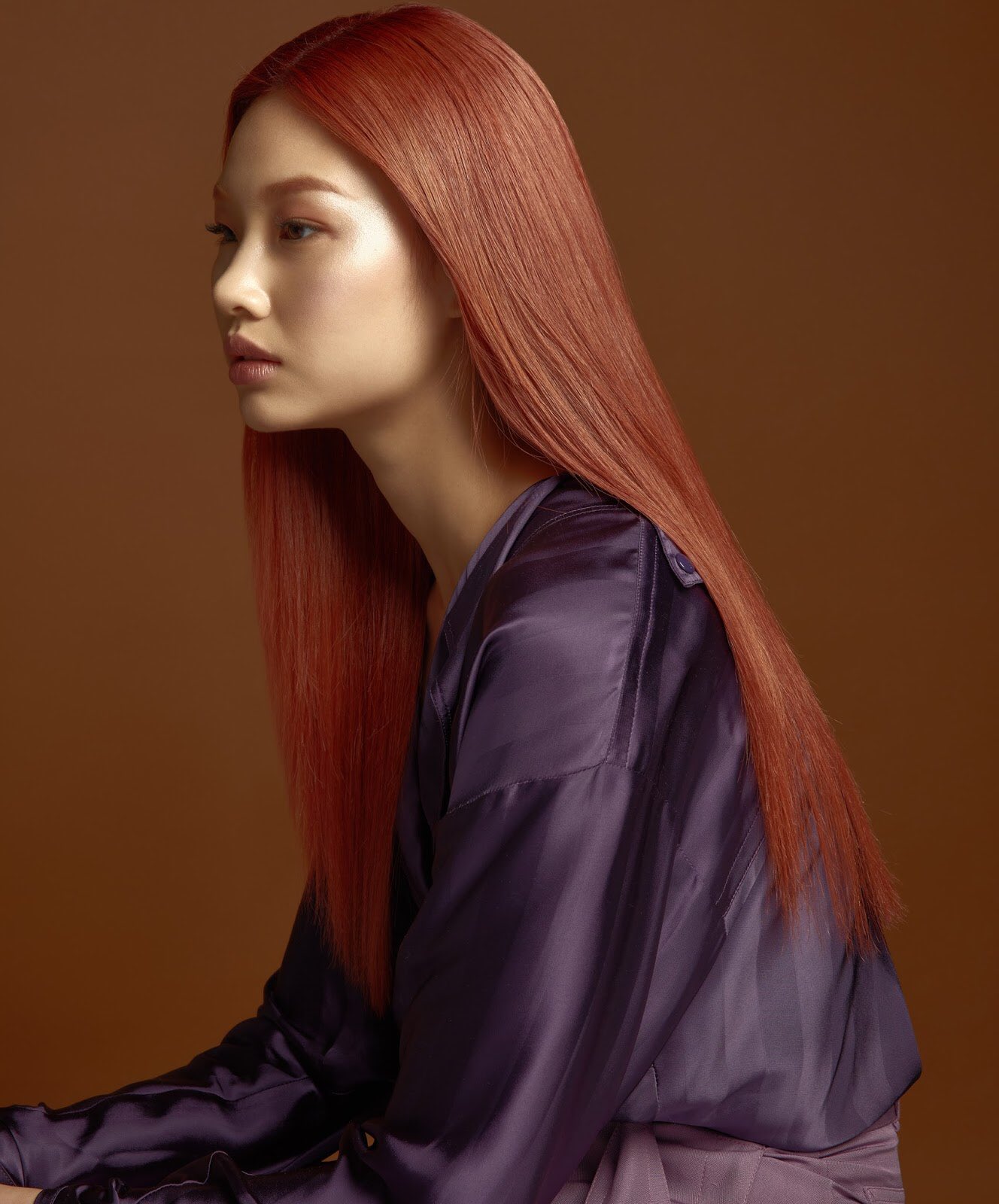 Starting her modelling career at the young age of 16, she made a name for herself in the fashion industry, even becoming the joint runner-up of Korea's Next Top Model Season 4 in 2013.
Since then, she's walked for luxury brands such as Louis Vuitton, Marc Jacobs, Fendi, and Lanvin. She's also been the cover girl for Vogue Korea, Vogue Japan, and Harper's Bazaar Korea.
She was even featured in a Beauty Secrets video on Vogue back in 2016.
Made her acting debut in Squid Game
Squid Game is her first acting attempt and she plays Kang Sae-byeok, a North Korean defector in desperate need of money to reach her family. 
And unlike Sae-byeok's cold, guarded demeanour, Ho-yeon is full of cute smiles in reality, evident in this video of her playing guessing games with her co-stars.
In an interview with W Korea, Ho-yeon spoke about her experience filming Squid Game and how she resonated with her character.
She said: "More than anything, I think I was able to accept Sae-byeok without any big difficulties because I am similar to her. In 2016, I left Korea to further my modelling career overseas, and I spent a lot of time alone. At the time, the emotion that I felt the most was 'loneliness'… That feeling of loneliness while trying to persevere and live isn't all that different."
Instagram followers jumped from 400k to over 7 million
It's not surprising for celebrities to see an increase in their social media following when their dramas are just released, but in Ho-yeon's case, it literally exploded. 
Since Squid Game's debut on Sept 17, she's gained millions of followers on Instagram, and the number currently stands at 7.4 million as of writing. 
She's besties with Blackpink's Jennie
Did you know this gorgeous fashionista is also best friends with Blackpink's Jennie?
Fans were surprised to see the girl group member on Ho-yeon's Instagram, as the two sat cosily on a bed on the set of Squid Game with Ho-yeon sporting the classic green tracksuit. 
According to media reports, Jennie even dropped by the drama set and sent over a food truck as a show of support.
With the global success of Squid Game, it's safe to say that we'll be seeing more of Ho-yeon in acting and on the runway. 
READ ALSO: Kim Seon-ho: 7 things to know about your fave 2nd male lead and Shin Min-ah's latest drama beau
estherlam@asiaone.com