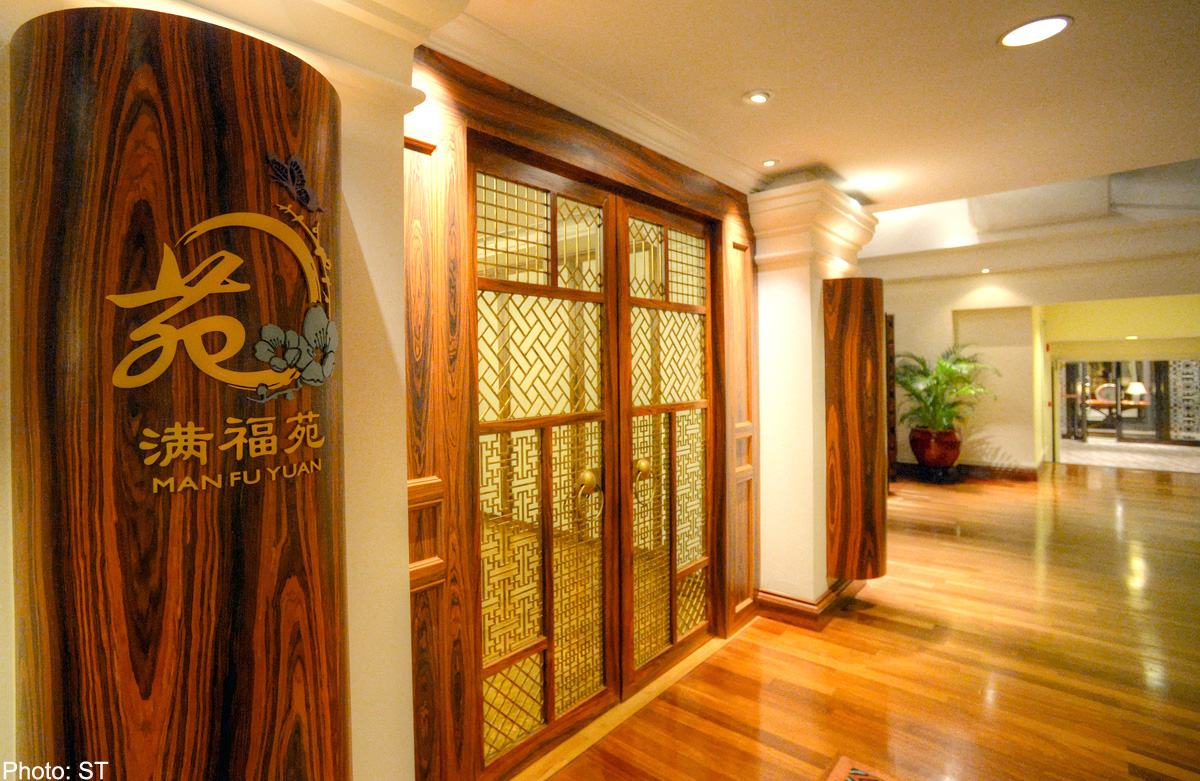 BCH Hotel Investment, the licensee of Man Fu Yuan Restaurant, pleaded guilty last week through its general manager to five charges of providing food at four wedding banquets and a dinner and dance event at Hotel InterContinental which resulted in more than 400 guests falling ill.

Get the full story from The Straits Times.
Chinese restaurant shut over food poisoning gets all-clear now
Previously reported on Feb 7, 2013:
By Poon Chian Hui
THE Chinese restaurant that was temporarily shut down last month after hundreds of customers suffered food poisoning in one week in December in 2012 will reopen in time for Chinese New Year.
Man Fu Yuan restaurant, at the InterContinental Hotel, was on Feb 6, 2013 given permission to reopen by the National Environment Agency (NEA) which said it was "satisfied that food safety standards were met".
The NEA said it will inspect the restaurant every day for the coming week, and once a week subsequently. For at least one month, Man Fu Yuan has to submit daily reports about food handling operations to the agency.
However, the NEA is still considering taking legal action against the restaurant for flouting food safety regulations.
In a joint statement issued yesterday with the Ministry of Health, the agency revealed that the final tally of those who fell ill after eating at the restaurant was 453 out of 1,590 guests between Dec 26 and 30 last year.
They all came down with norovirus gastroenteritis, commonly known as stomach flu, after attending weddings and company events at the restaurant during that period.
Eight out of 28 food handlers in the restaurant also tested positive for the virus. Four of them continued to work even though they had symptoms such as diarrhoea.
The highly contagious virus can be transmitted by contaminated food and water, contact with infected people and touching surfaces that contain the germs.
Four of the eight infected food handlers have been cleared for work by the MOH.
During the suspension period, the restaurant operator hired a food safety consultant to review its existing measures.
The review revealed that the kitchen area, work surfaces, drains and equipment had not been thoroughly cleaned.
It also found that staff did not wash their hands often enough. The restaurant has since formed a team to supervise daily cleaning operations.
chpoon@sph.com.sg

Get a copy of The Straits Times or go to straitstimes.com for more stories.